Today we walked 15.5 miles (24.9 km) in 8 hours with breaks.
The Casa Nostra albergue in Castrojeriz turned out to be a poor choice, mainly because the mattresses consisted of springs and wires covered with a sheet. But the silver lining to bad albergues is that you only have to stay there one night, and the next night will be somewhere else.
We started the day with my left knee popping for some reason. The knee brace I brought didn't help but I figured the problem would go away when my knee warmed up a bit — but it was taking its time. After about half an hour of walking slowly to keep it from popping, we started up a long steep hill. That actually helped though, because I didn't need to straighten my leg all the way. By the time we made it to the top, things were working better and it was mostly ok the rest of the day.
On the long descent down the other side of the hill we were treated with a spectacular view of the wide valley below, with fields of various grains and flowers all laid out like a patchwork quilt.
After an endless walk down a dirt road with a huge headwind that wouldn't quit, we finally made it to the little town of Itero de la Vega where we had an ice cream break in the cool shade of a little cafe. The walk to Frómista (pop. 846), where we are now, was more enjoyable since it followed a tree lined path along a canal, even if we did still have the strong headwind.
Tonight's albergue, the Estrella del Camino, is a definite winner so far with great facilities and nice areas to hang out in. We showered, washed clothes and hung them on the line outside, and found a place nearby for dinner. Time runs quickly at the end of the day, and we'll no-doubt be passed out soon — and hopefully ready to start again in the morning.
Here are the photos for today.

At the top of the hill, looking back down at the town of Castrojeriz: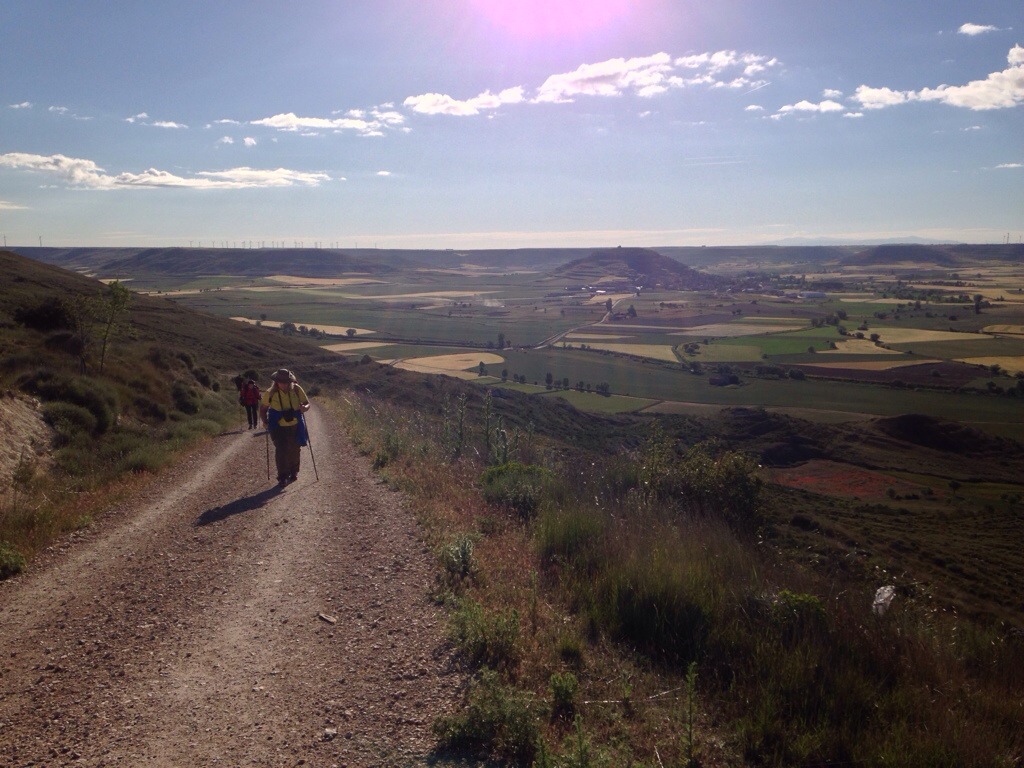 About to go down the other side of the hill, looking down at the huge valley below: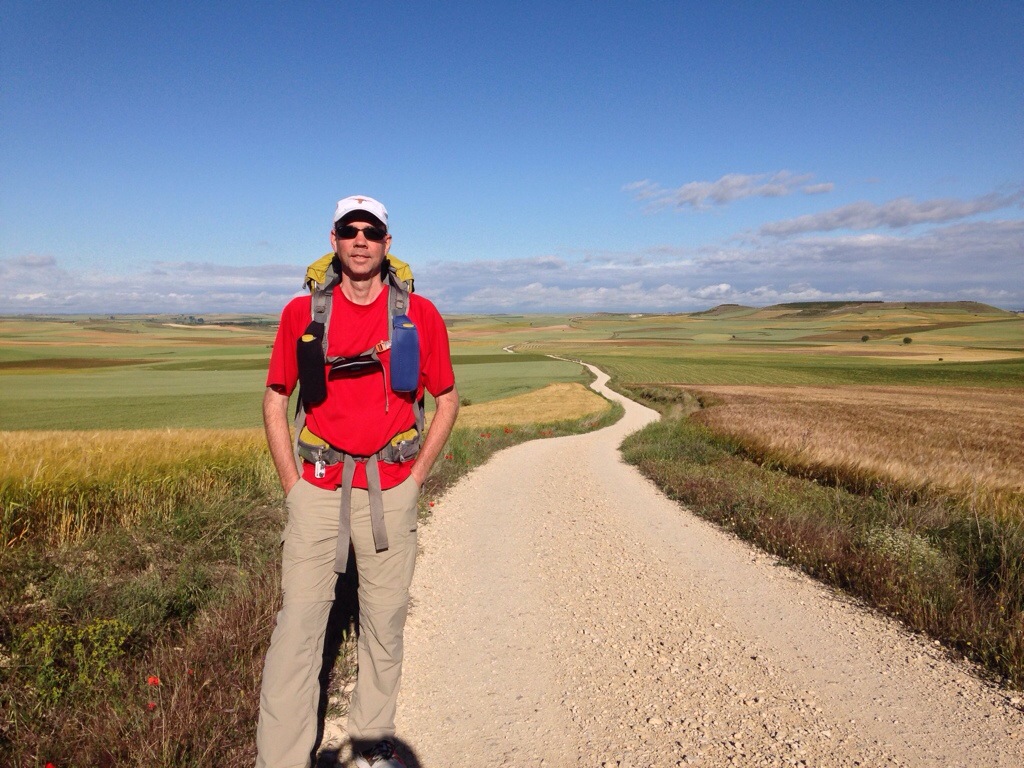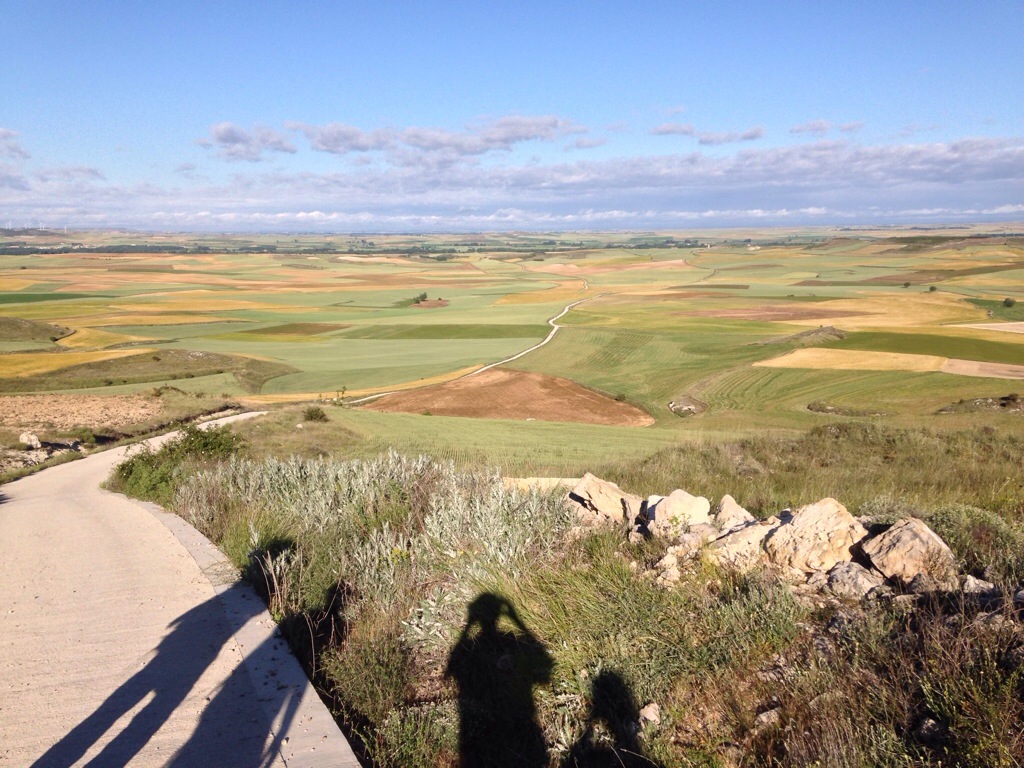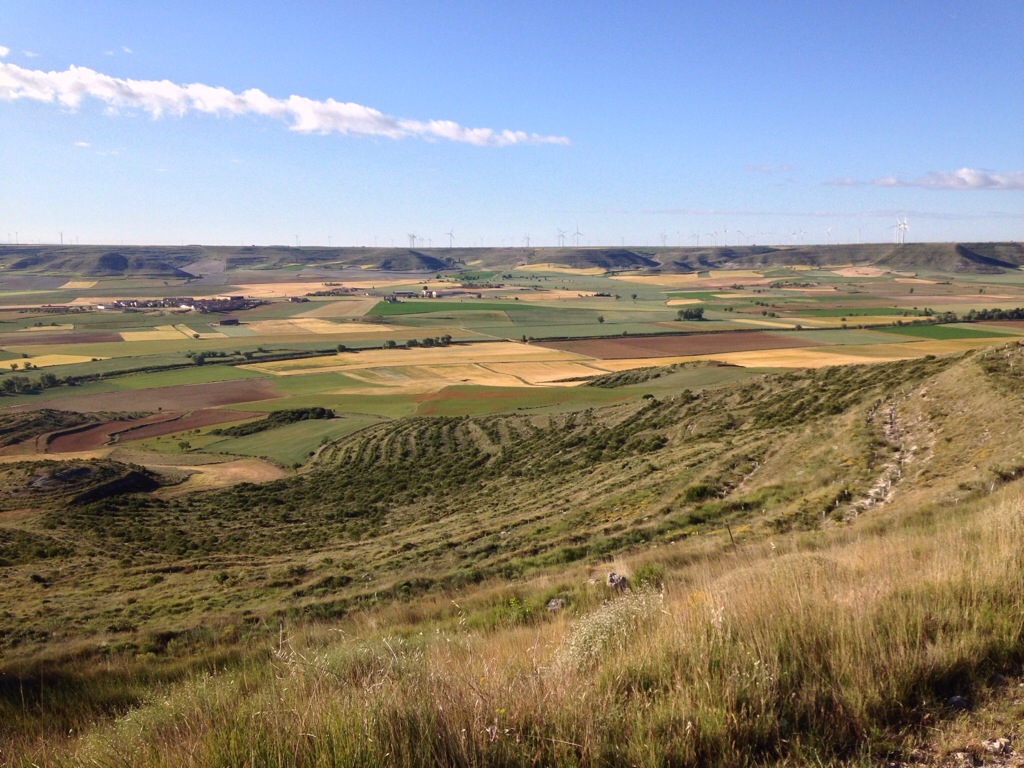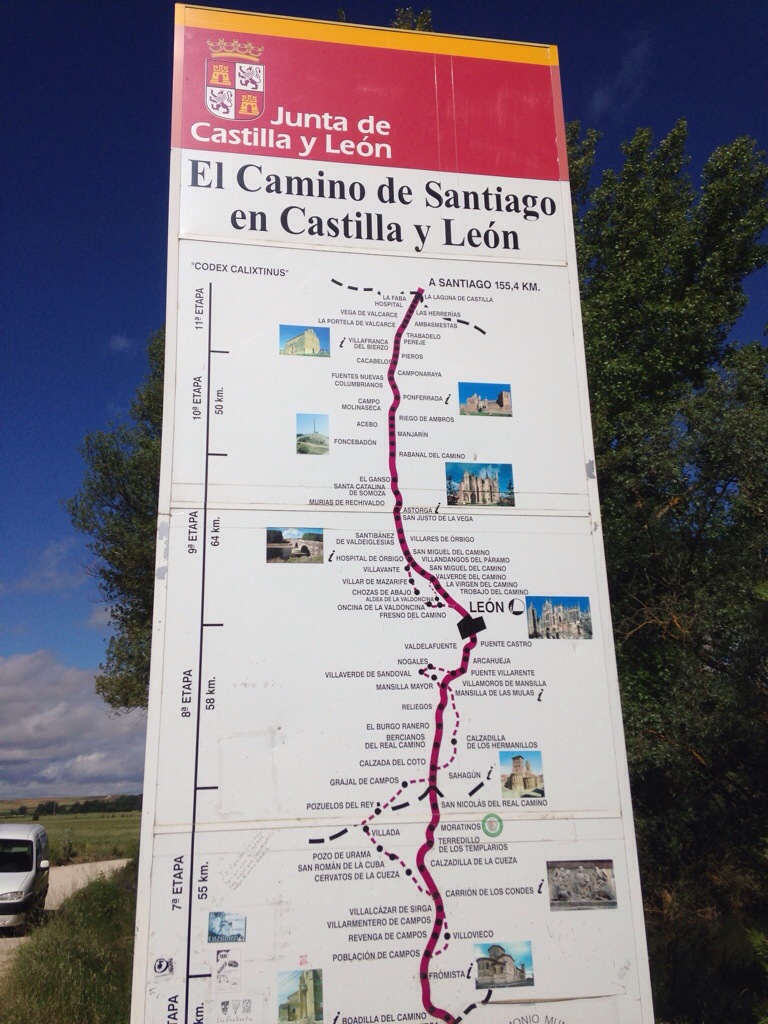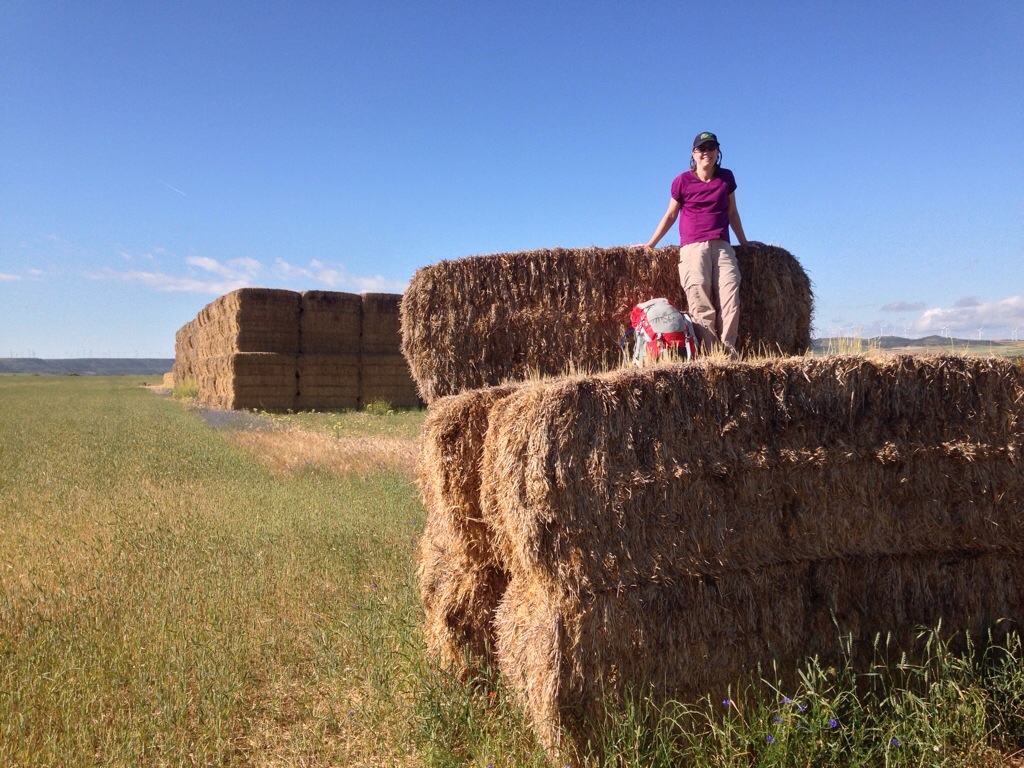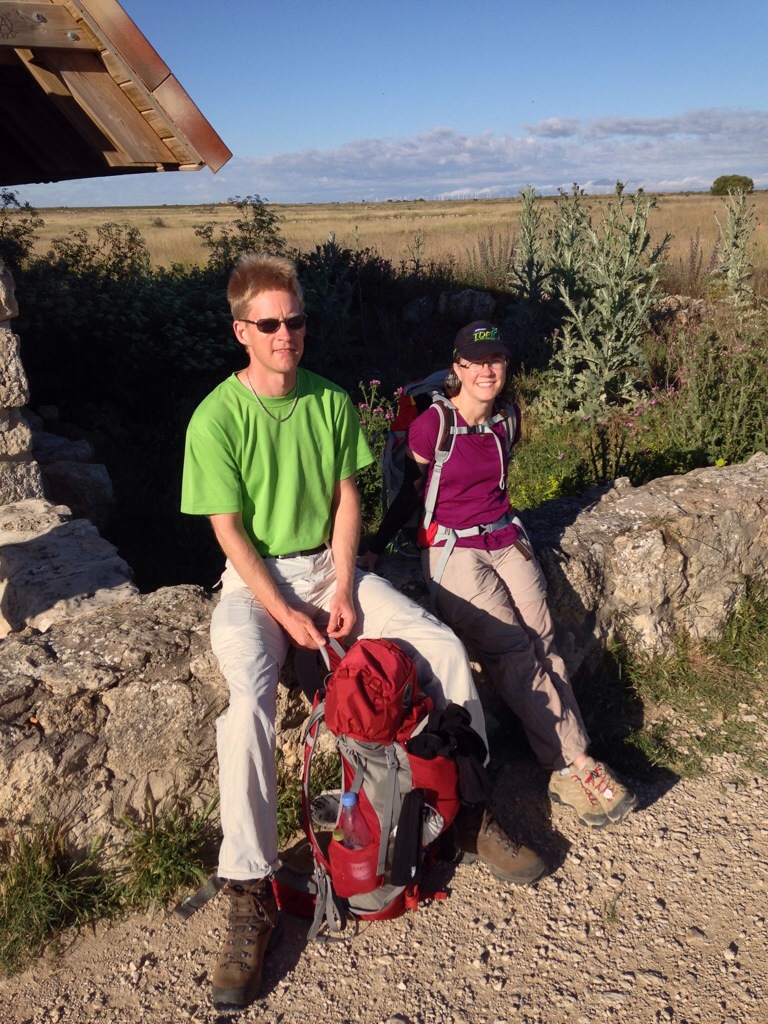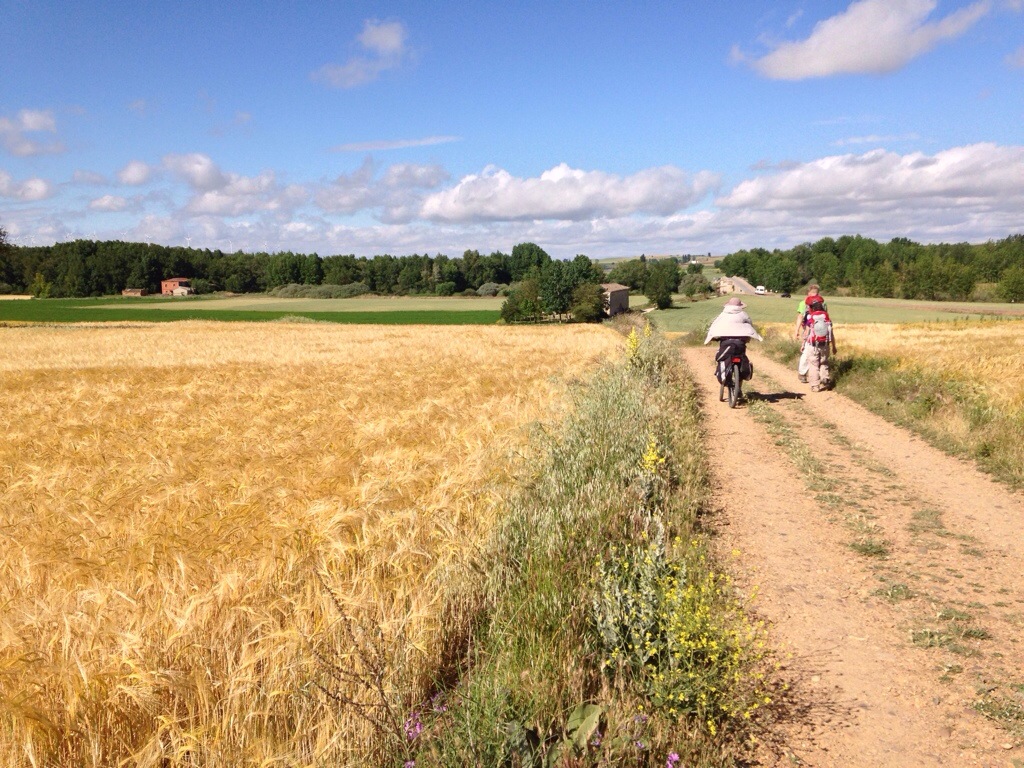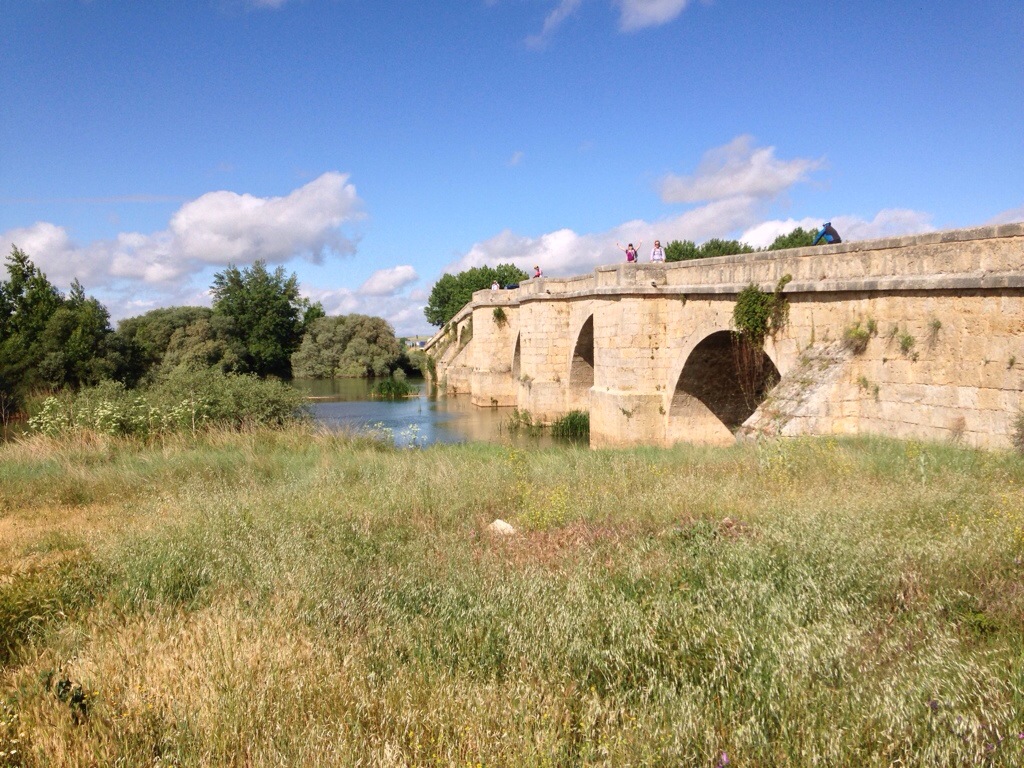 Enjoying a perfect moment of sunshine, fried eggs & bacon, and sitting down: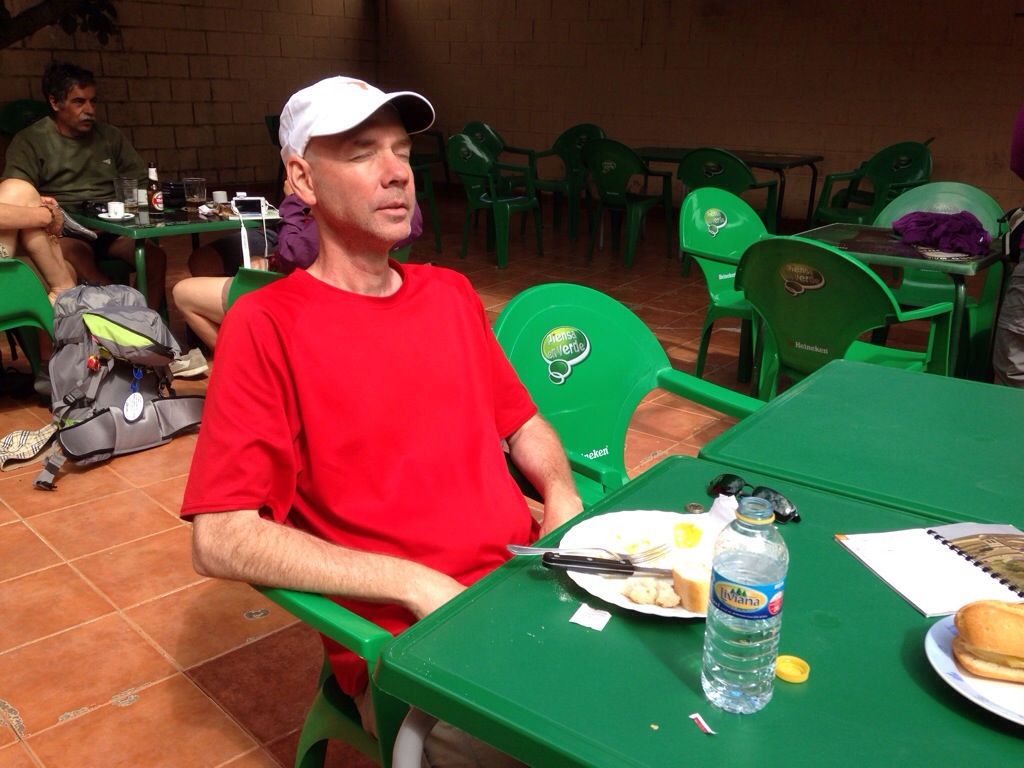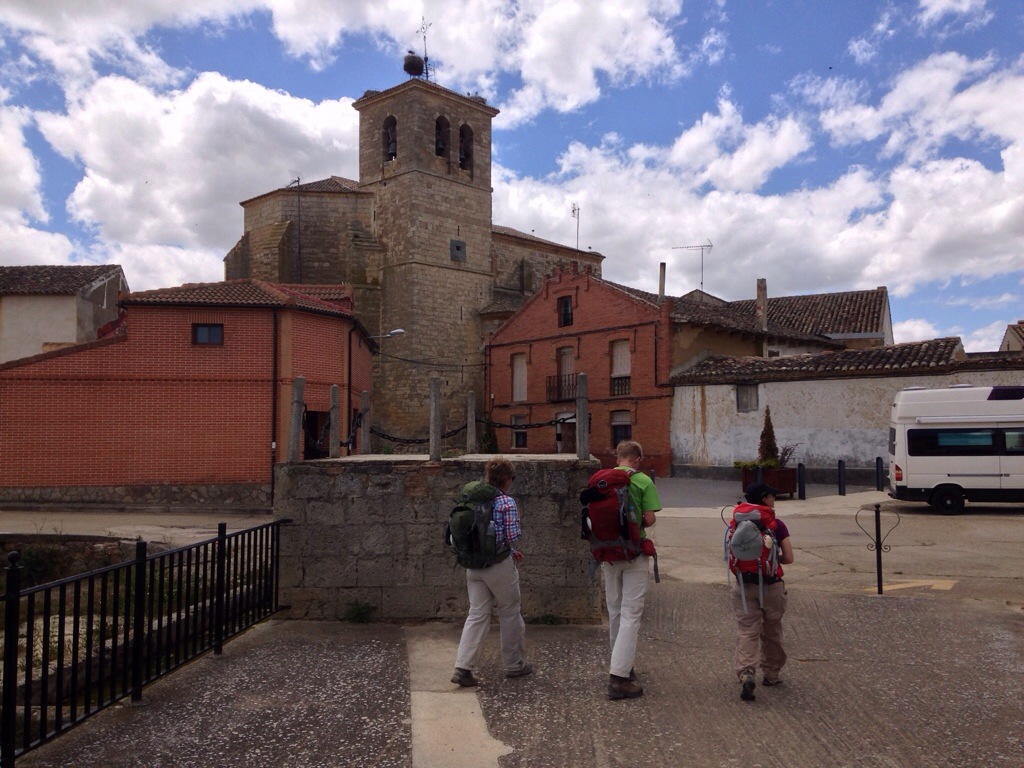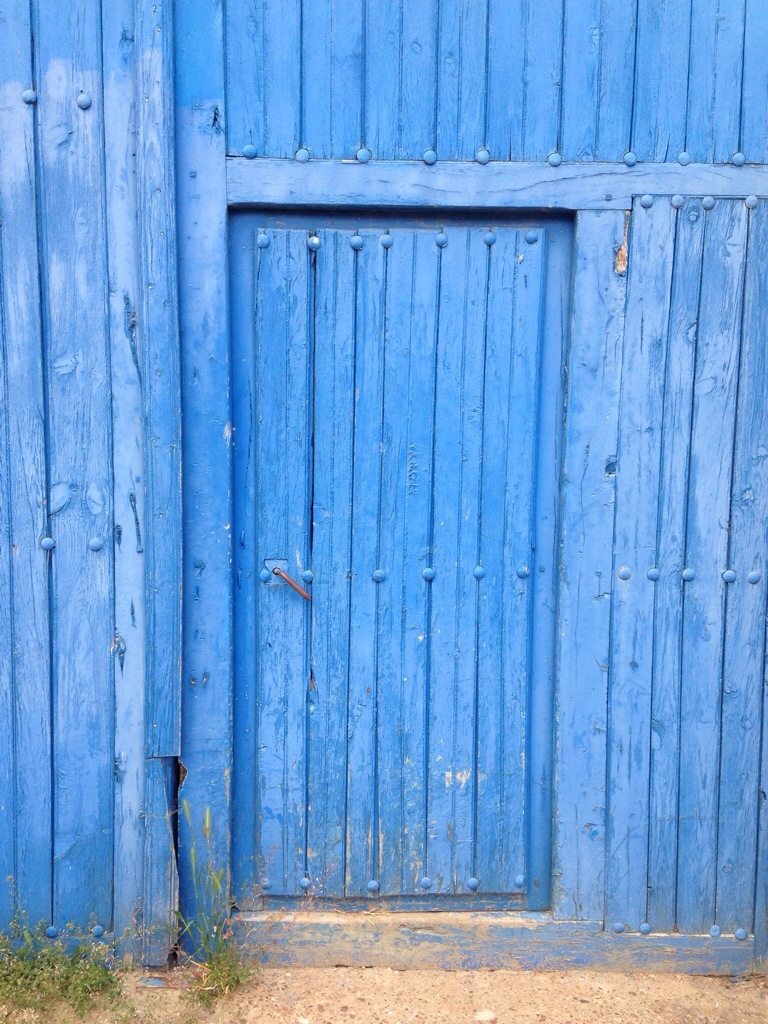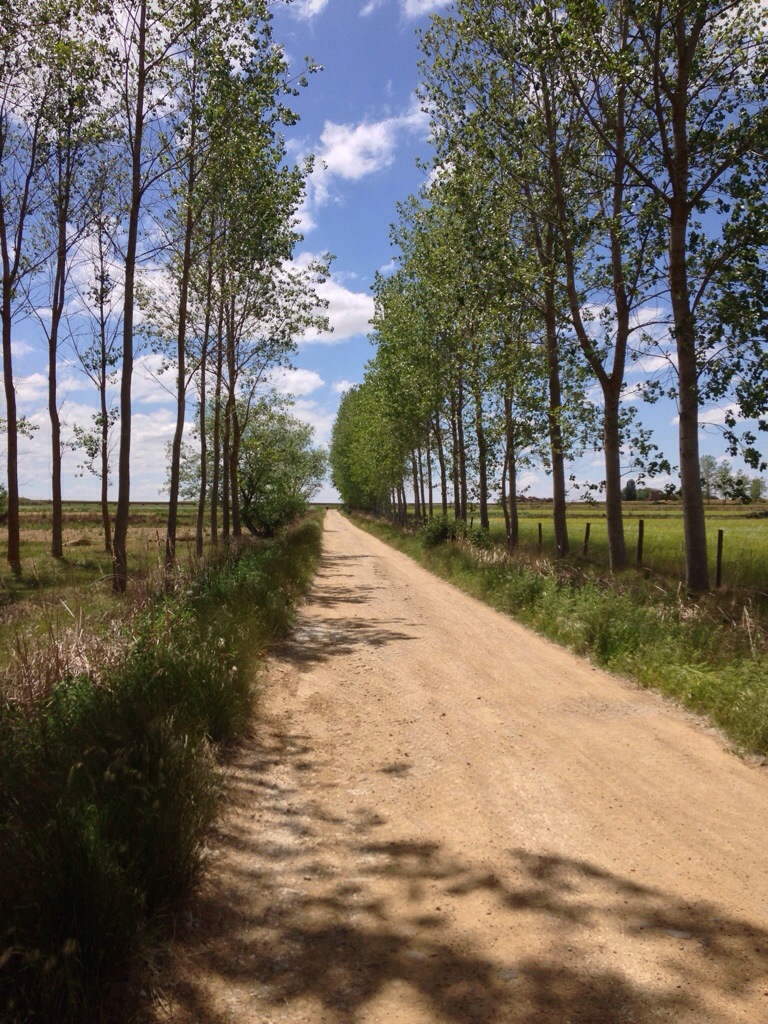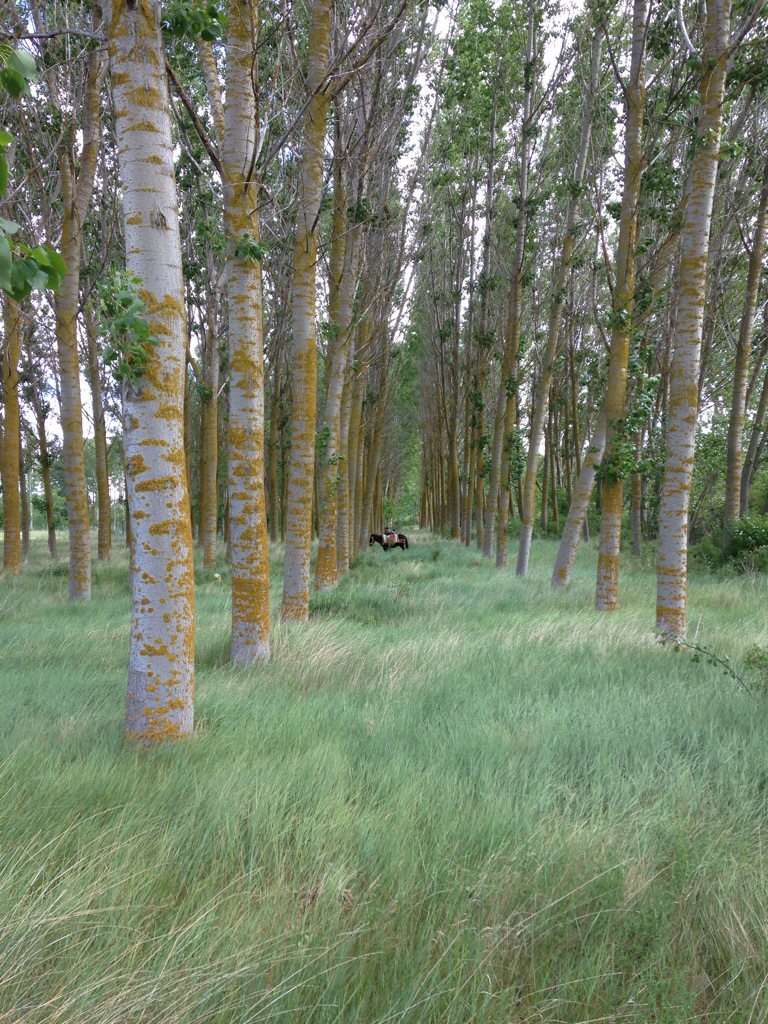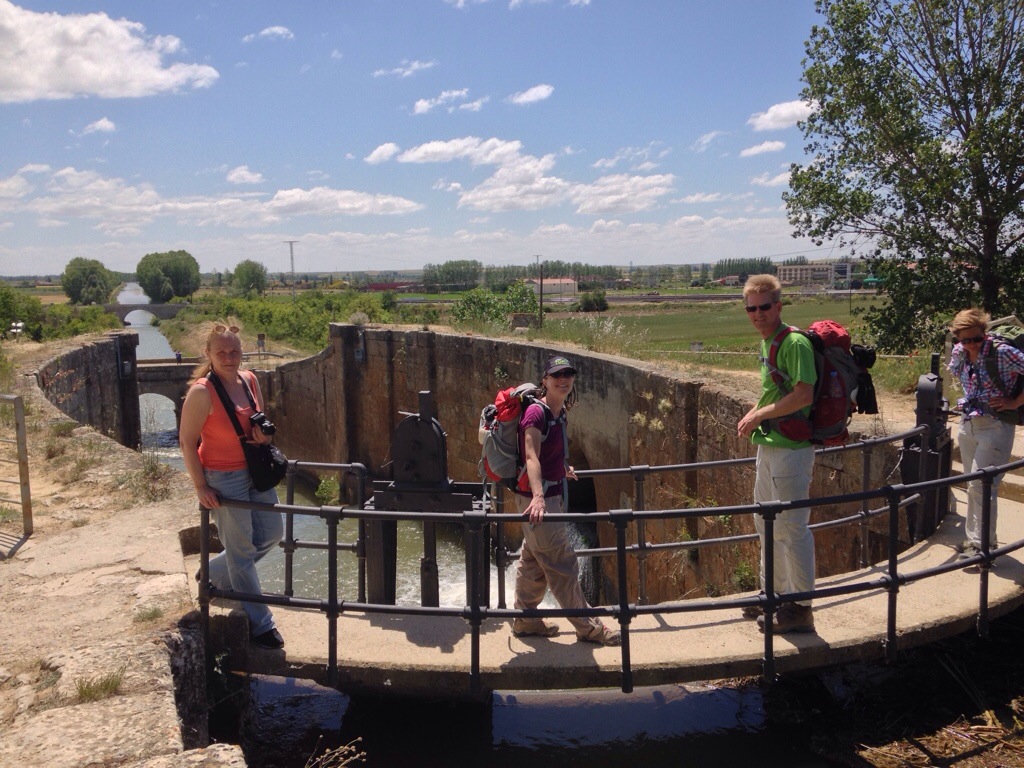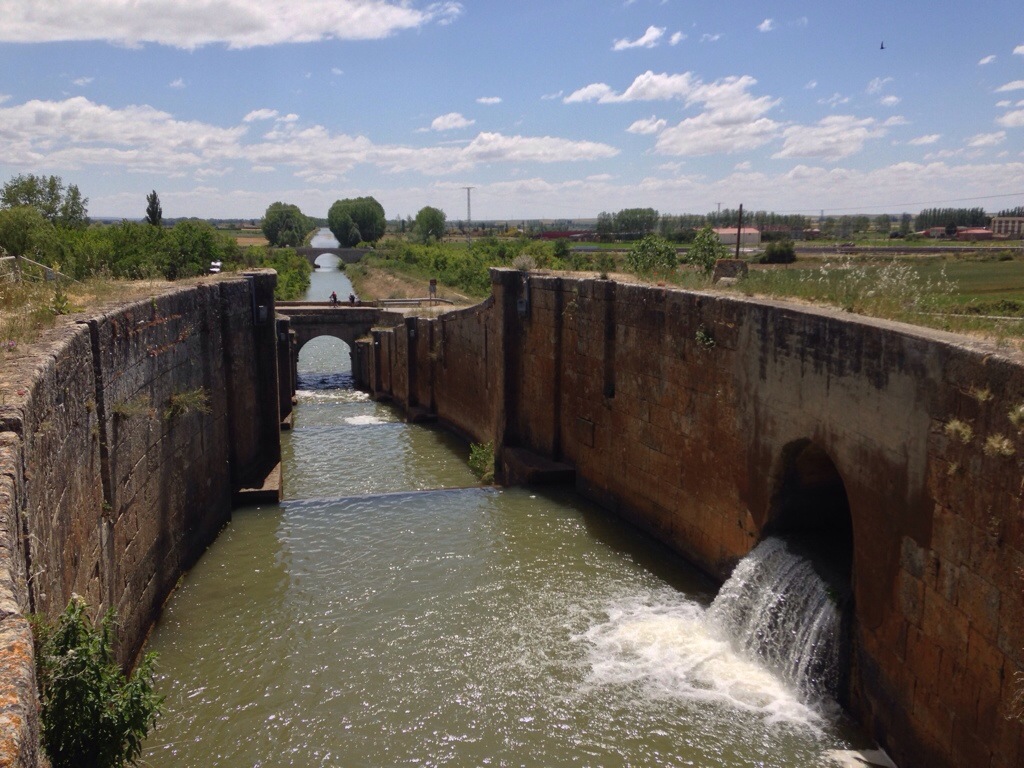 Coming into the town of Frómista: