Today we walked 13.4 miles (21.5 km) in 7 hours with breaks.
We're done with our Camino for 2014!  We walked 13 days with no blisters, no twisted ankles, no major injuries, and not a single drop of rain! :-)
We got up this morning at our usual time of 6 a.m. and were walking by 7:15. Early morning is always the best part of a peregrino's day. We walk quietly through the city as if we're sneaking out without waking anyone up, and it feels like the part of the city with the yellow arrows going through it belongs entirely to us. We check out all the plazas and statues, stop at panaderías (bakeries), and say goodbye to another town as the sidewalk inevitably ends and the dirt path begins.
Today the sidewalk took us past the cathedral again, and continued through suburbs of León for nearly two hours before we finally switched to dirt and gravel roads. The towns were fairly evenly spaced so we mostly cruised on autopilot and thought about the upcoming trip home.
We met a father-son duo from Maryland that was on day one, starting from León. They looked too clean, too nervous, and their packs looked too heavy. But it was the start of their grand adventure, the one they've no-doubt been dreaming, planning, and worrying about for the last several months just like we did when we first started. I felt glad that we were so experienced already but also a tiny bit envious.
After arriving at our destination of Villar de Mazarife we got our Camino passport stamps and then took a taxi back to León, retracing the day's 7 hour walk in just 20 minutes. We're now on a 3.5 hour bus ride down to Madrid, where we'll stay the night before flying home tomorrow. Just like that. :-)
So here's a summary of our Camino so far:
2013: St-Jean to Nájera: 119 miles (192 km) in 11 days with a 10.8 mile (17.4 km) average.
2014: Nájera to Villar de Mazarife: 183 miles (294 km) in 13 days with a 14.1 mile (22.7 km) average.
Total done: 302 miles (486 km) = 62%
Total left: 183 miles (294 km) = 38%
We should be able to finish in June of 2015, which seems like an awfully long time from now. But when we continue next year it'll be with Ted and Lisa again, which is something we're very happy about. This Camino is now theirs as much as it is ours, and we can hardly wait until we all four walk into Santiago together.
Thanks for all the great comments here on the blog so far! Watch for summary posts here soon.
And here are the photos for our final day, starting with Kathey's fingernails, which have again been photographed several times by peregrinos and no-doubt posted to quite a few Facebook accounts. ;-)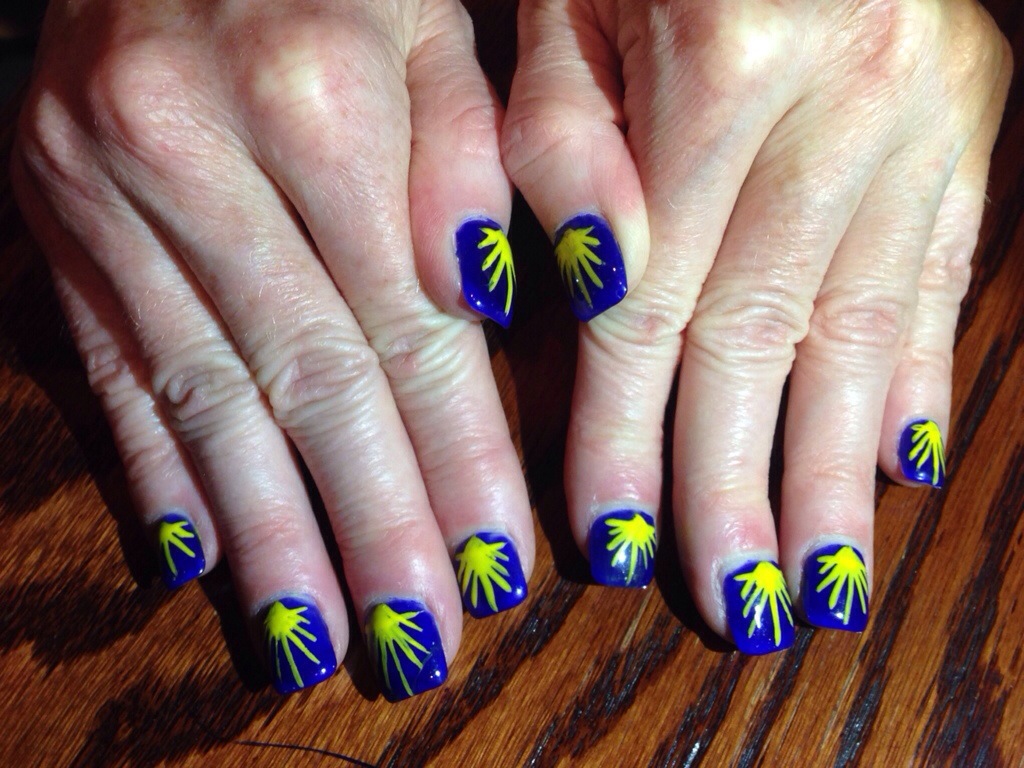 A lion showing off his fingernails as well: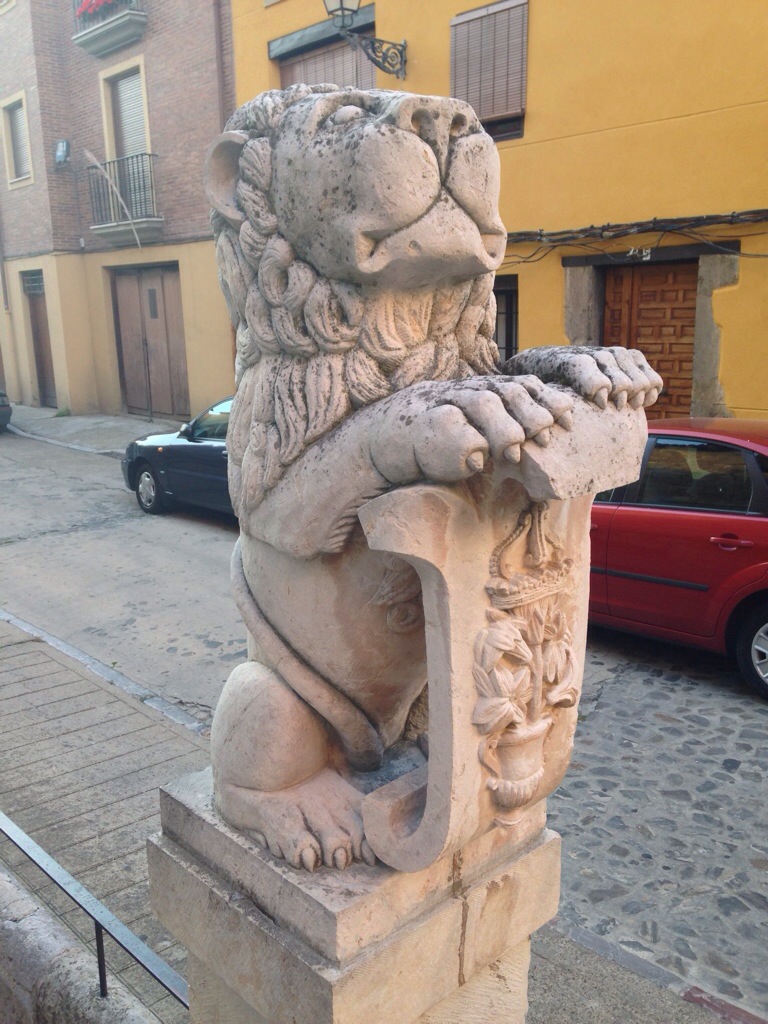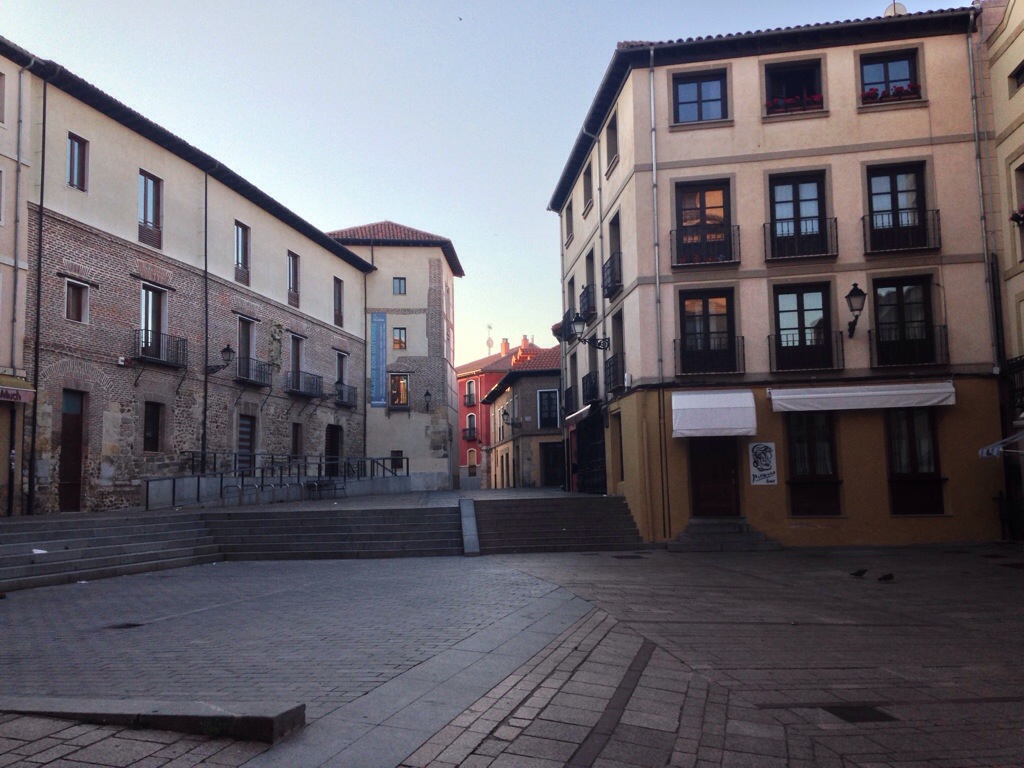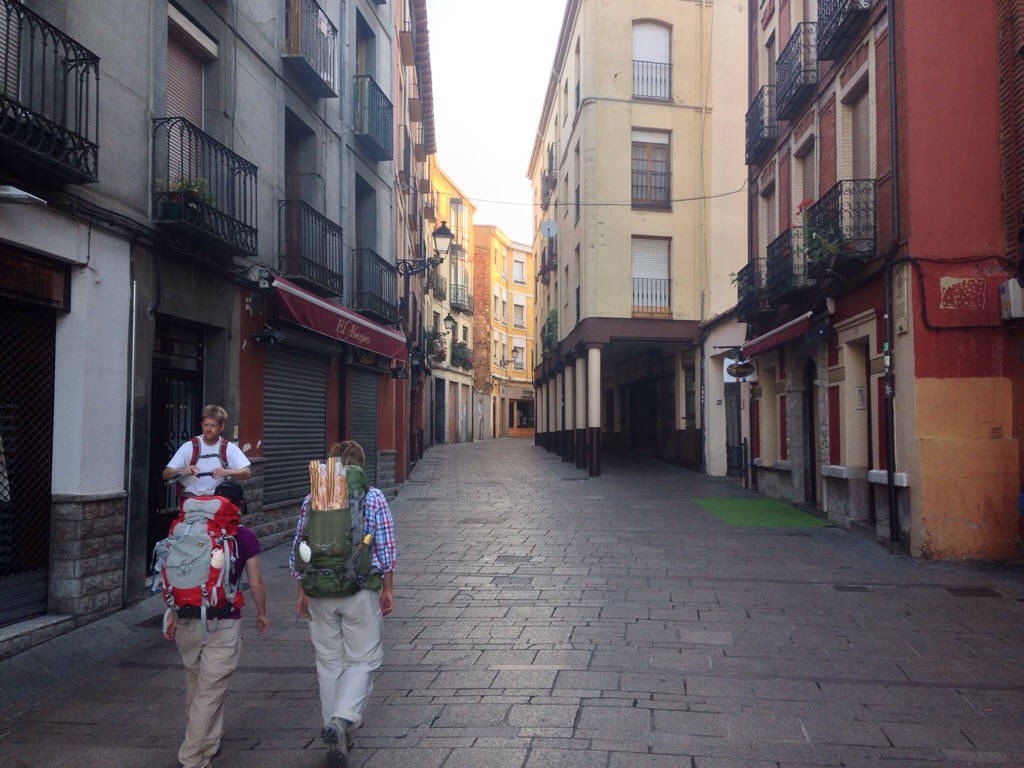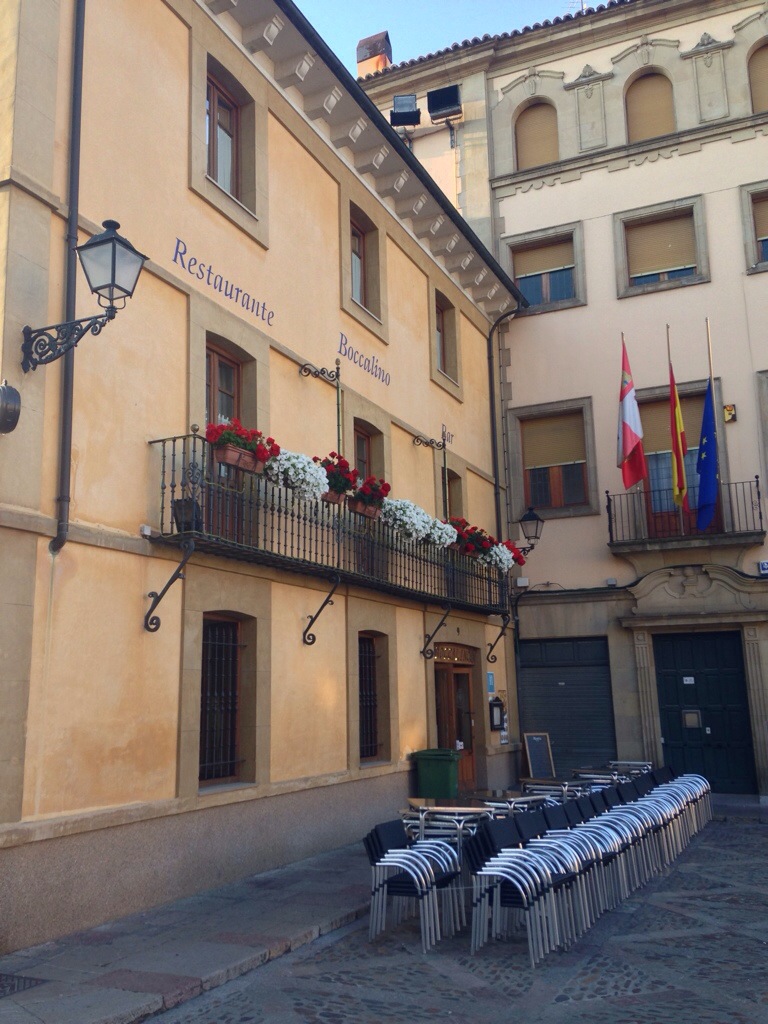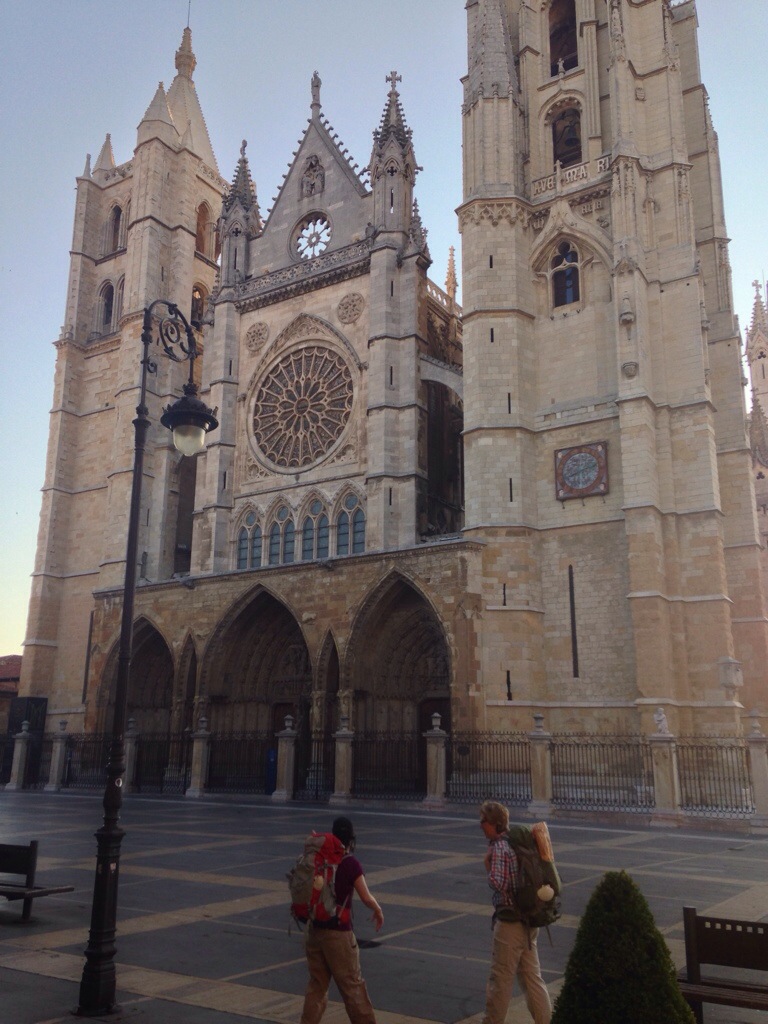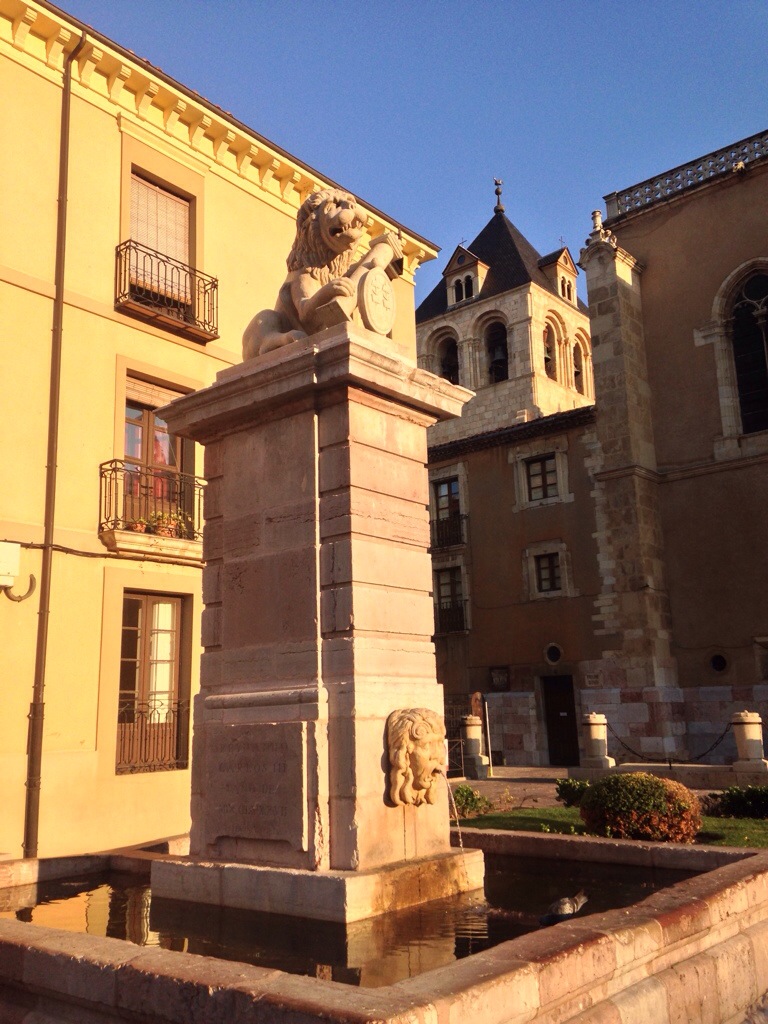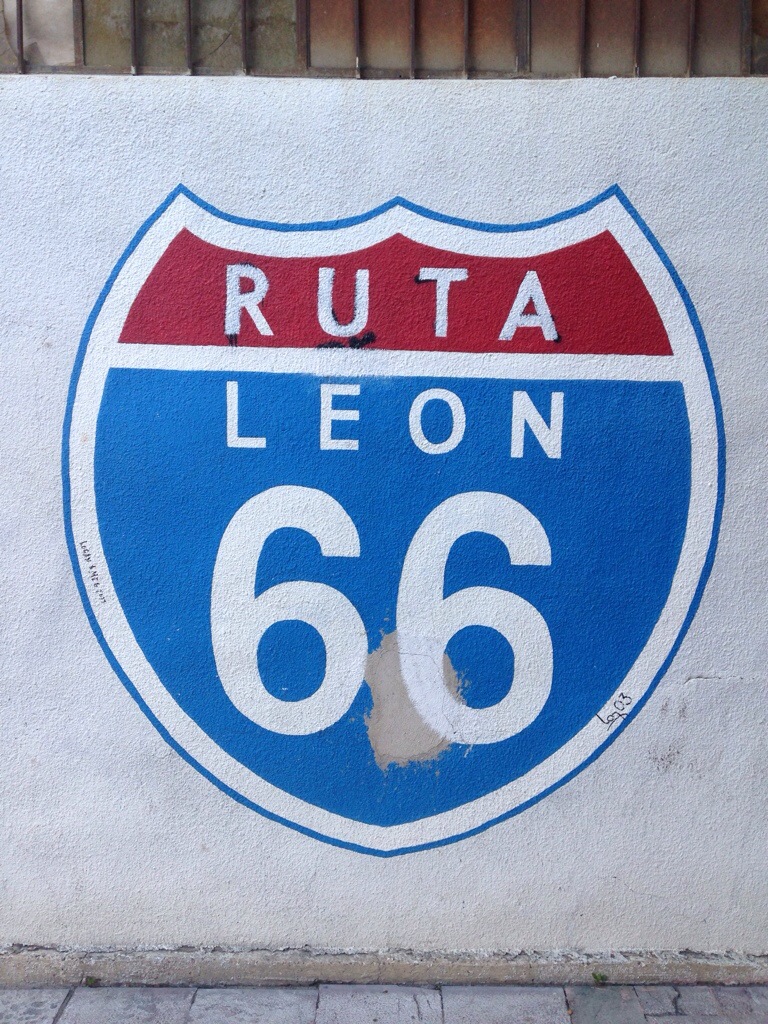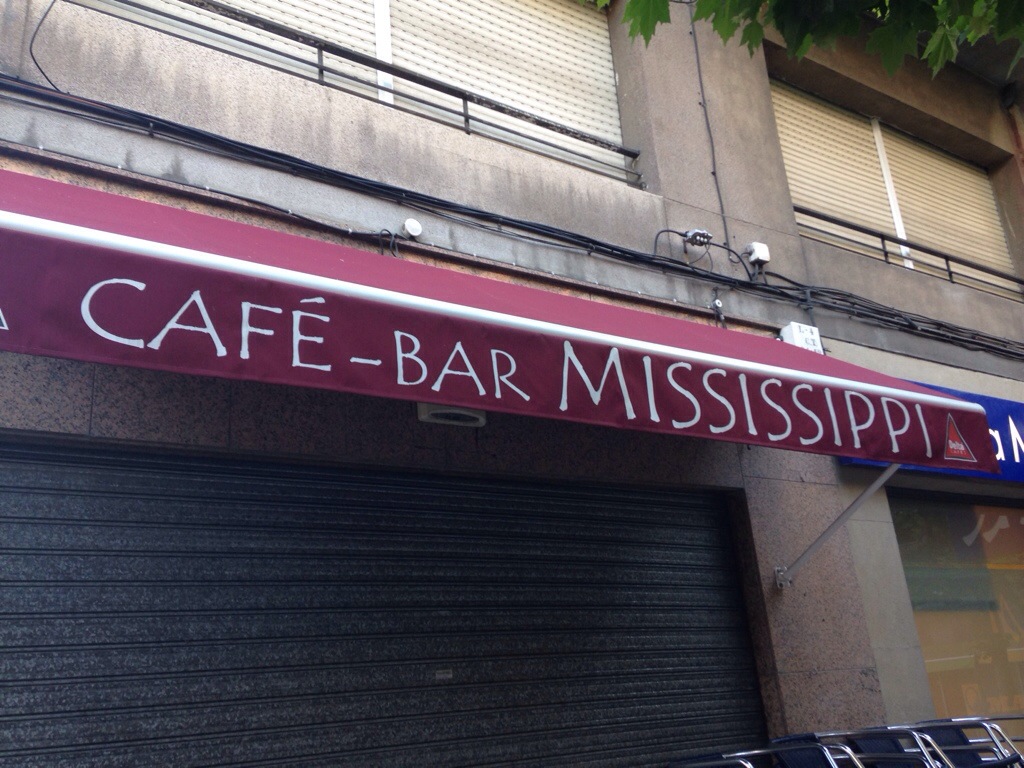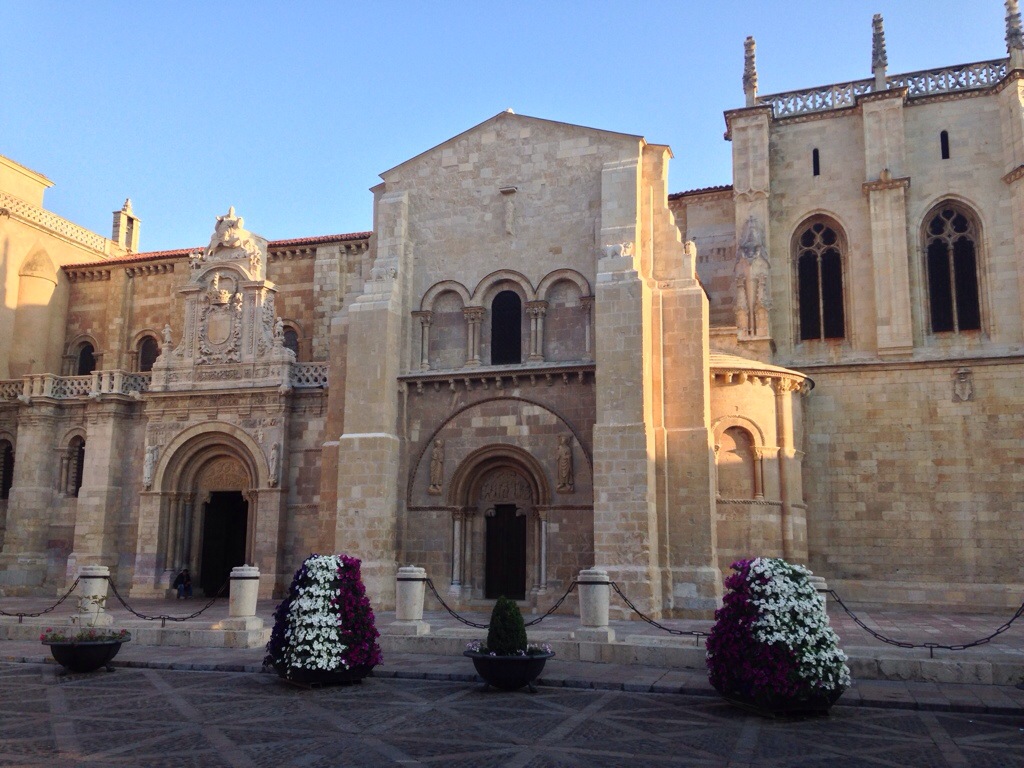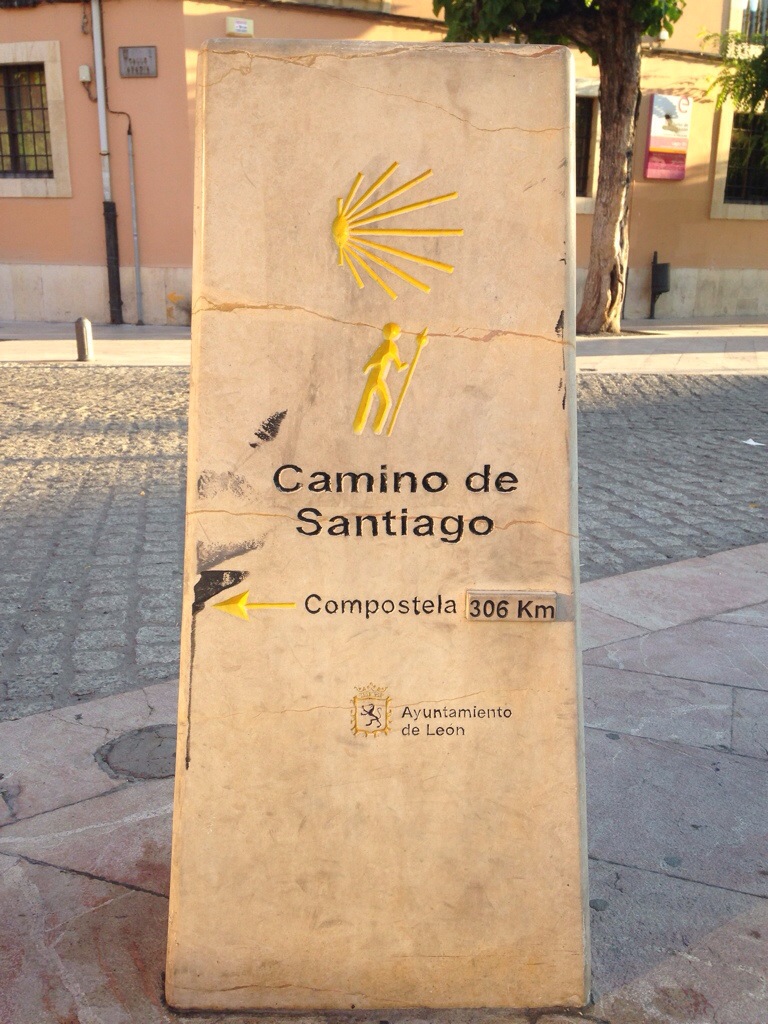 The Parador de San Marcos Hotel, featured in the movie The Way, where Martin Sheen's character treats his fellow pilgrims to a night of luxury: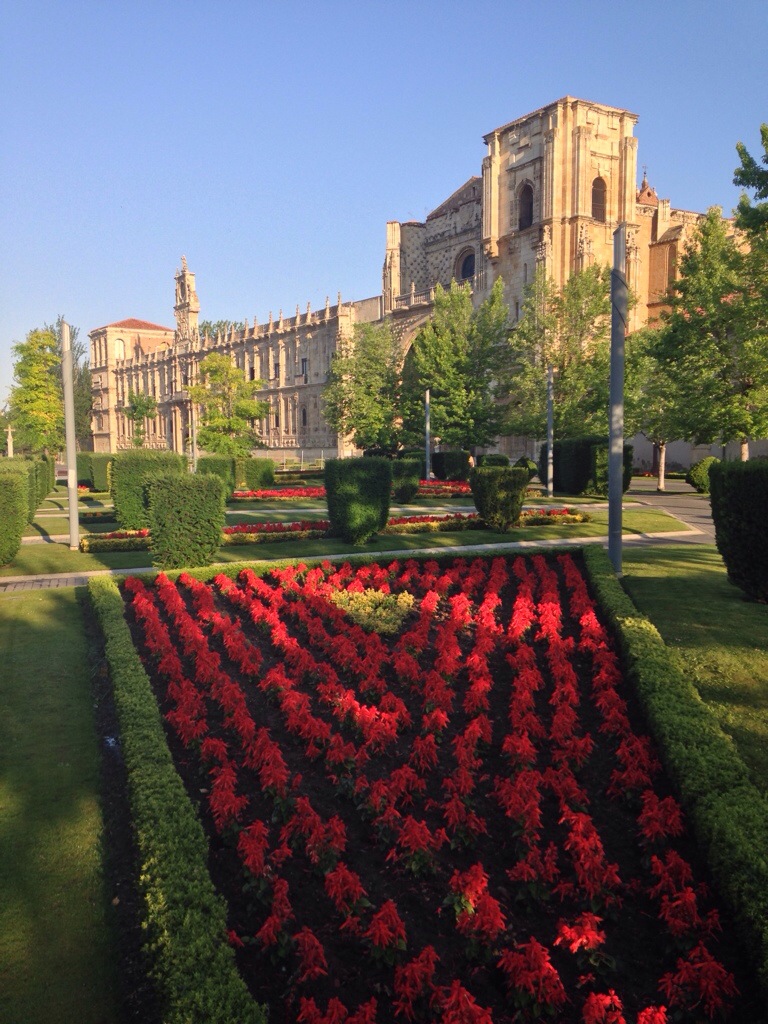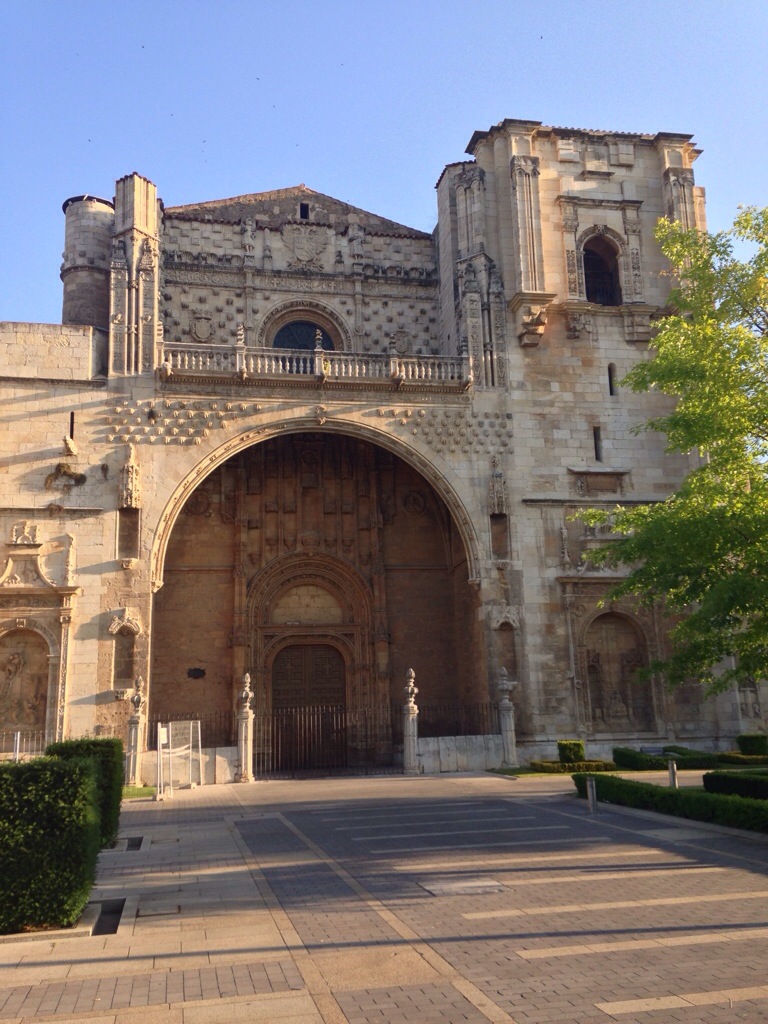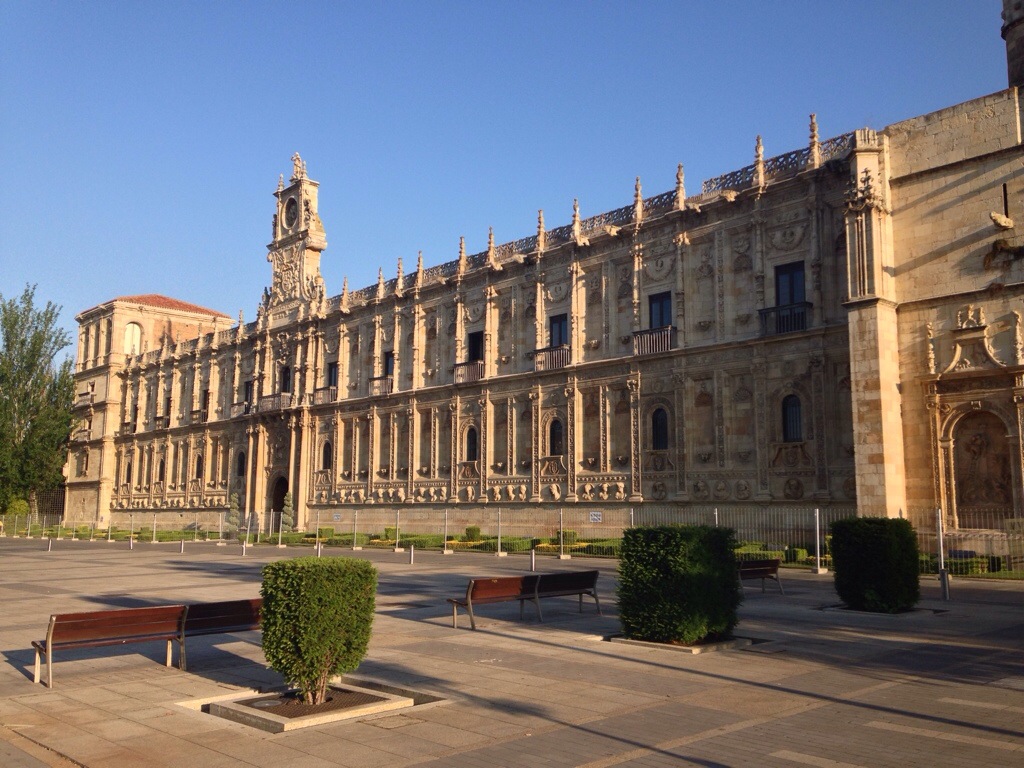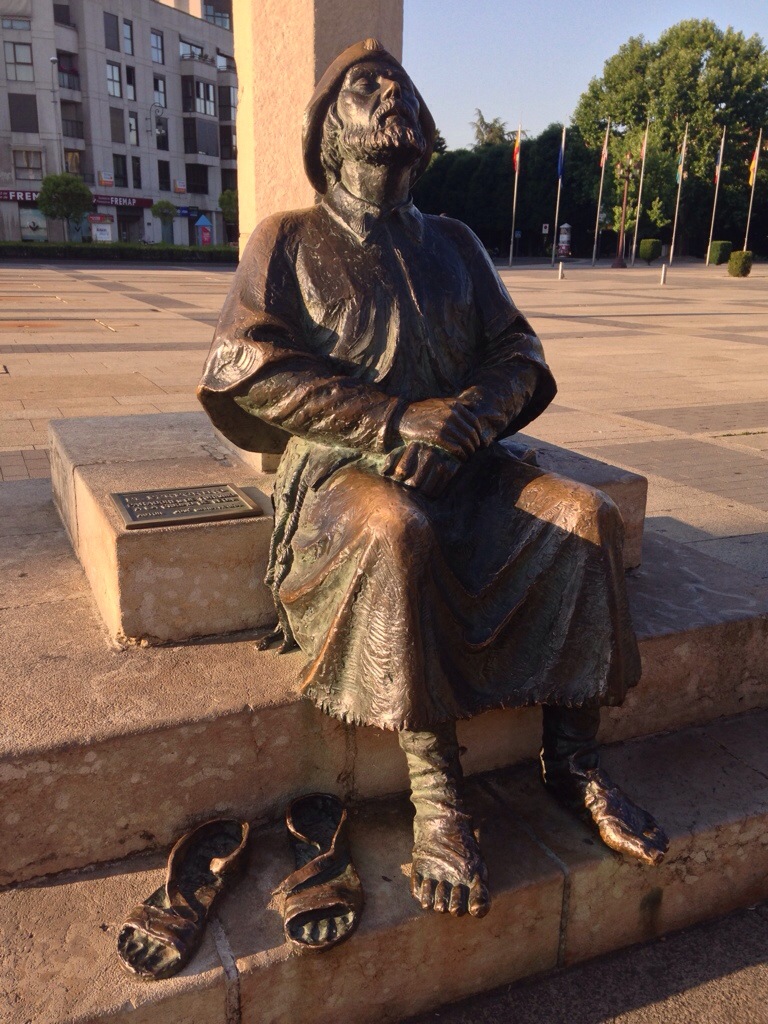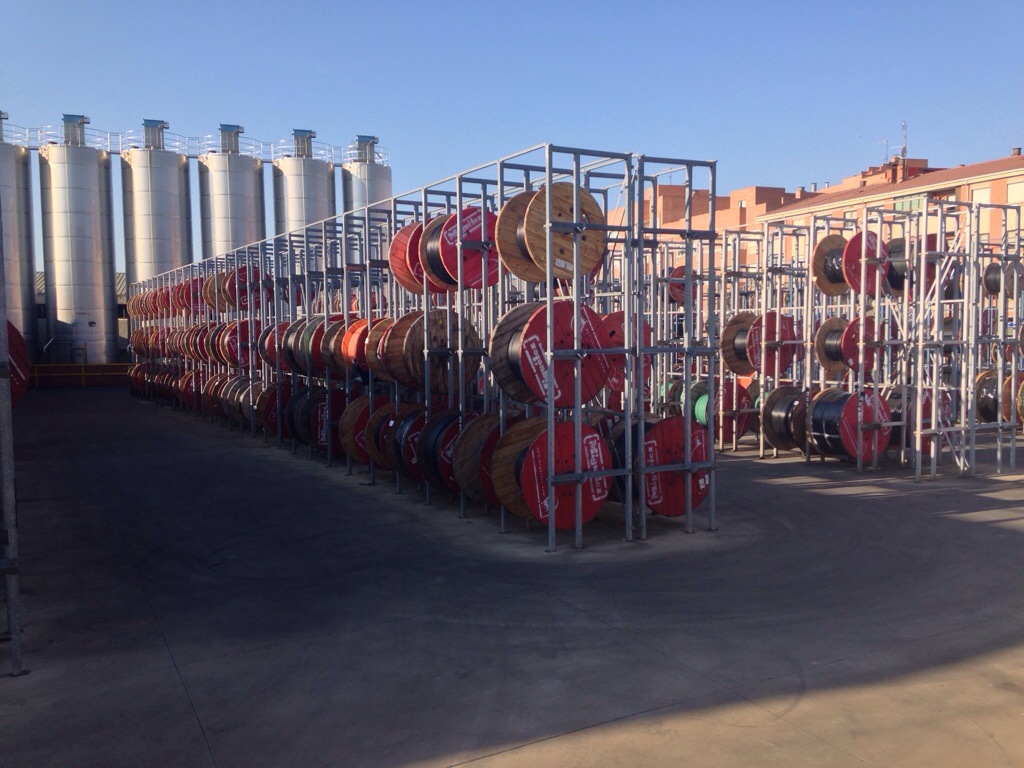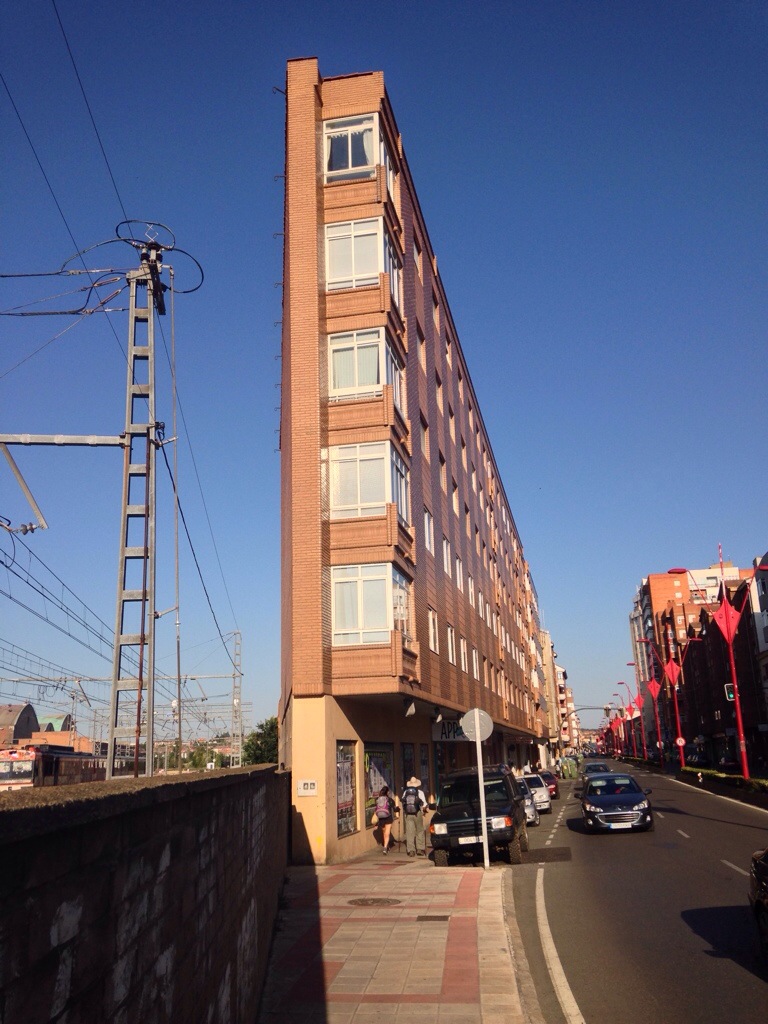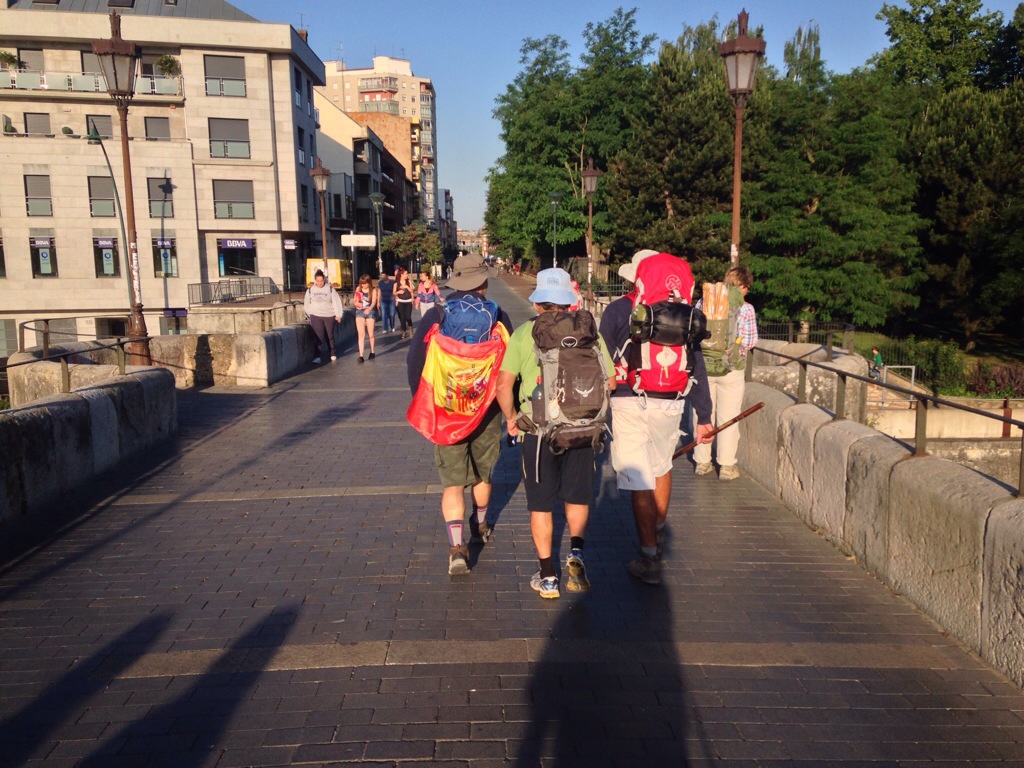 The word león means "lion" in Spanish, so the town of León has a "león peregrino" as its mascot: