Today we walked 14 miles (22.5 km) in 7 hours with breaks.
Kathey was able to walk downhill facing forward! :-) Not entirely pain-free, but we were all excited about her improvement and it looks like she won't have to walk into Santiago backwards tomorrow. :-)
It was another day in and out of the forest today, but pretty easy compared to yesterday. Last night we decided to push past our originally-planned destination of Arca today and go on to Amenal. This gives us a nice, easy, 10.3 miles (16.6 km) for our last day tomorrow.
Our 14 walking days this year have gone exactly according to schedule, amazingly enough. I thought for sure we'd have a delay of some kind, but we didn't, even with knee problems, the threat of rain, and both Ted and Lisa getting sick from bad food one night.
Tonight is like Christmas Eve. Tomorrow is the big day, and it's going to be one long series of déjà vu moments for me. I've seen so many photos, videos, movies, and blog posts about the cathedral over the past three years that I know what the path coming in along the north side of the cathedral looks like, I know what the final tunnel with the steps going down looks like, I know that there's often a person playing bagpipes in the tunnel (Galicia has heavy Celtic influence), and I've seen the main façade on the west side of the cathedral in the Praza de Obradoiro probably a hundred times. Kathey says I'm like a character out of the movie "Close Encounters of the Third Kind", and barely stopped short of sculpting a cathedral out of mashed potatoes. ;-)
T-minus 1 day and counting!
Here are the photos for today:
Clothes that didn't dry all the way the night before go on the backpack laundry line: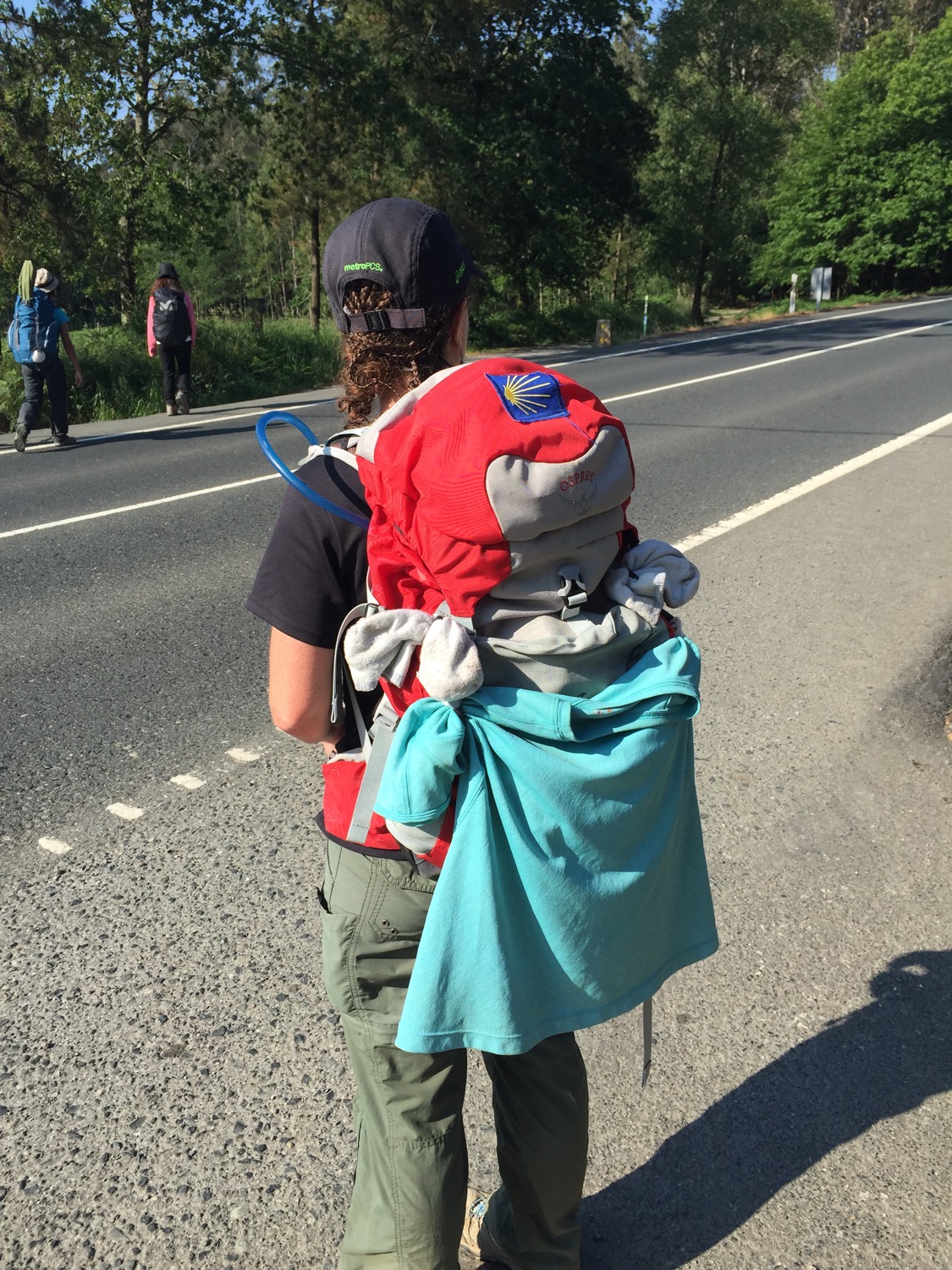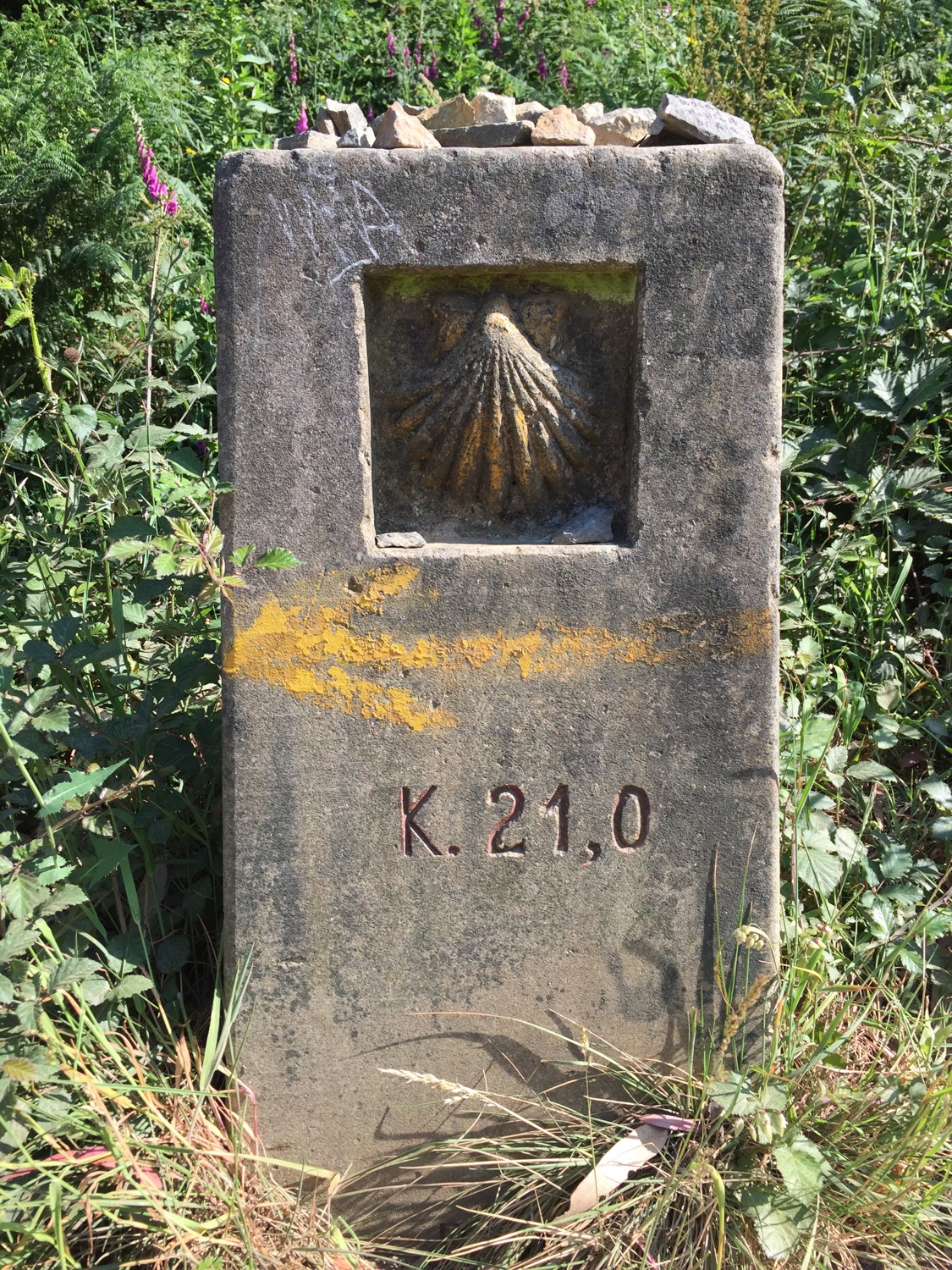 Sign at a cafe: "We don't have WiFi. Talk amongst yourselves." :-)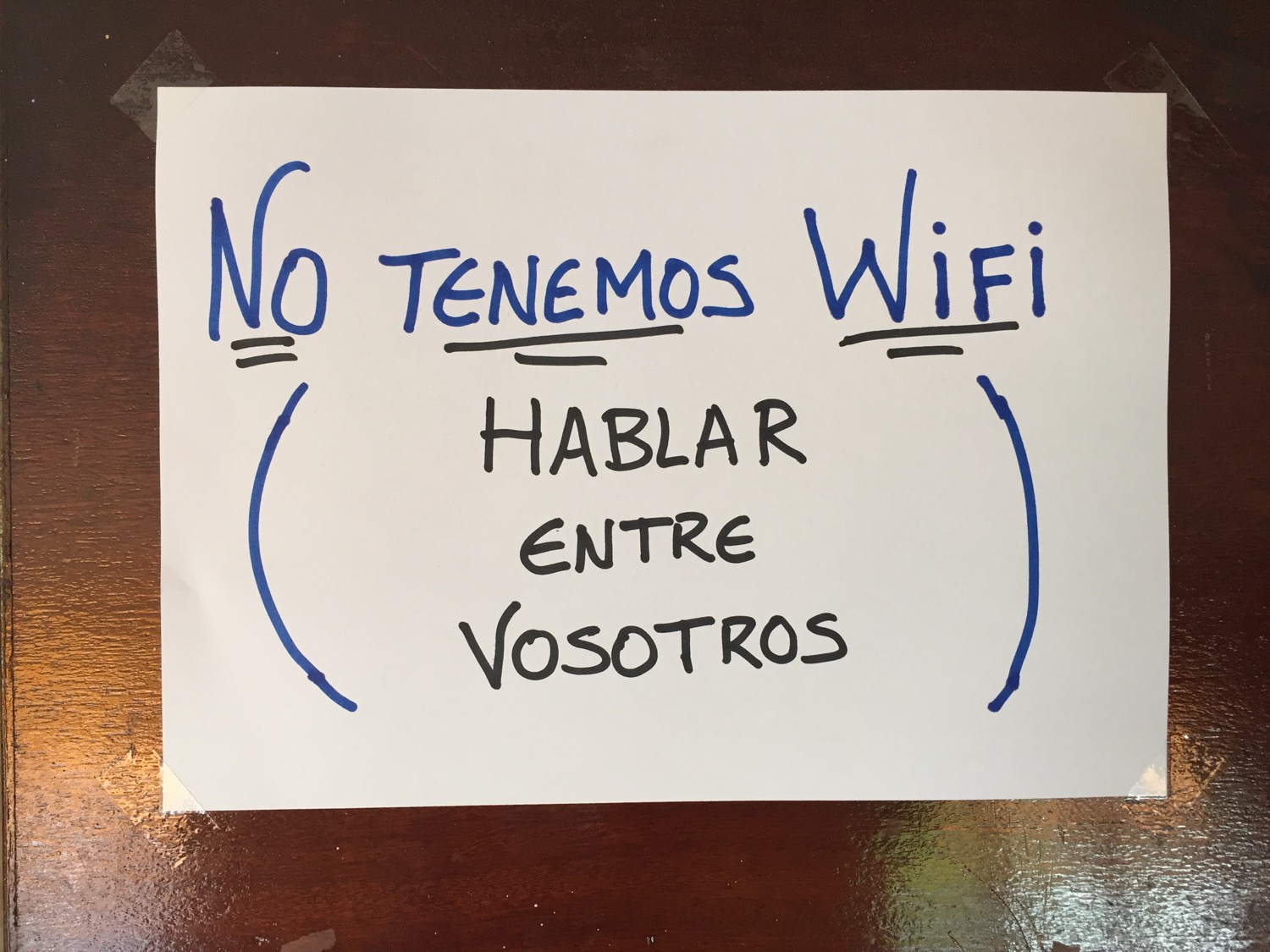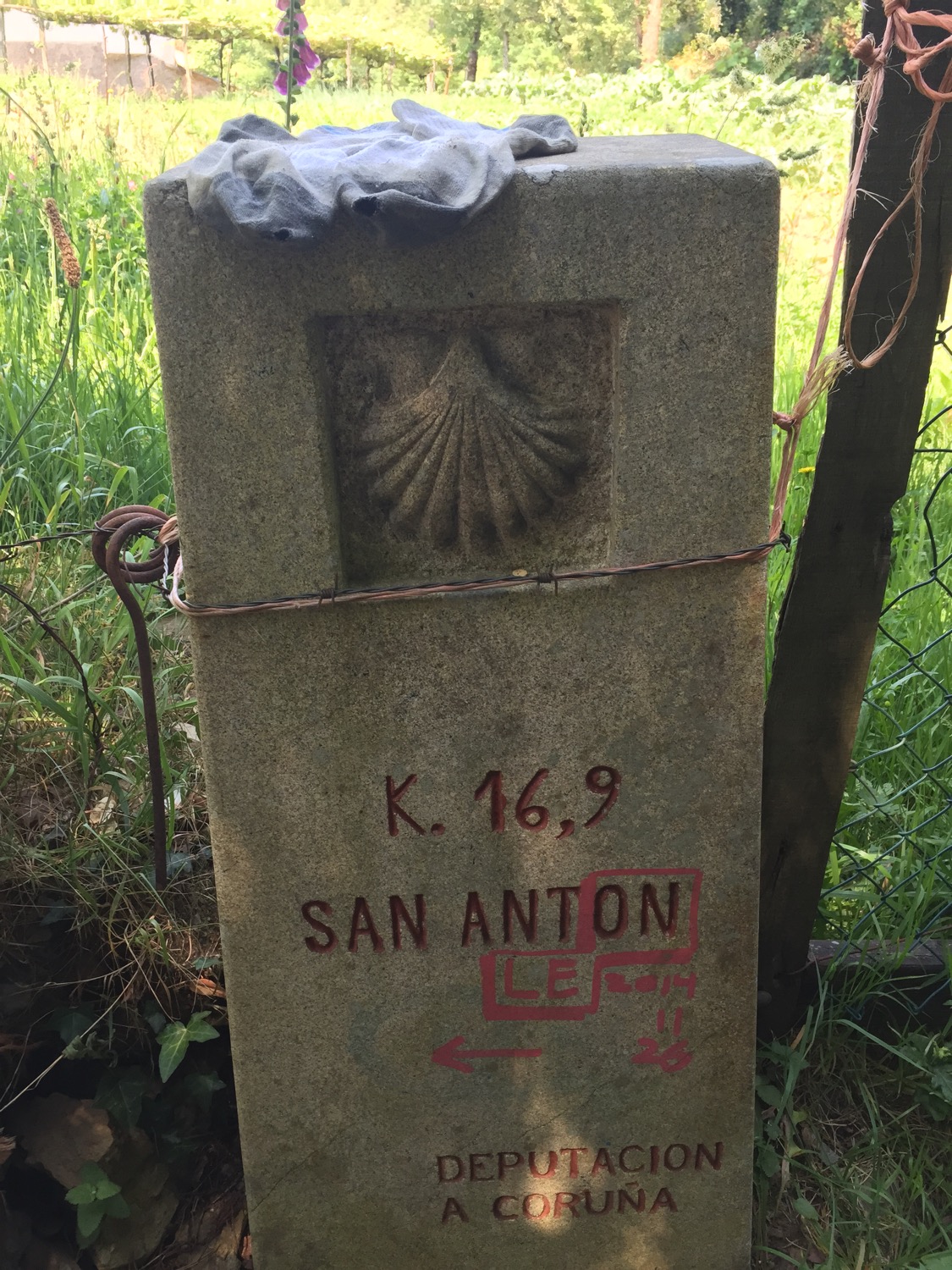 I'm pretty sure the conversation went something like this: "My feet have so many blisters, I'm wearing sandals for the rest of the way, and I'm NOT carrying these stupid boots anymore!" ;-)