Today we walked 14.1 miles (22.7 km) in 8 hours with breaks.
When we first started the Camino two years ago, our American friend Kacy, who lives in Sweden, told us about a friend of hers named Javi that lives in Ponferrada, Spain. We didn't get anywhere close to Ponferrada that year, or the next year either. But this was finally the year, and we made it to Ponferrada early this morning and met Javi. :-) He'd been hearing about us for the past two years as well so it was great for us to all finally get together. Apparently 8:30 a.m. is a ridiculously early time of day for Spaniards, but Javi met us at a cafe on our way through town anyway. :-)
It was a mostly flat walk today but I think we were all still feeling the effects of yesterday's long descent down the mountain. After about 7 miles it felt like we had already done 14, but we were only half done. My calf muscles are really sore today but I'm sure they'll be better tomorrow.
For anyone planning their Camino, I think going all the way up to Foncebadón in one day is a good idea because it's a steep climb at the end, and the descent down the next day is hard enough without adding that in. But if you have time, Molinaseca would be a good place for a rest day. Or better yet, spend the night there and then make the easy walk to Ponferrada the next morning, and spend the rest of the day relaxing and exploring there.
The sun is getting really hot after about 1:00 so we're going to start as soon as it's light out tomorrow, at 6:20 a.m. Even the upper 70s F (25 C) feels really strong here and we're having to use a lot of sunscreen. Hopefully we'll finish earlier tomorrow.
Here are the photos from today, starting with breakfast with Javi (on the right) and his friend Rafael (far left).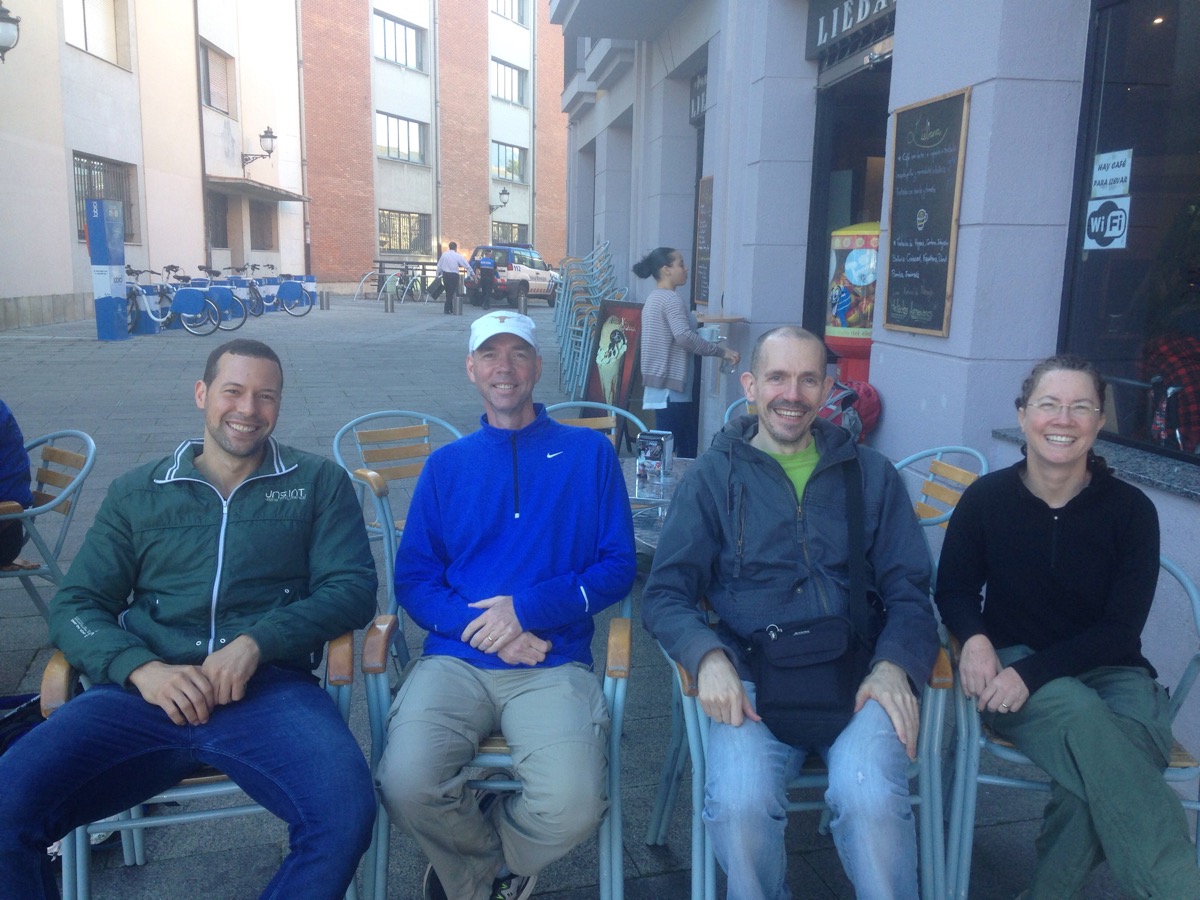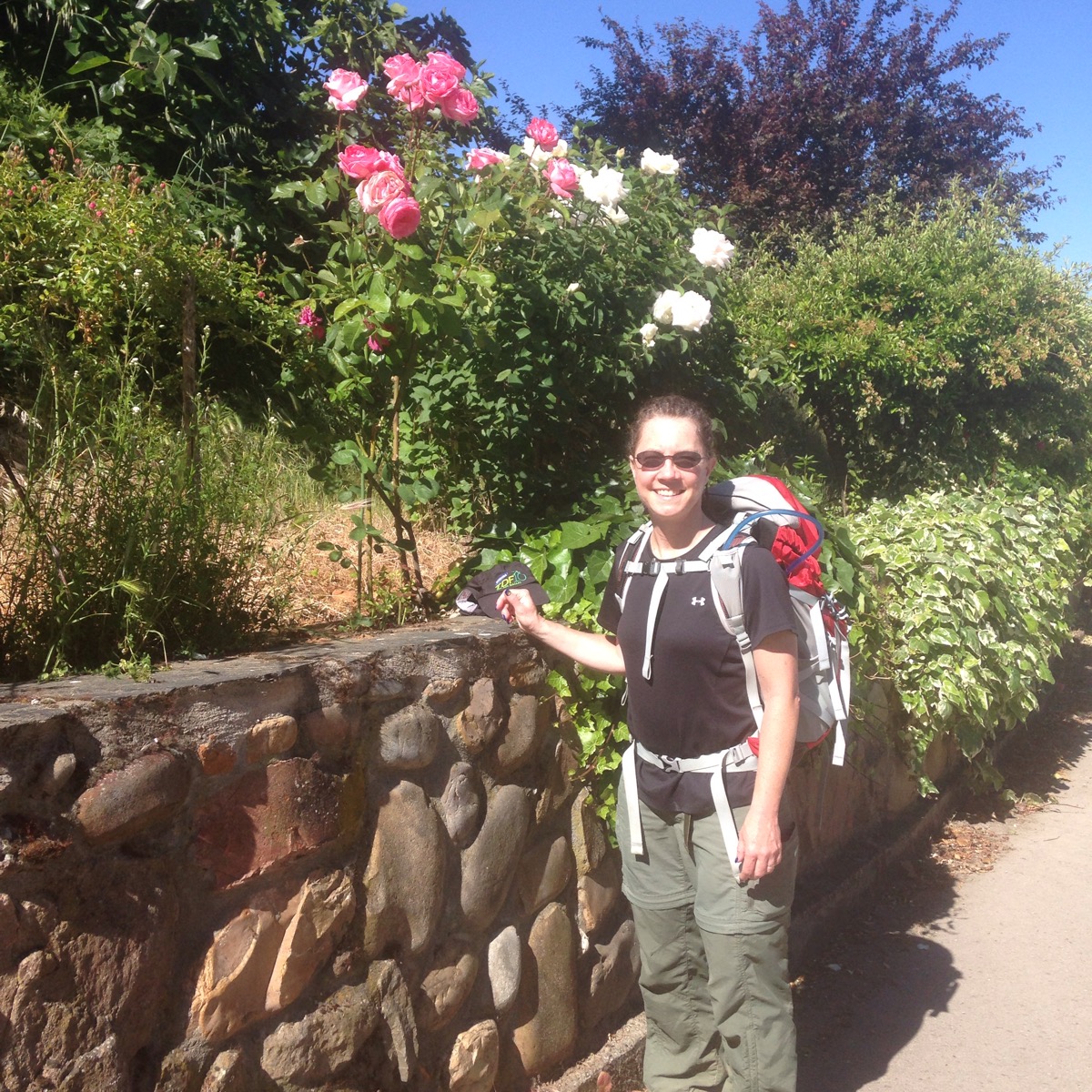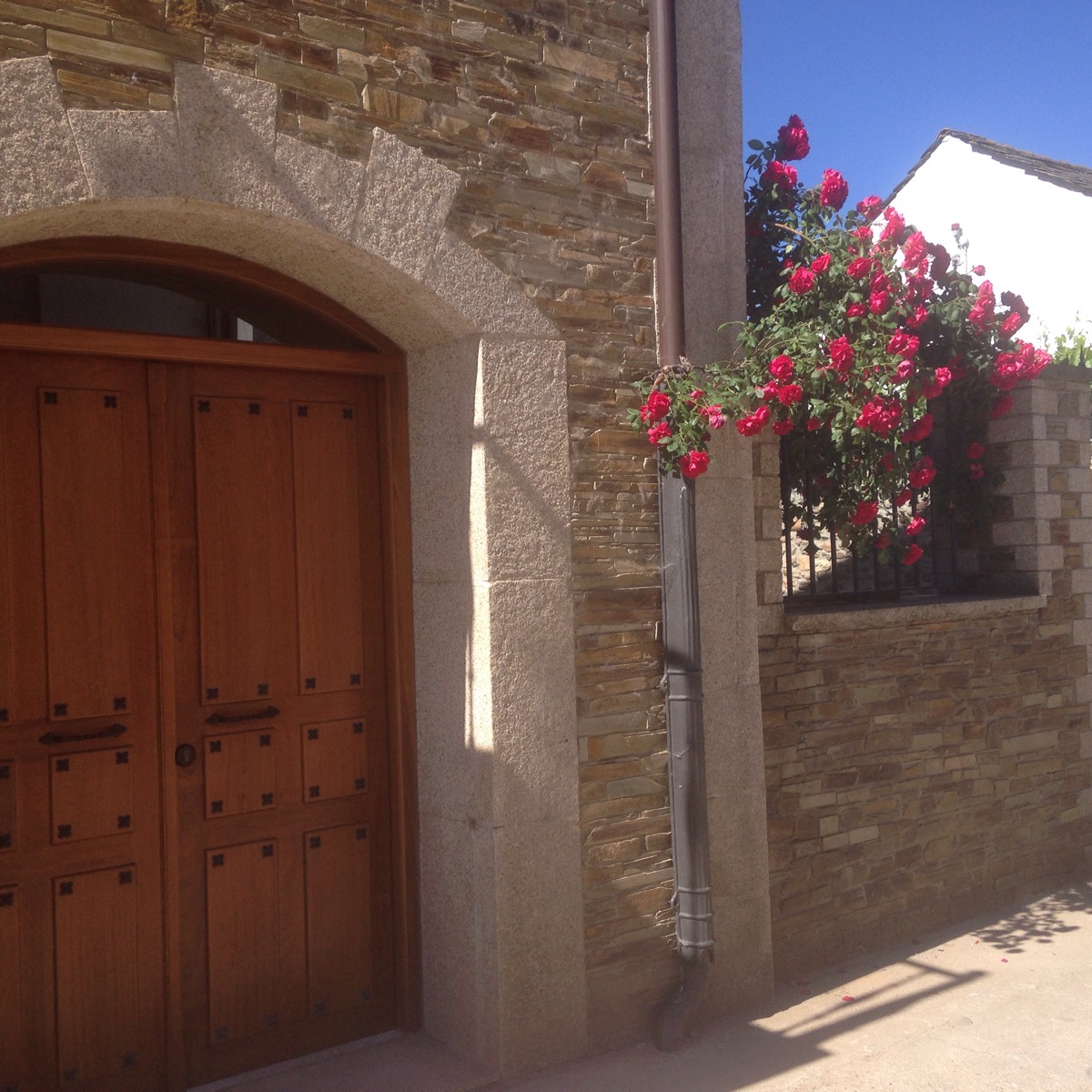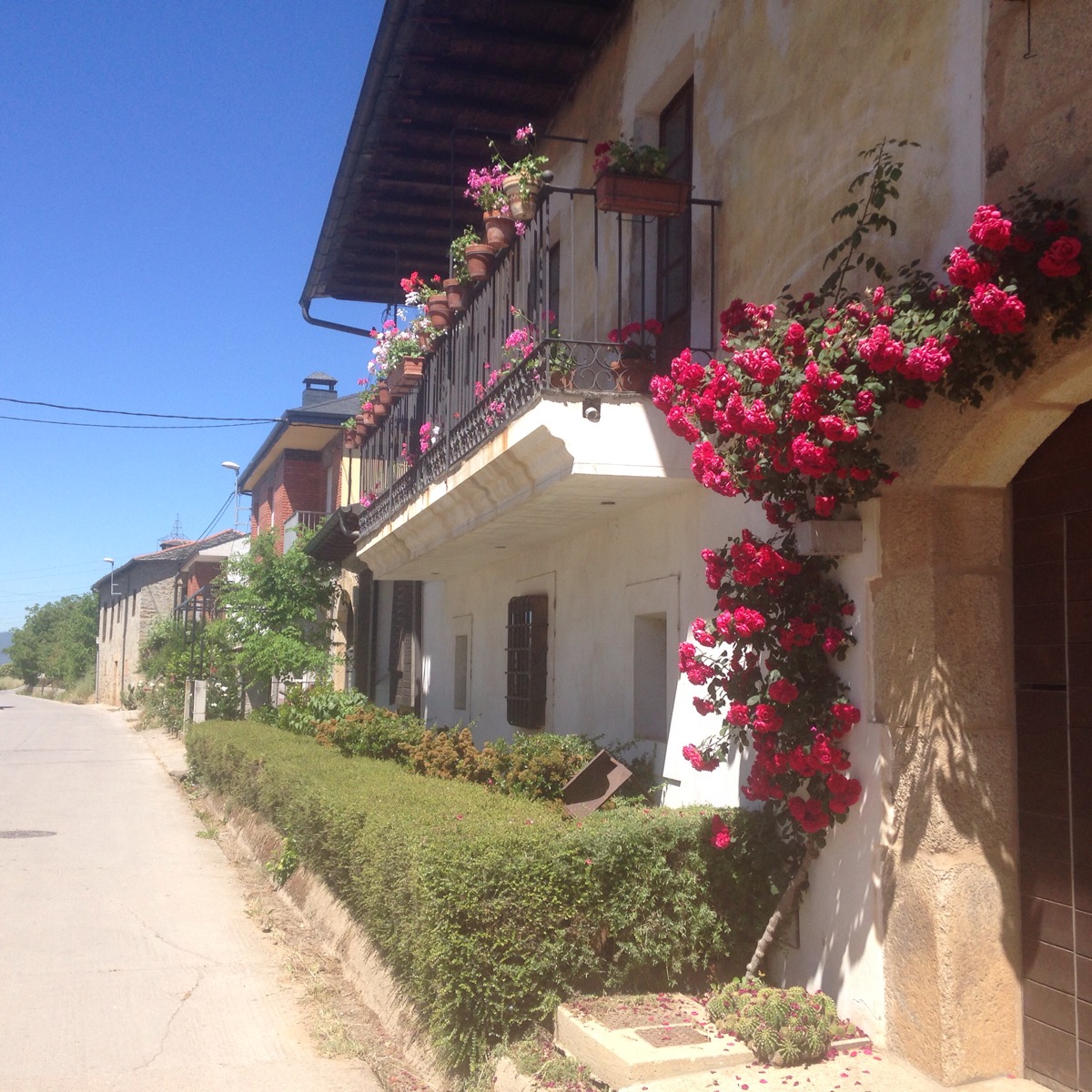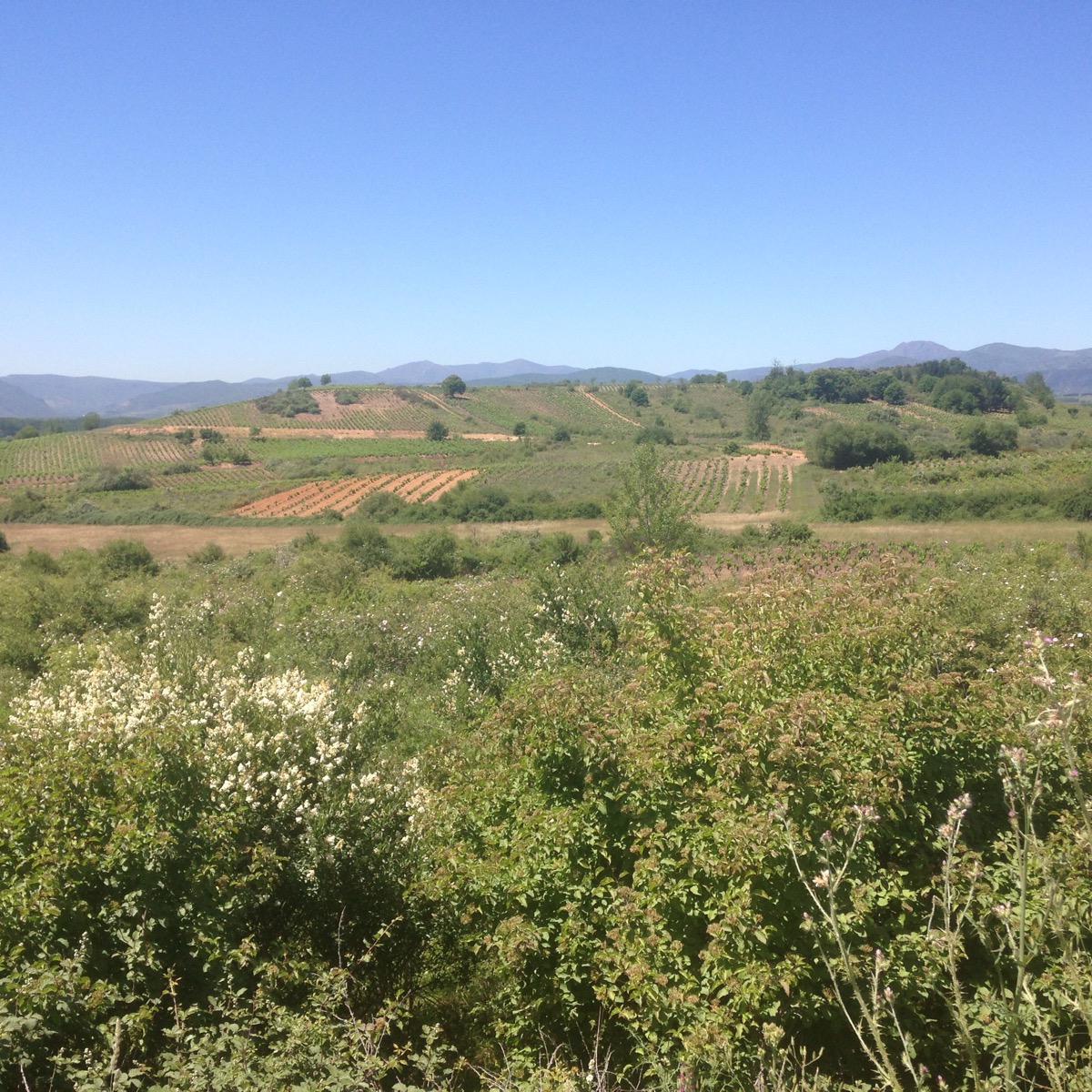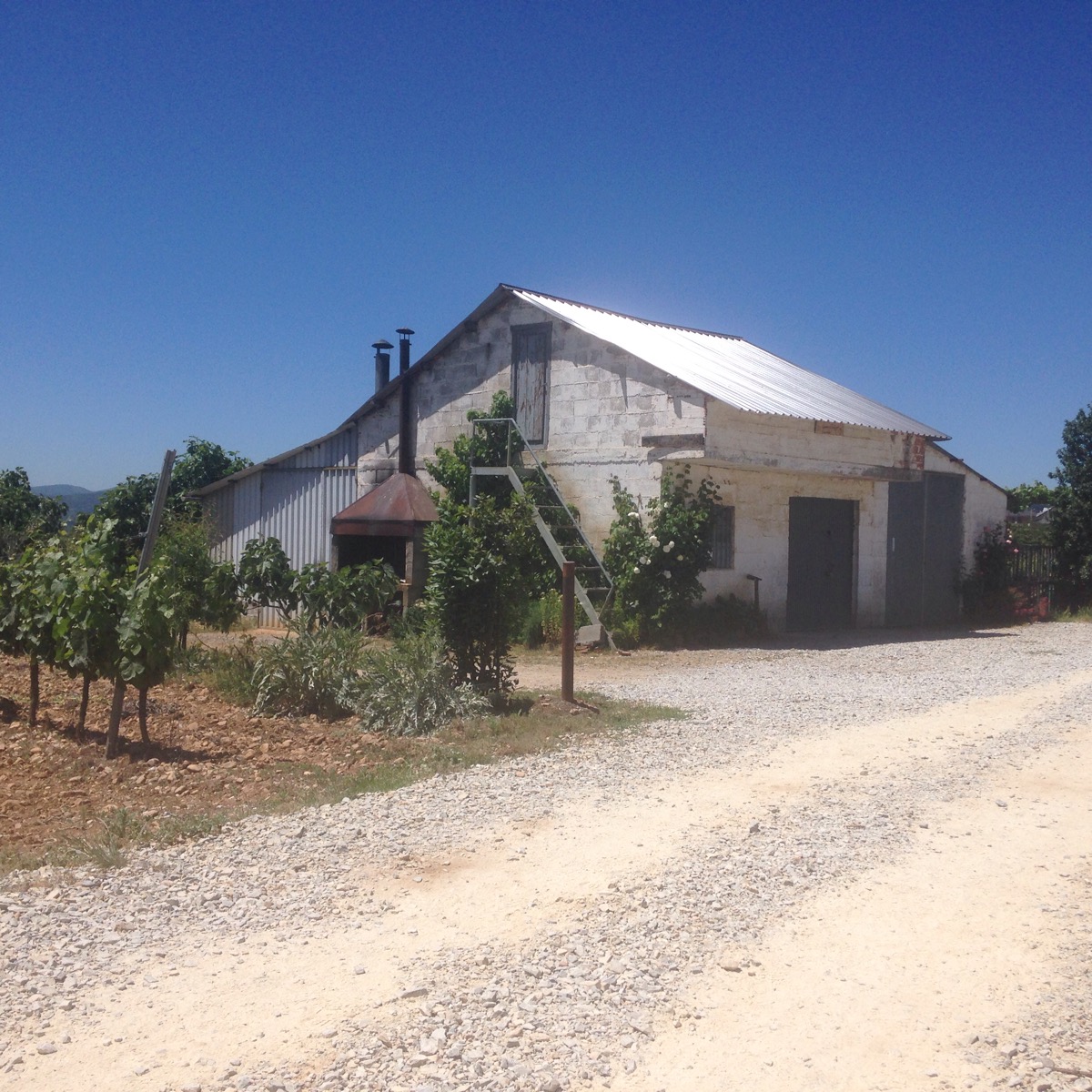 There are almost always storks at the top of church towers in Spain so we think they built this extra tower nearby for the storks to build their nest on instead: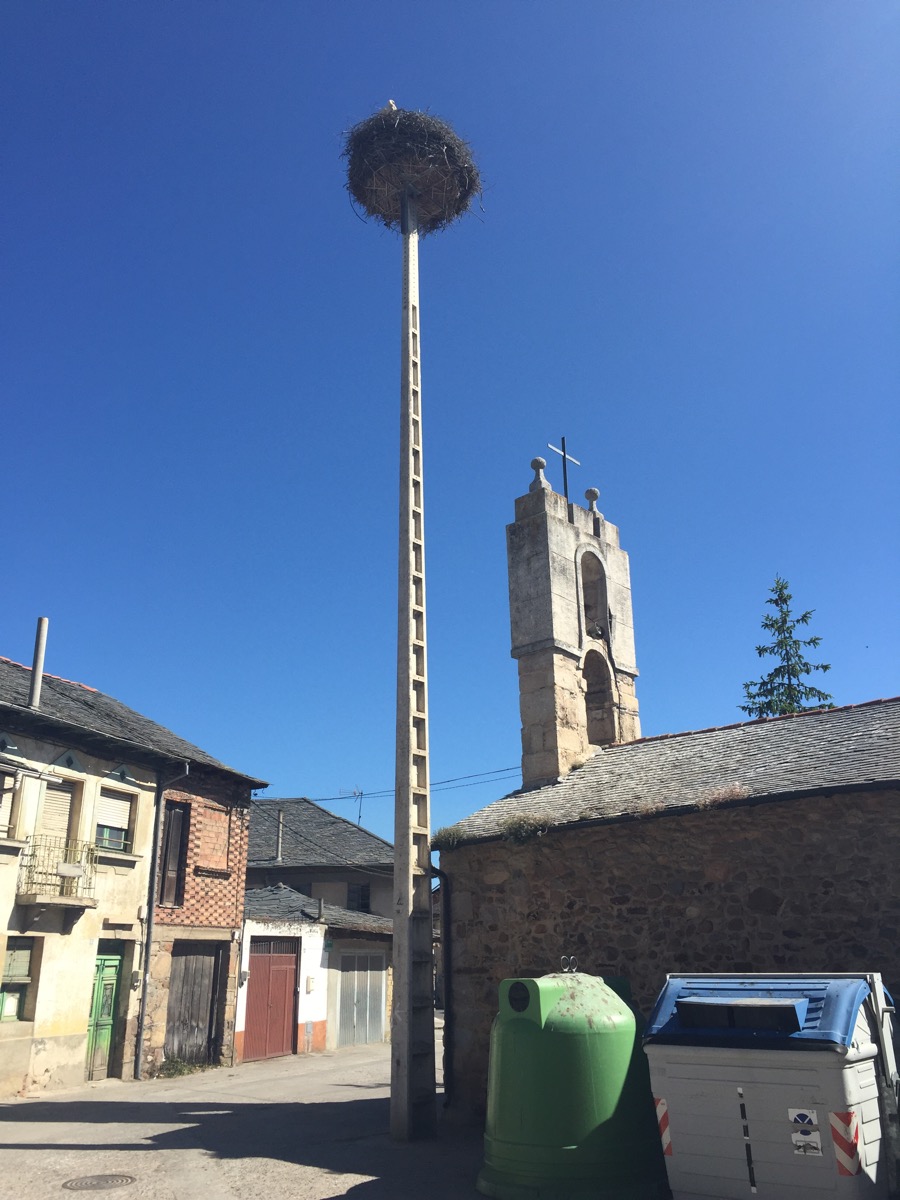 Fountain with clean, cold water. Safe for drinking, and good for washing hot, tired feet: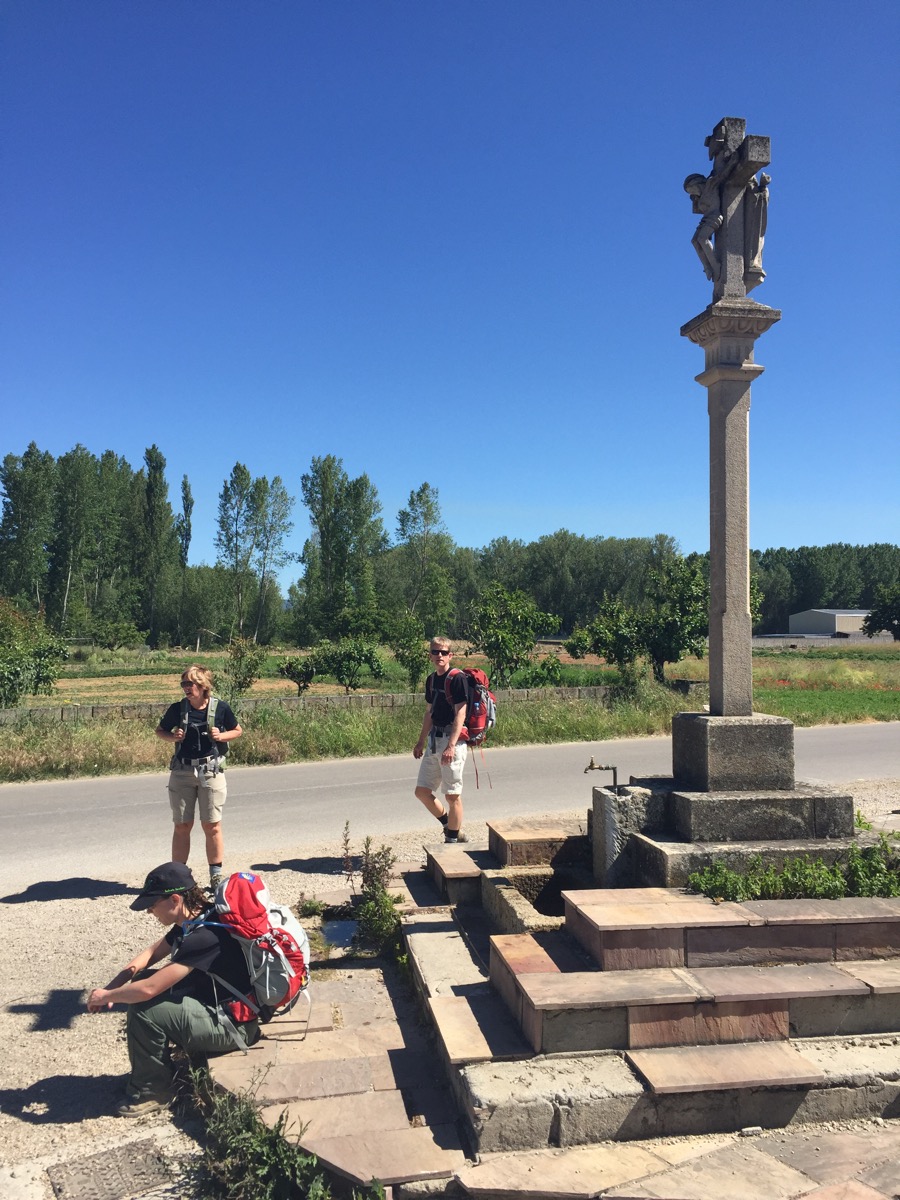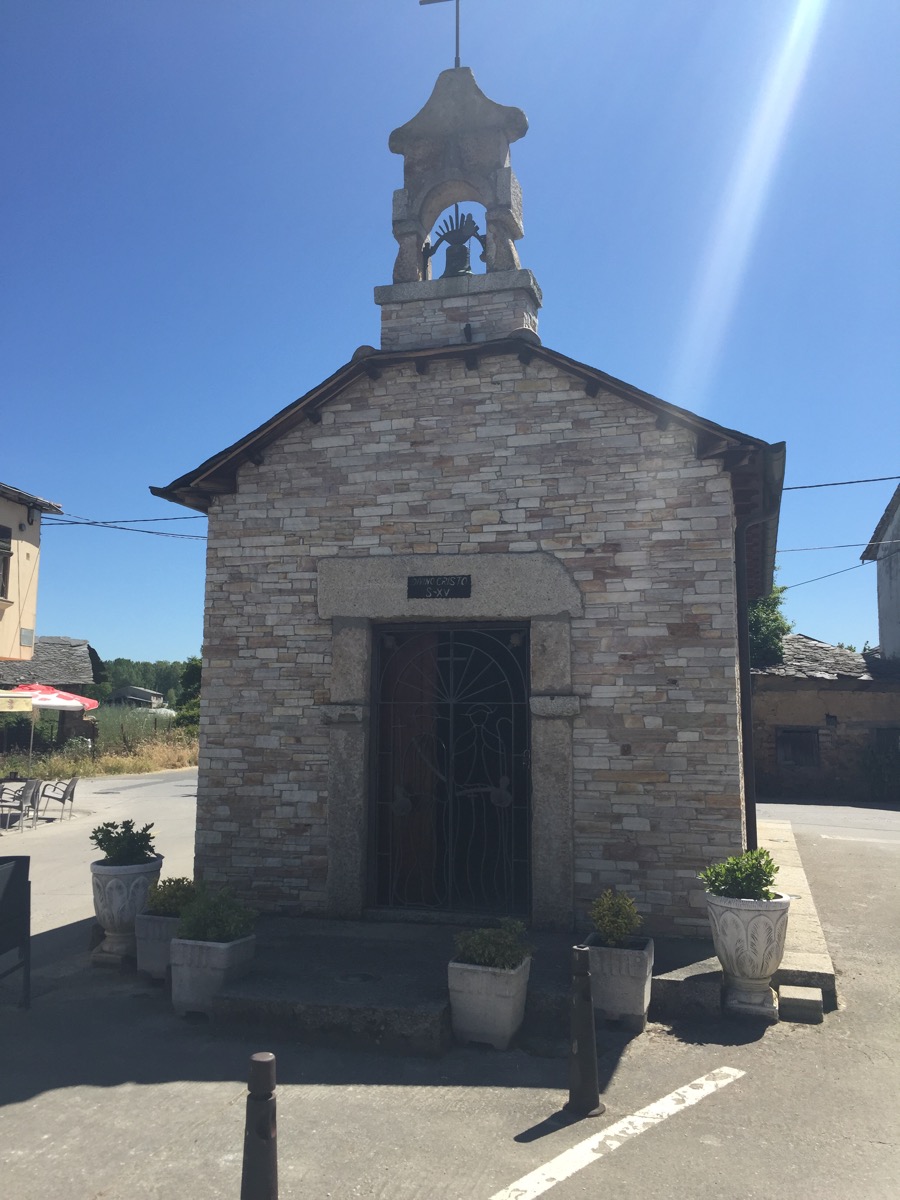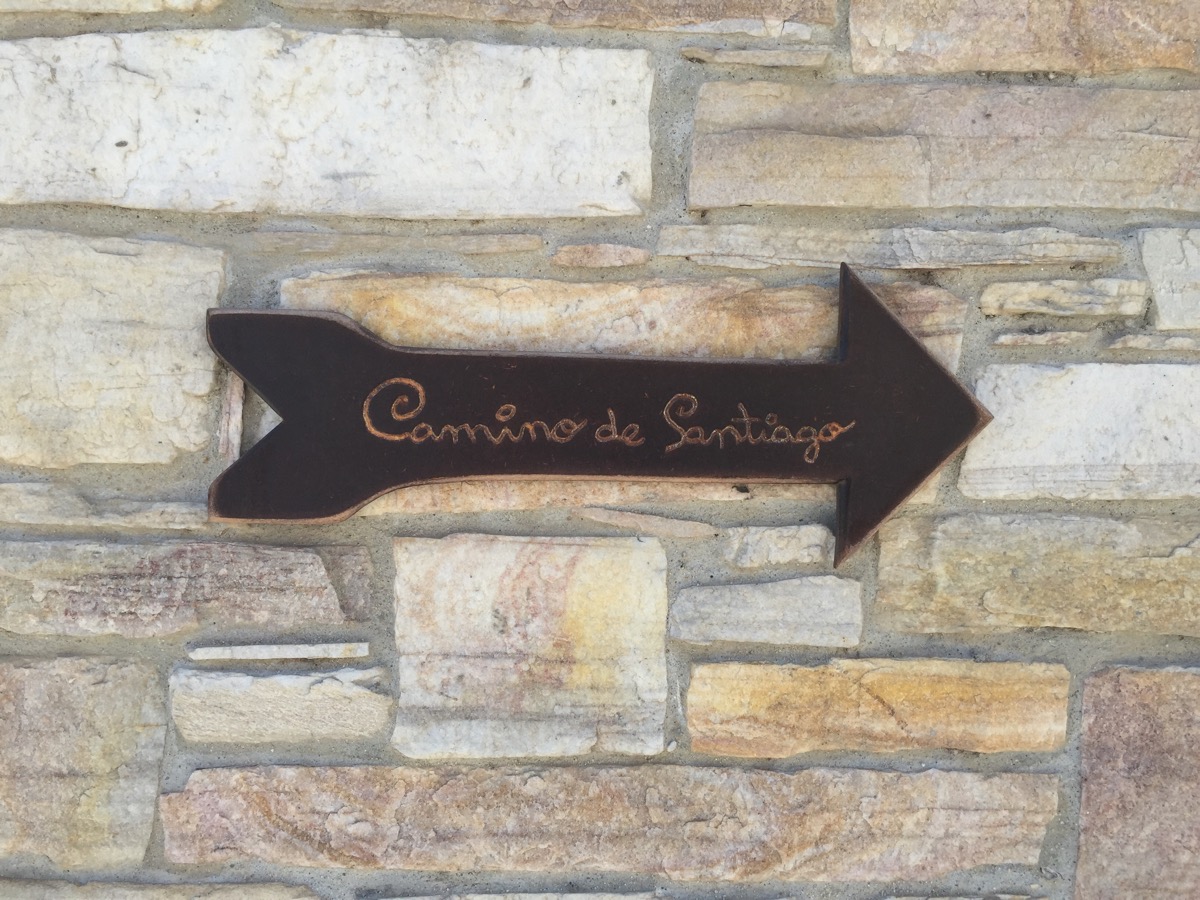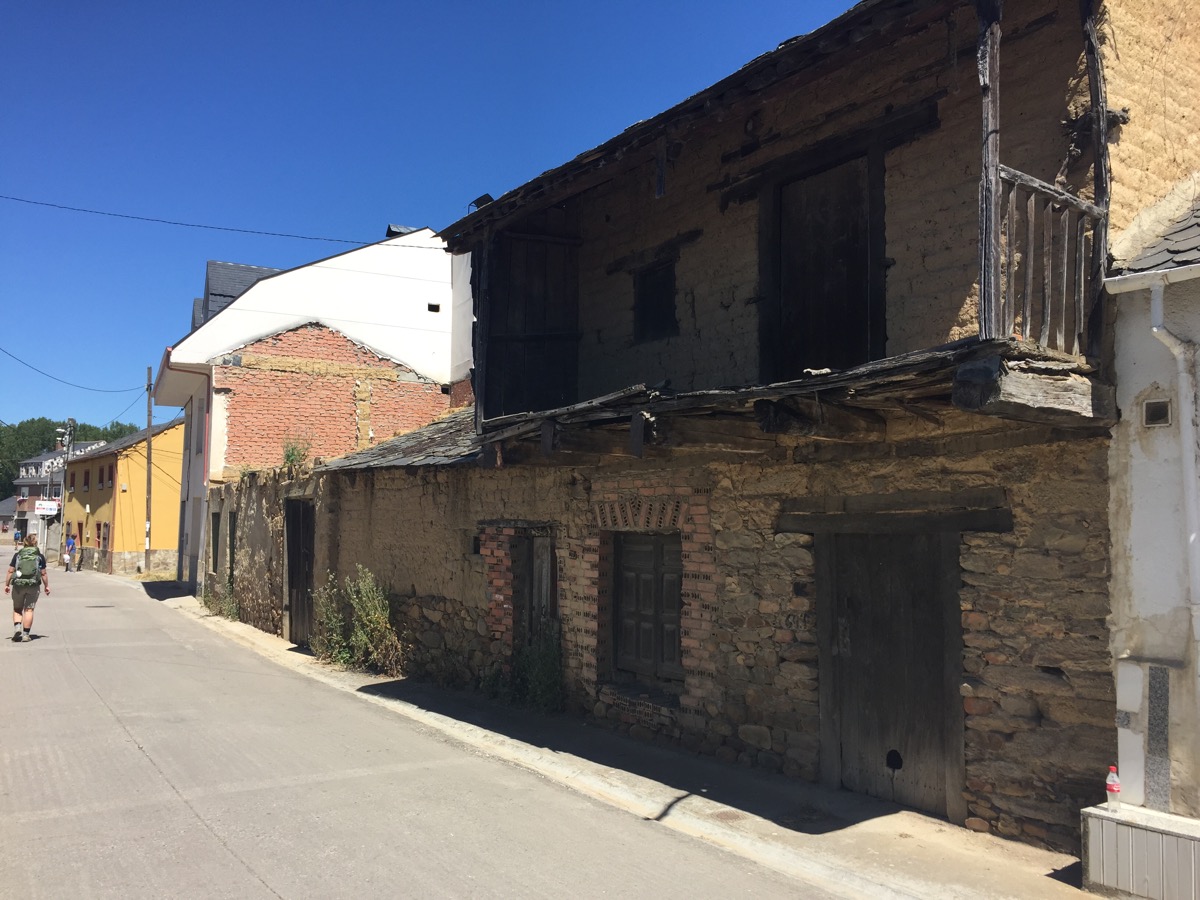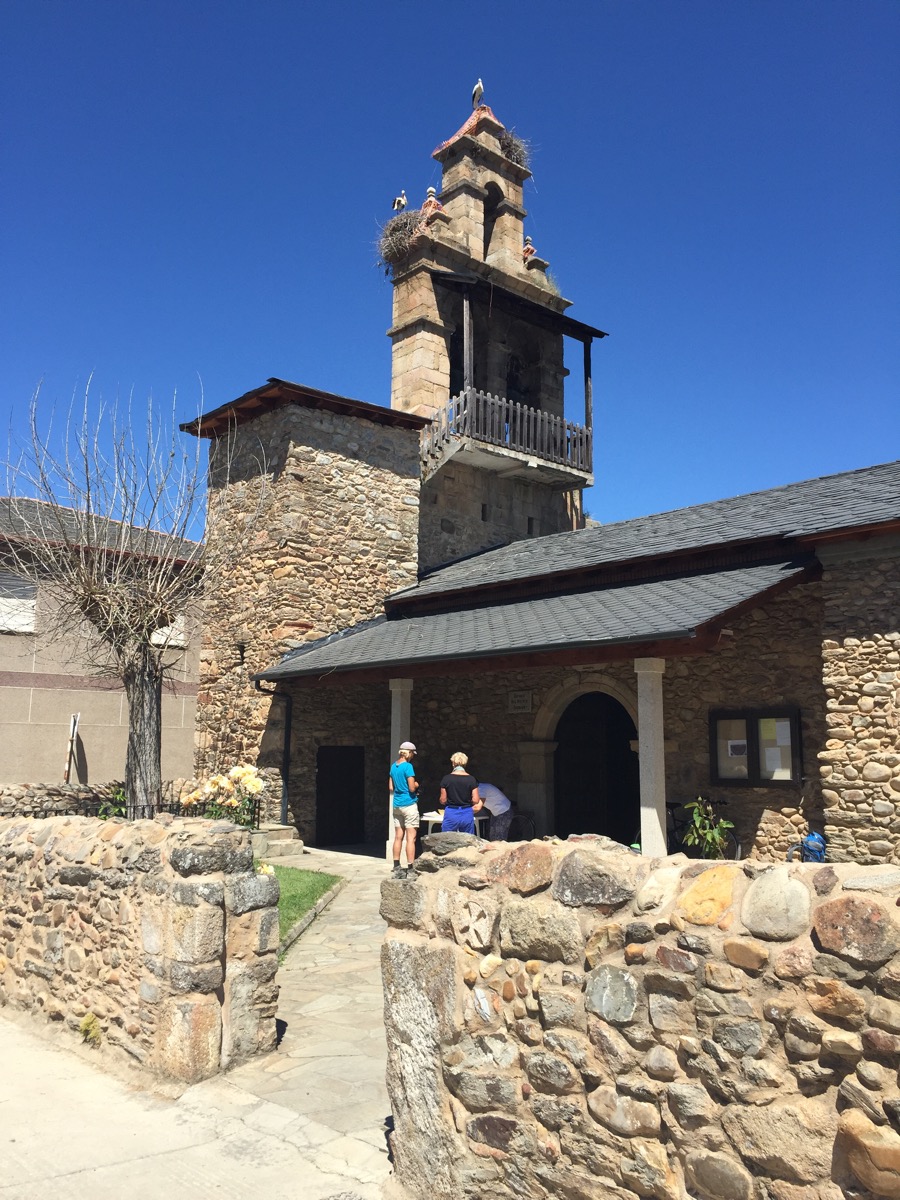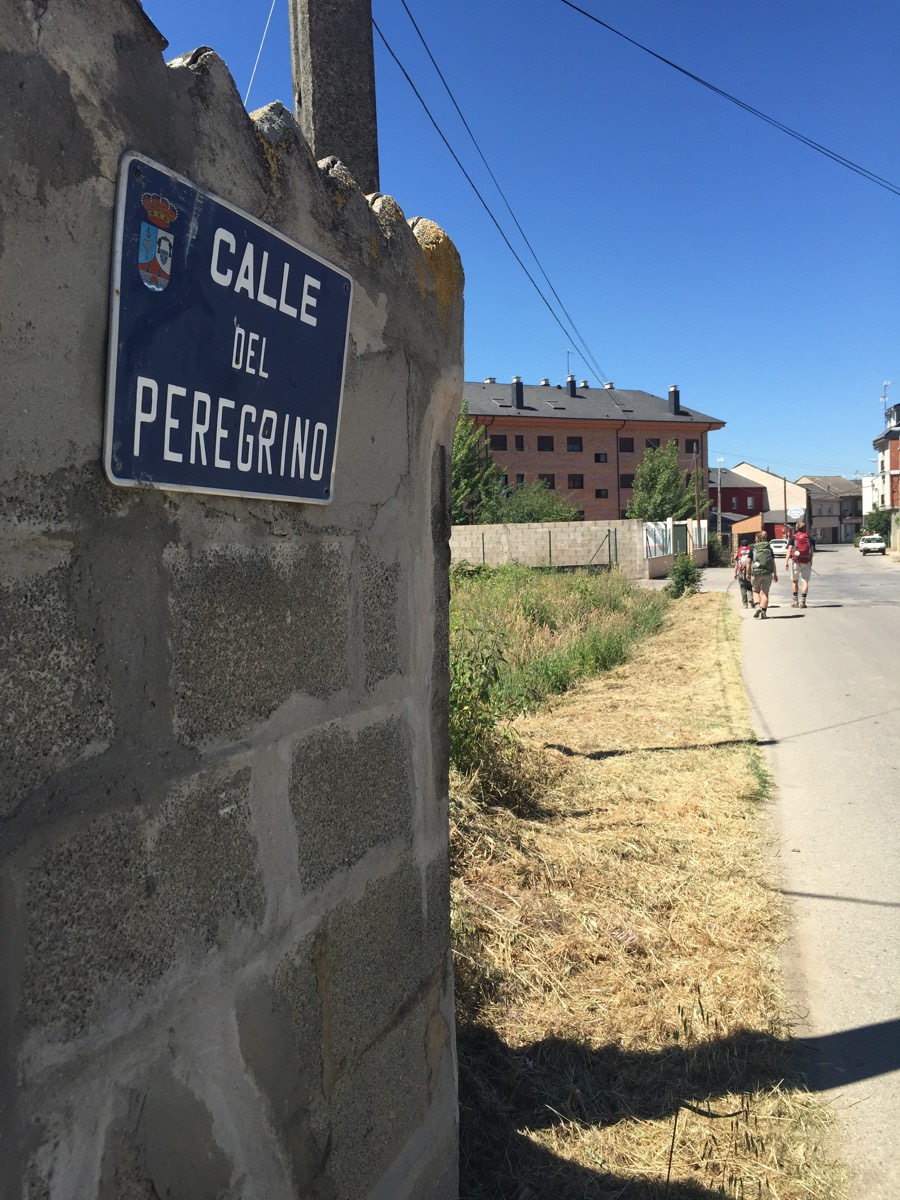 Another safe drinking fountain: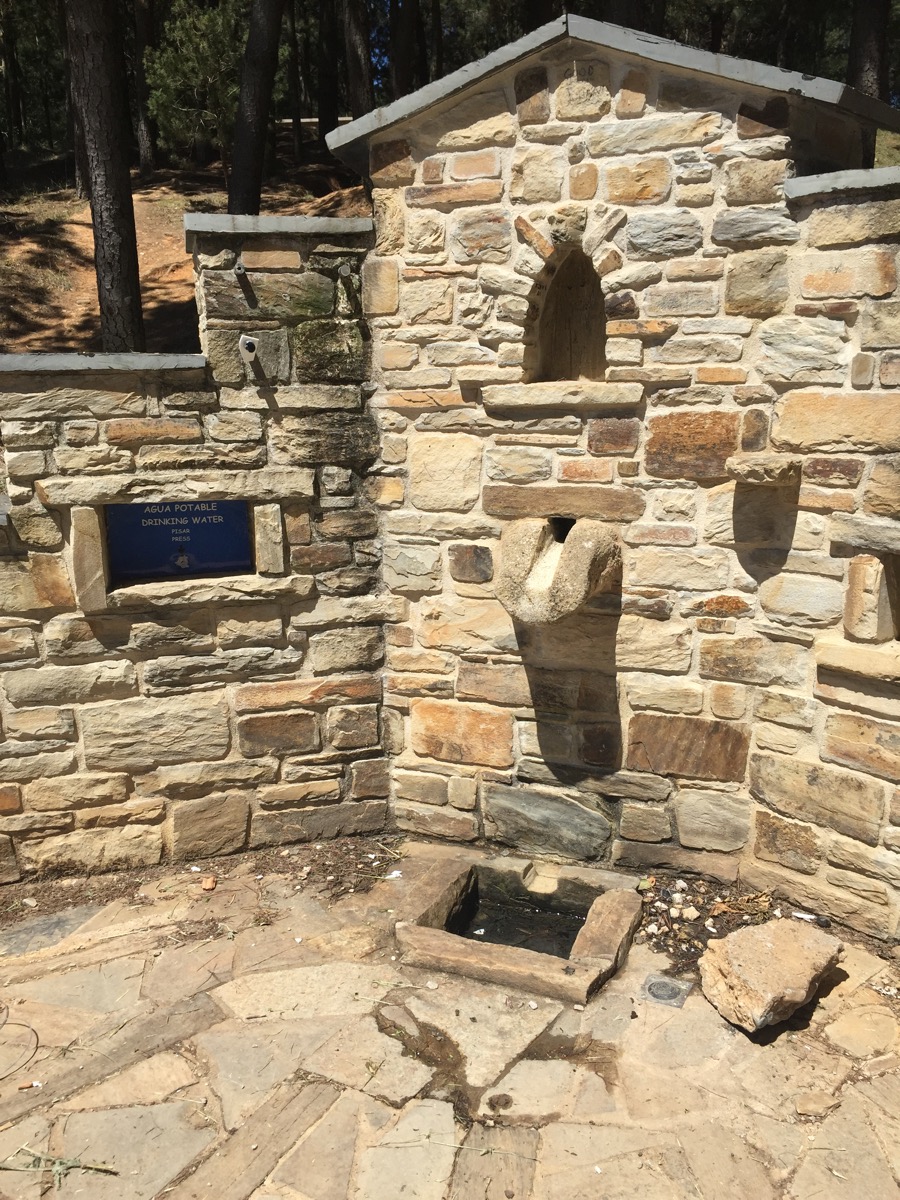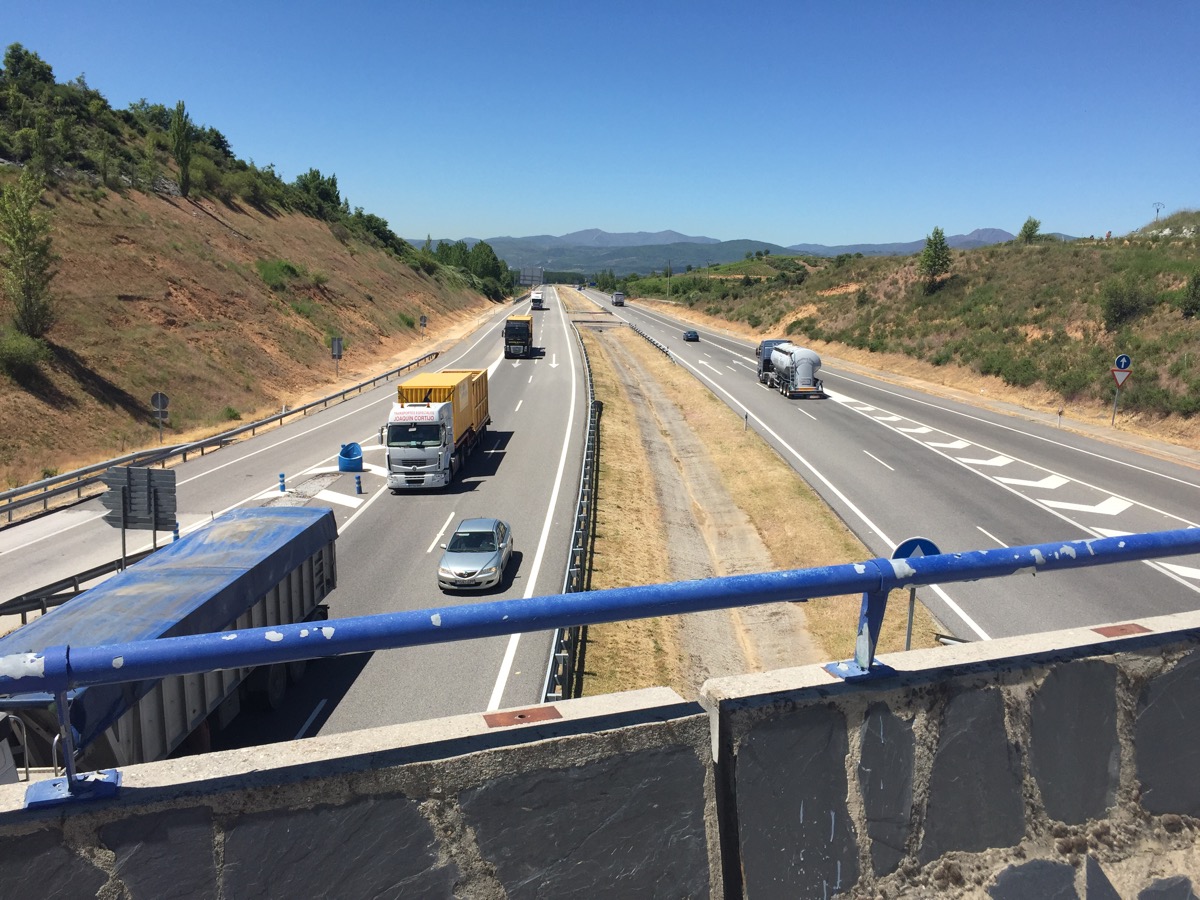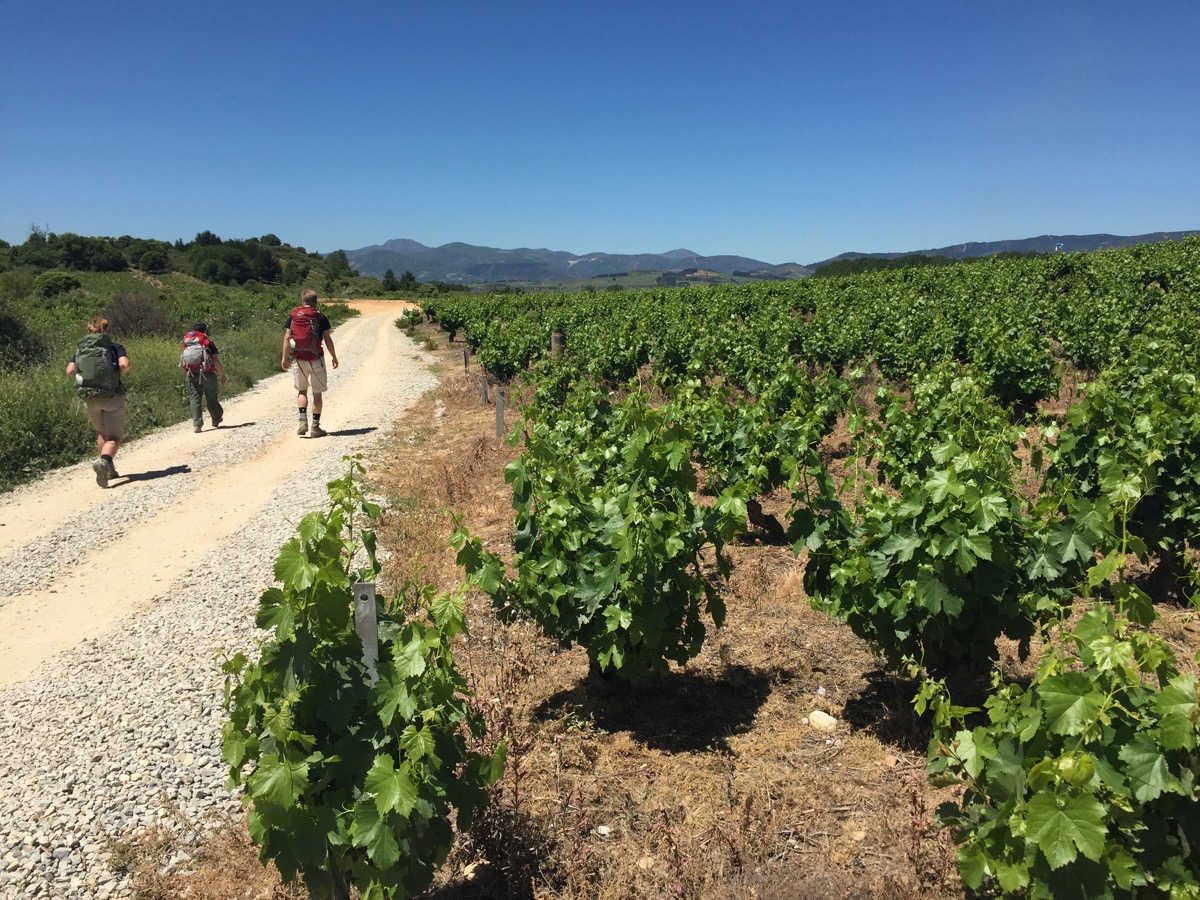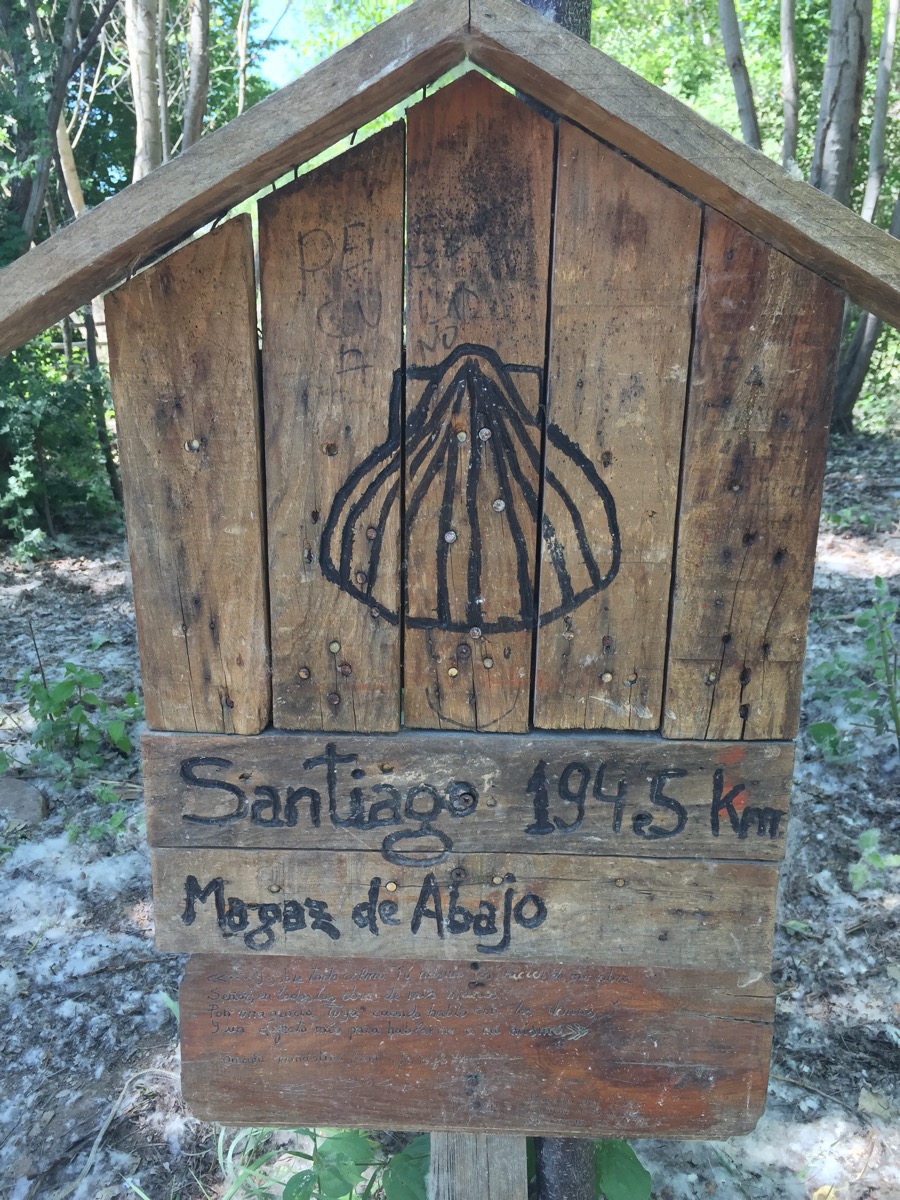 Kathey bought earrings in the shape of Camino shells from a guy selling his homemade jewelry in the middle of the forest, and Lisa got a bracelet as well.
Apparently there's always time for shopping, even on the Camino. :-)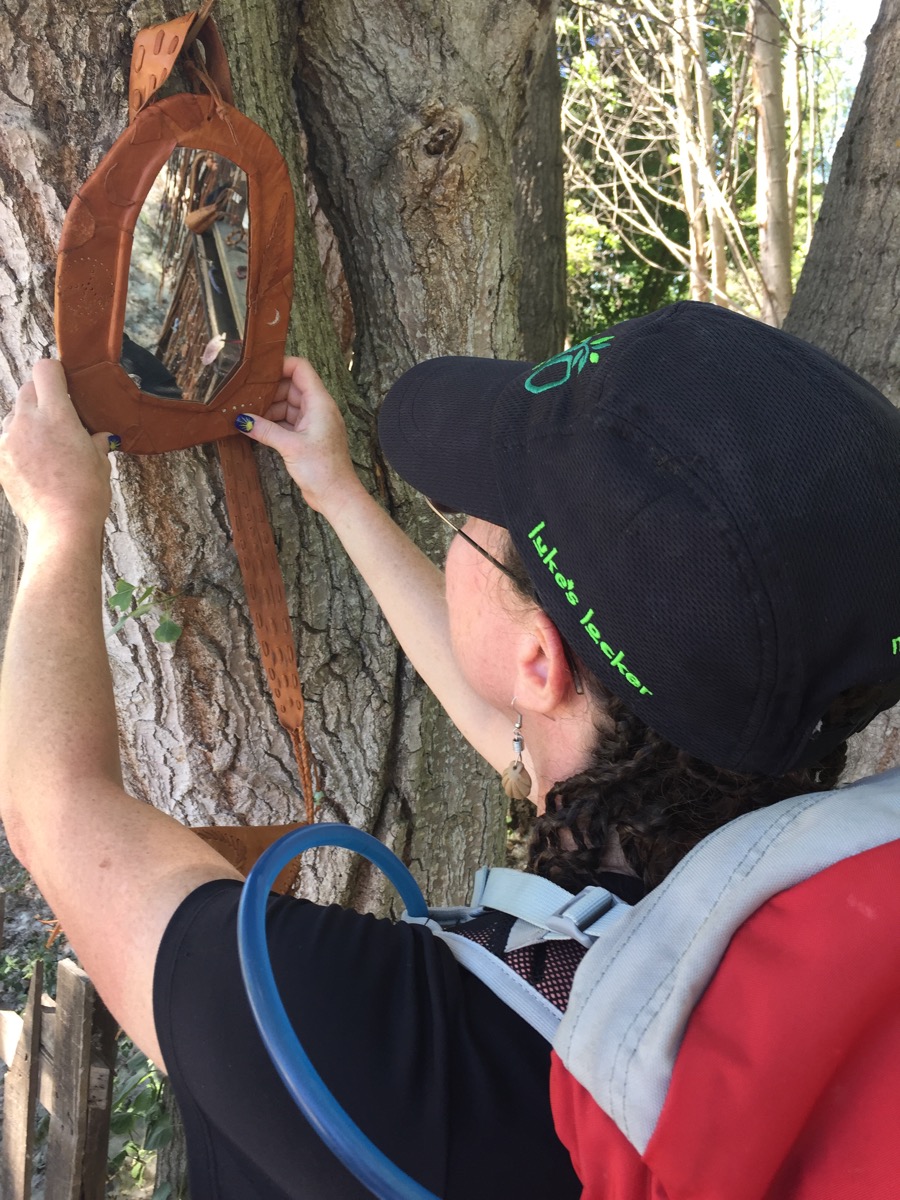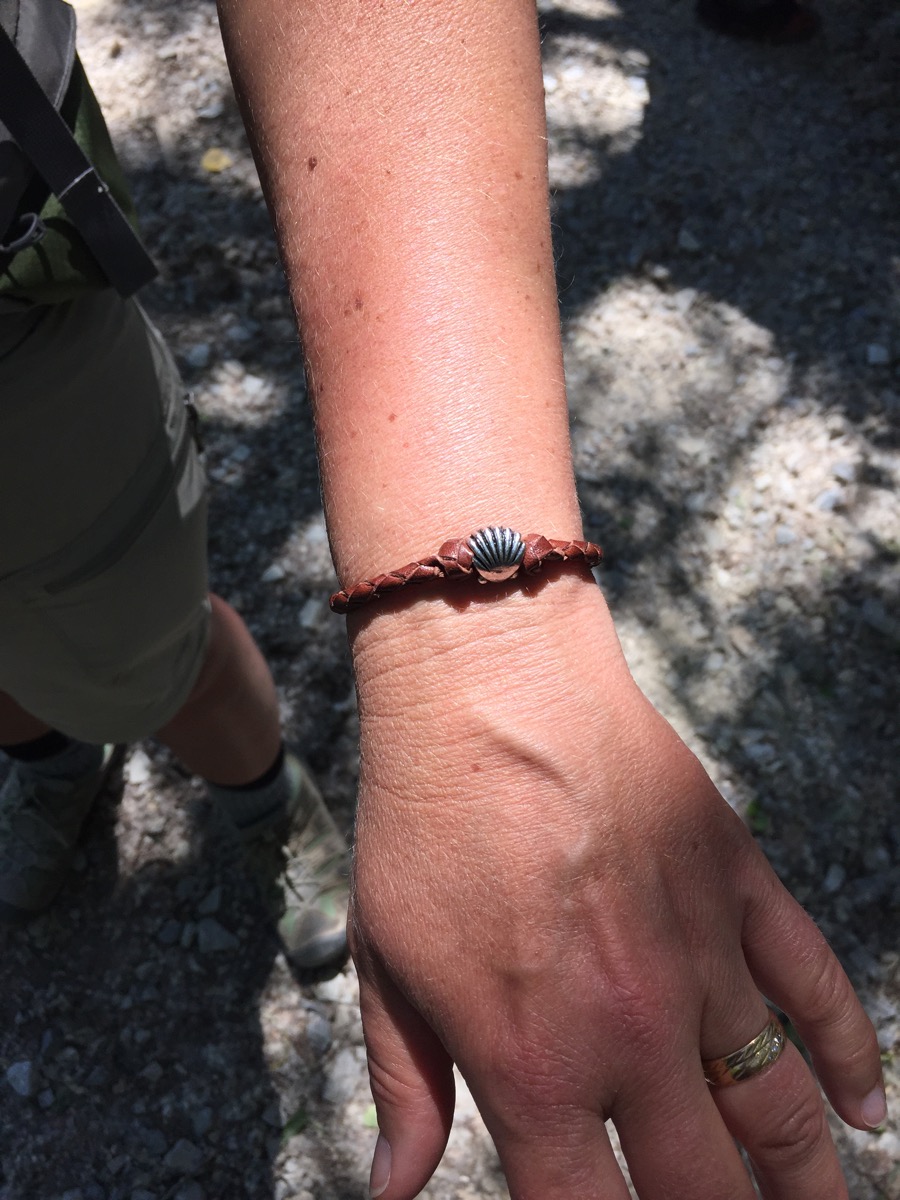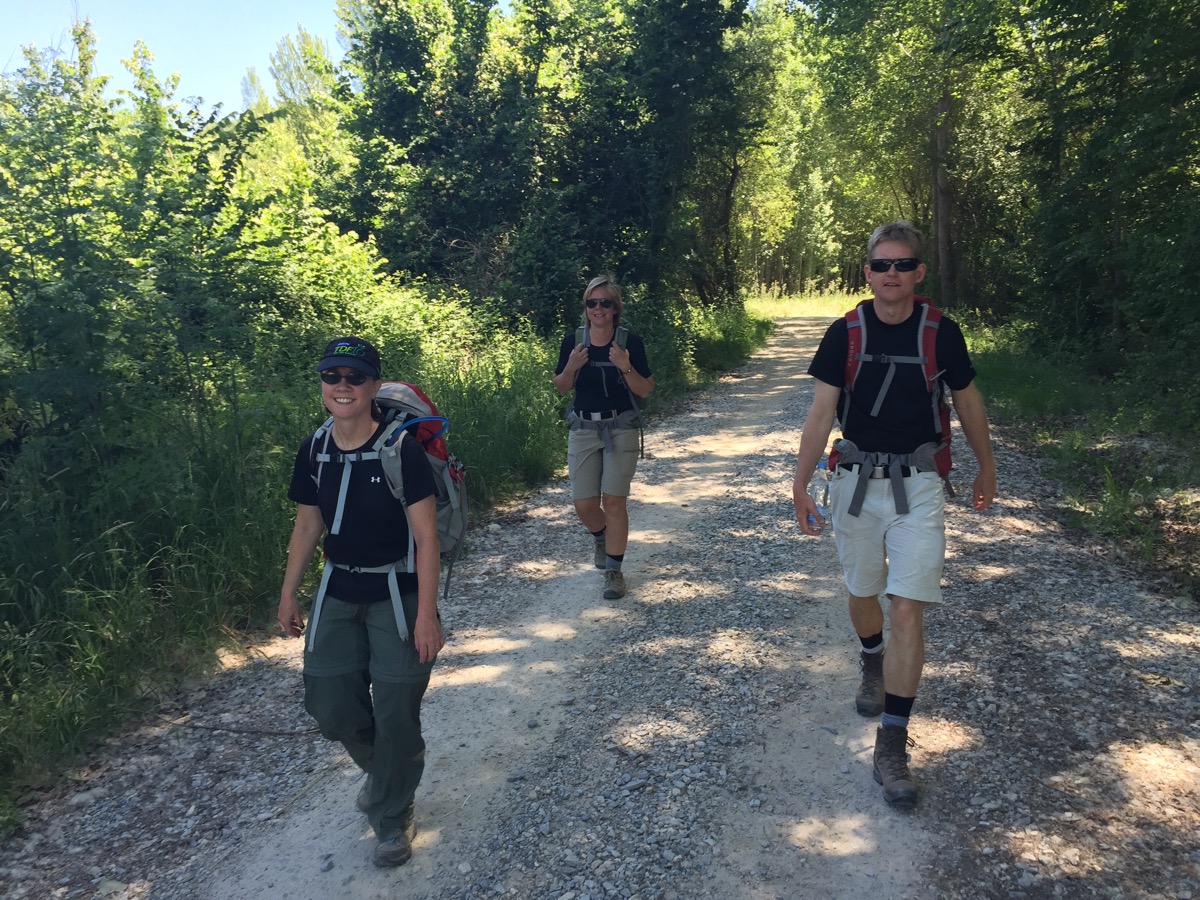 After we get checked in to an albergue, the first two orders of business are showering and washing the clothes we wore that day. It doesn't take long for clothes to dry in this sun.