Today we walked 12.3 miles (19.8 km) in 6 hours and 45 minutes, including breaks and lunch.
Sunshine!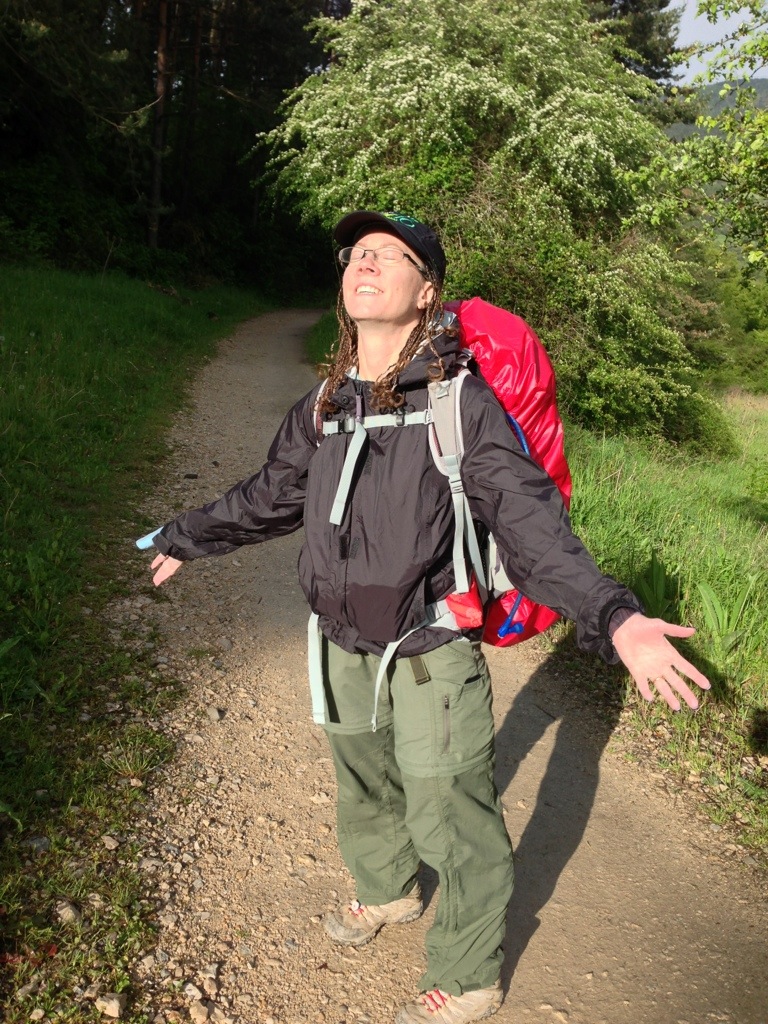 We finally got a break from the rain and mud today! We walked from Akerreta, through Pamplona, to Cizur Menor.
Starting off the day in Akerreta, we had sunshine and still a few light showers and mud to deal with, but it soon got better.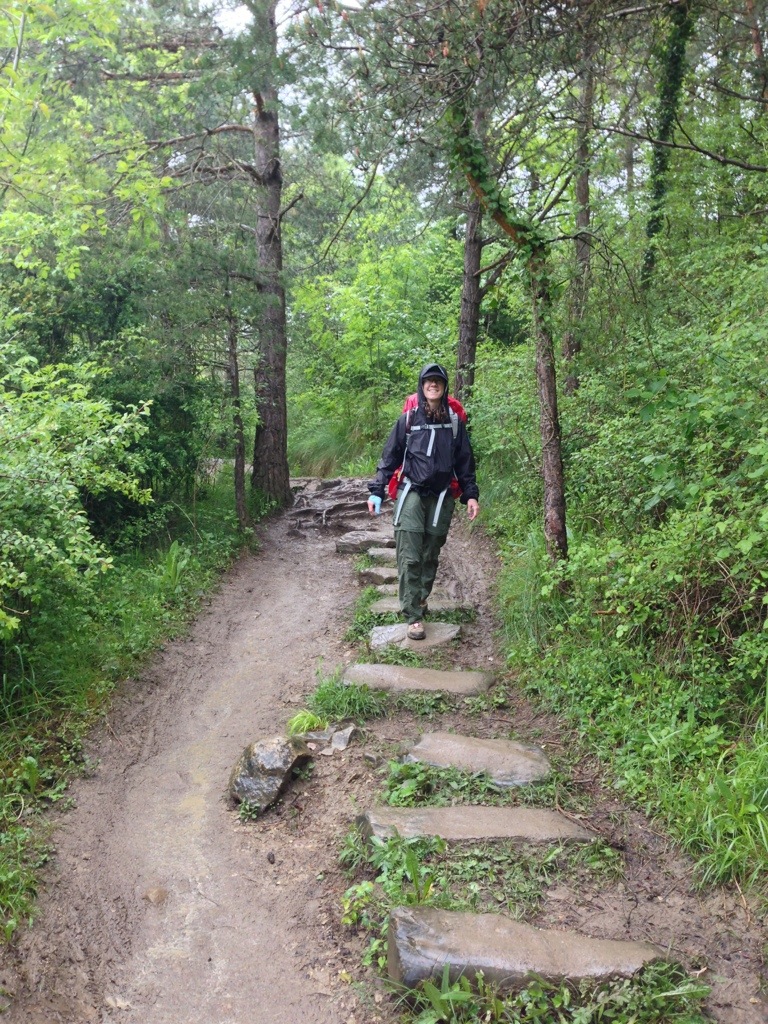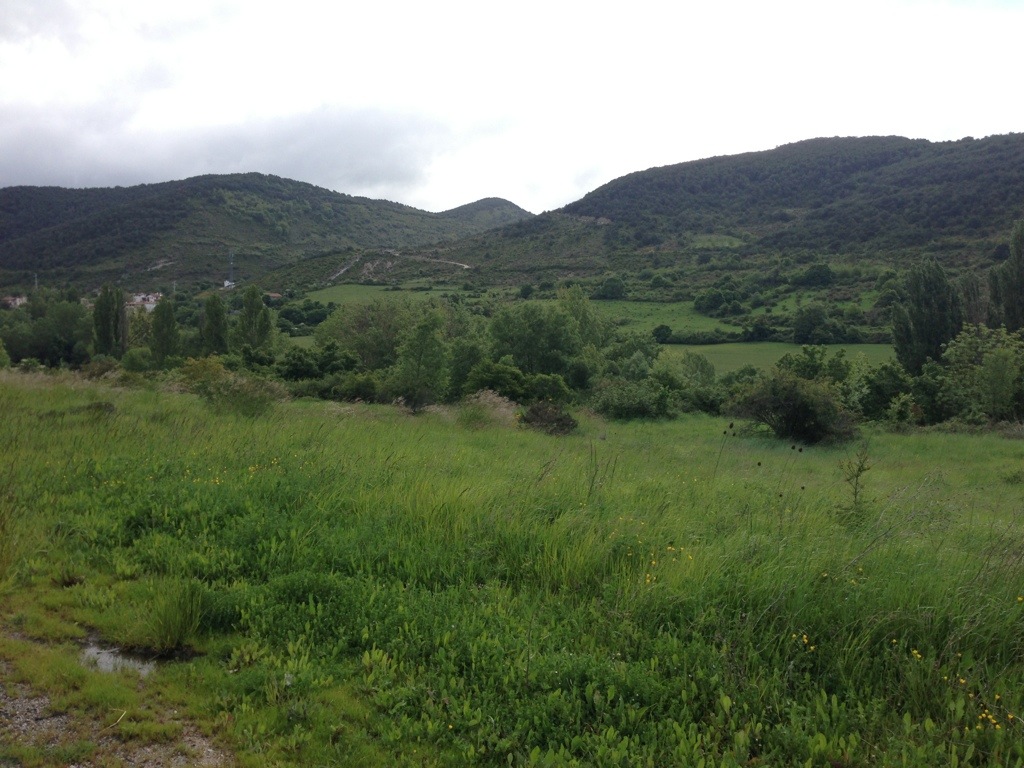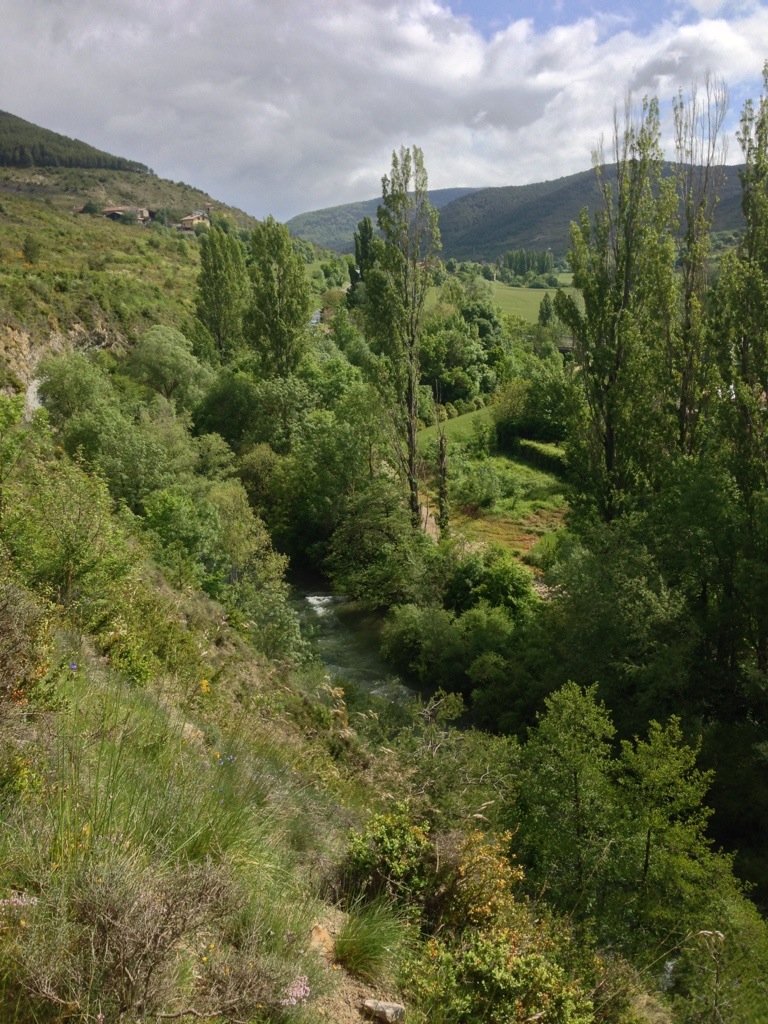 Coming into the suburbs of Pamplona, it was a bit strange to be walking through so much "civilization" again.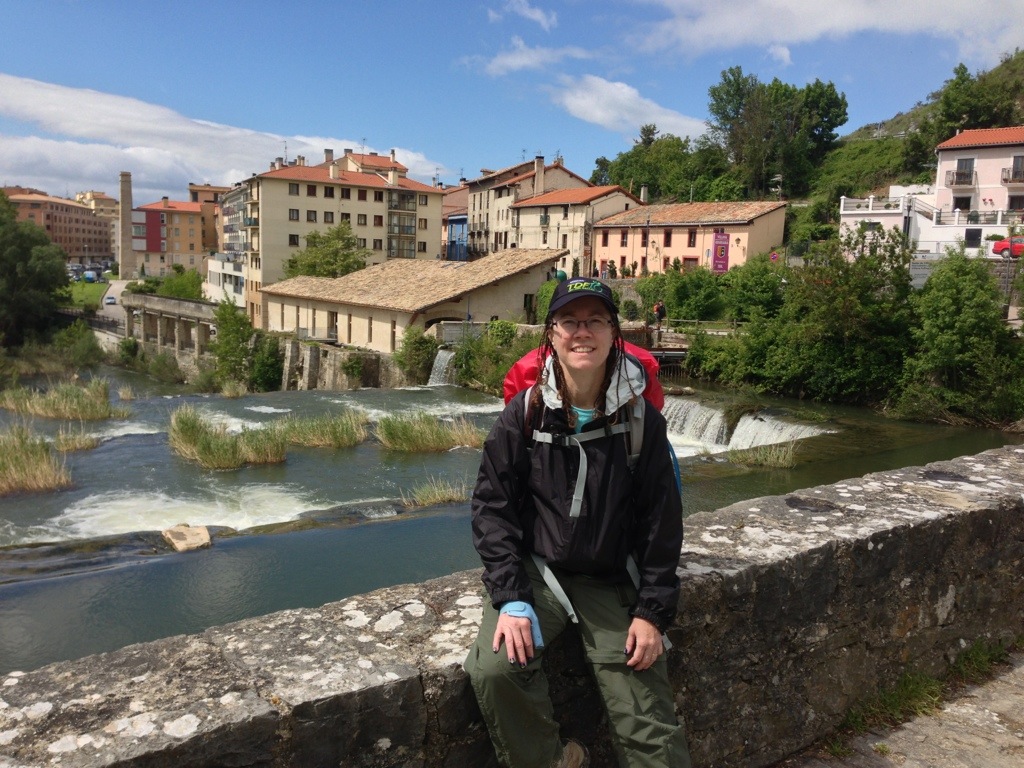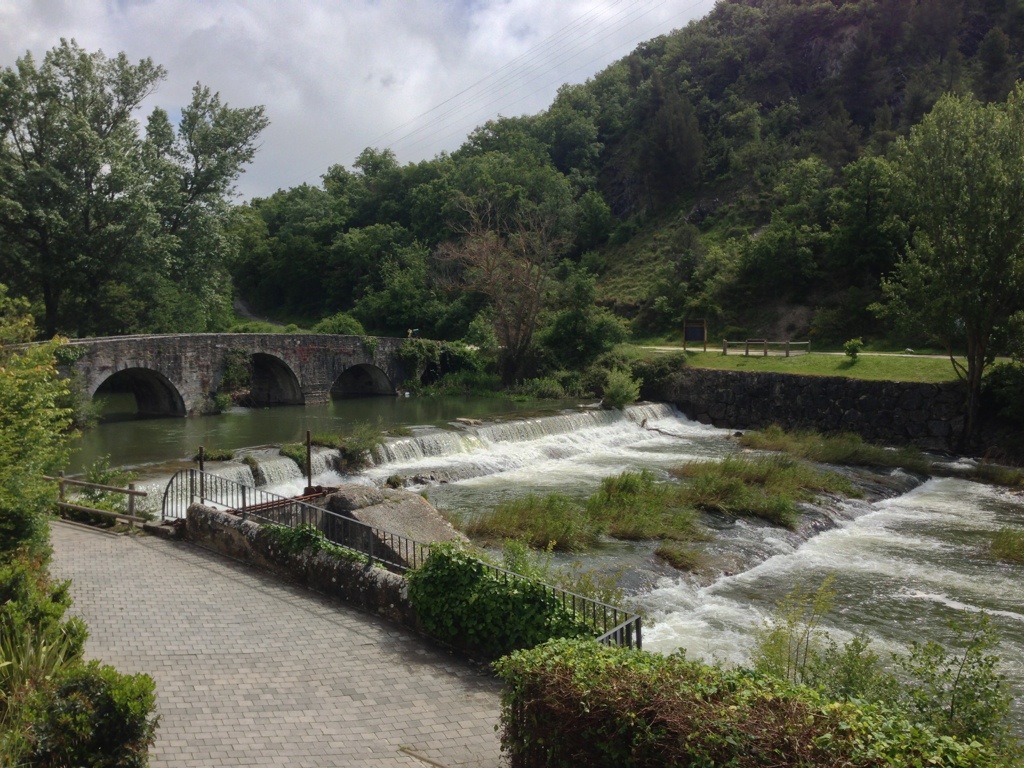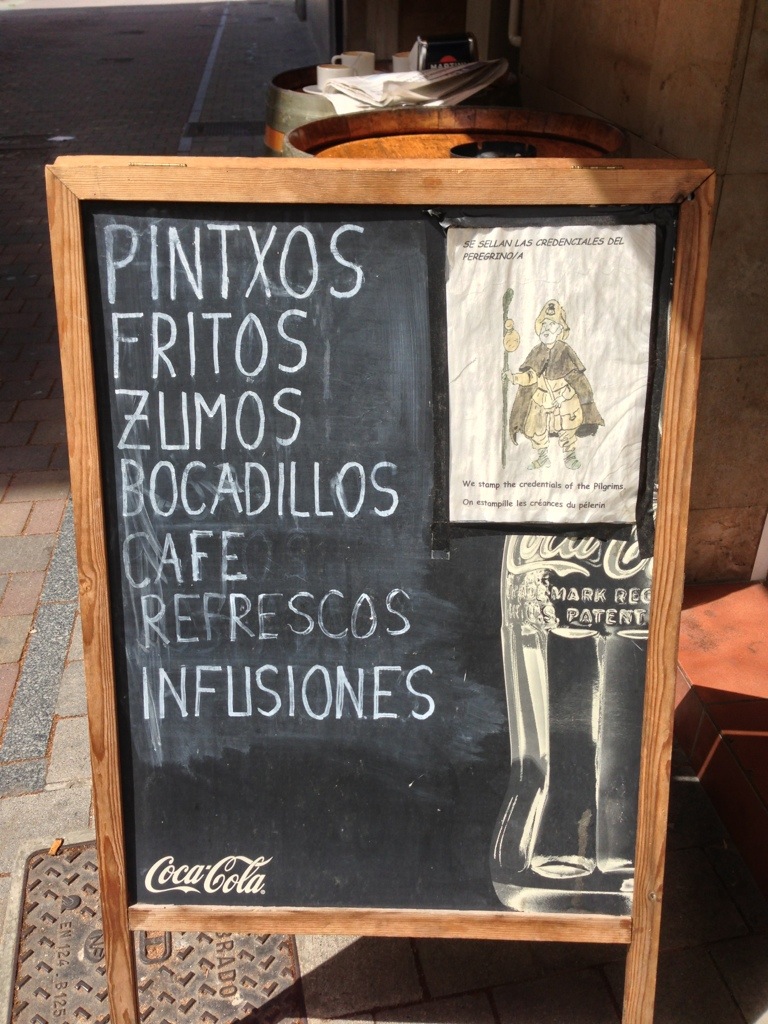 The Running of the Bulls isn't until July, so we settled for a picture in front of the statue. :-)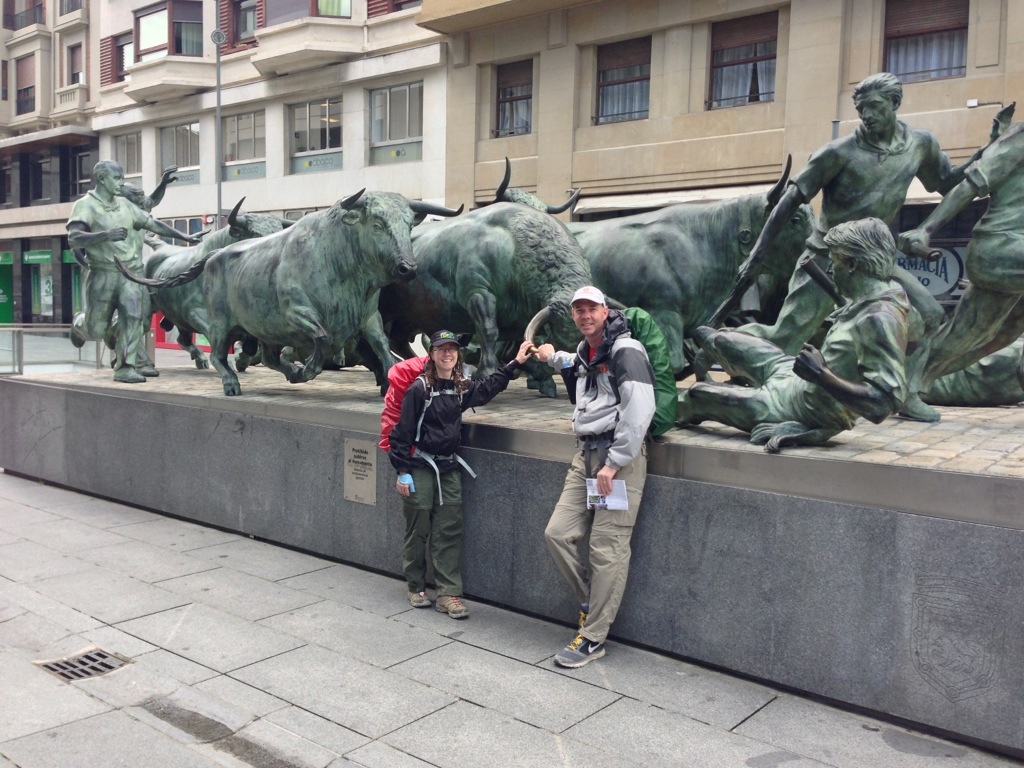 Pamplona had these metal Camino markers along the route through the city.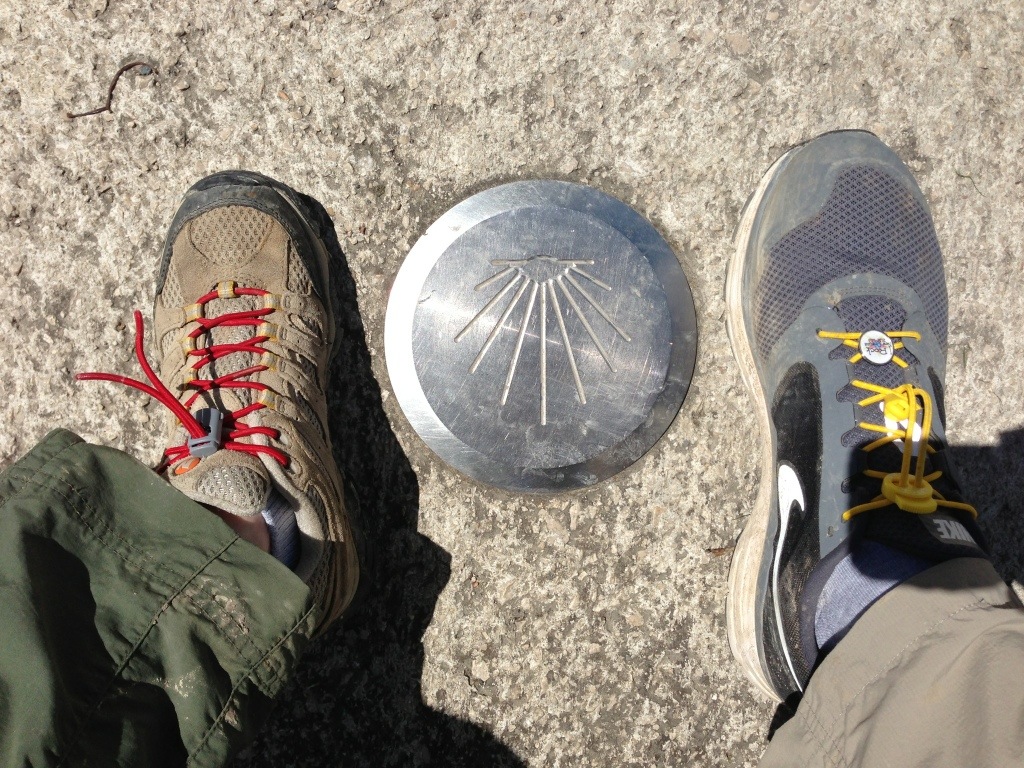 After lunch in Pamplona, we were off again, headed to the next small town, Cizur Menor, about 3 miles (5 km) further on.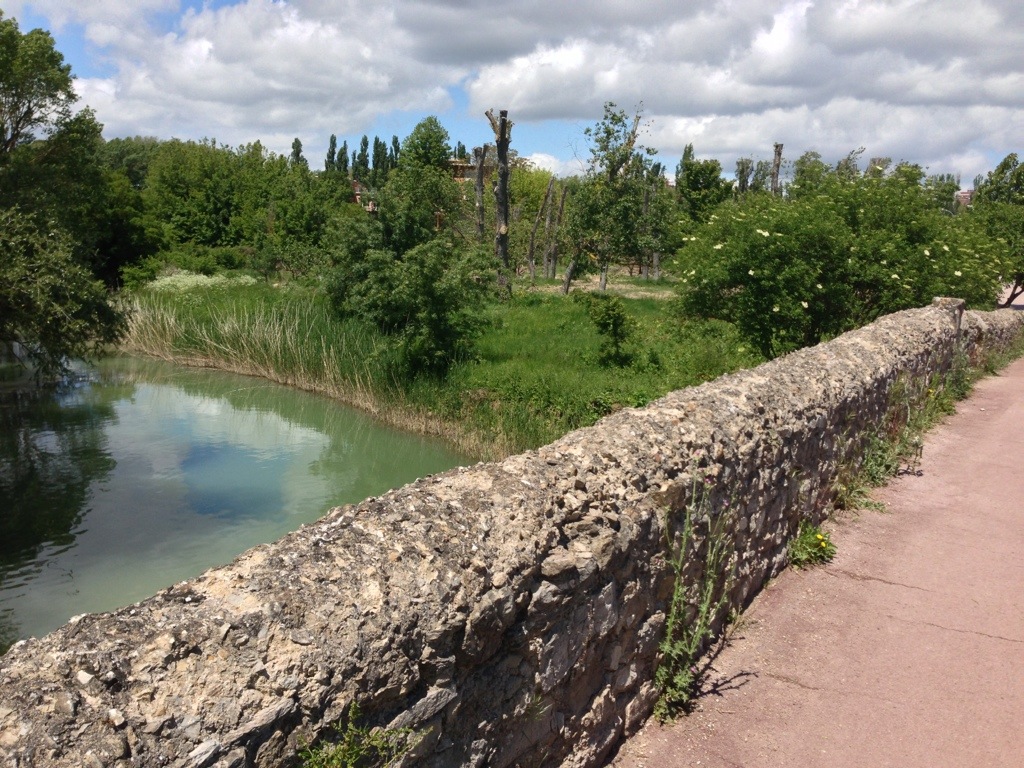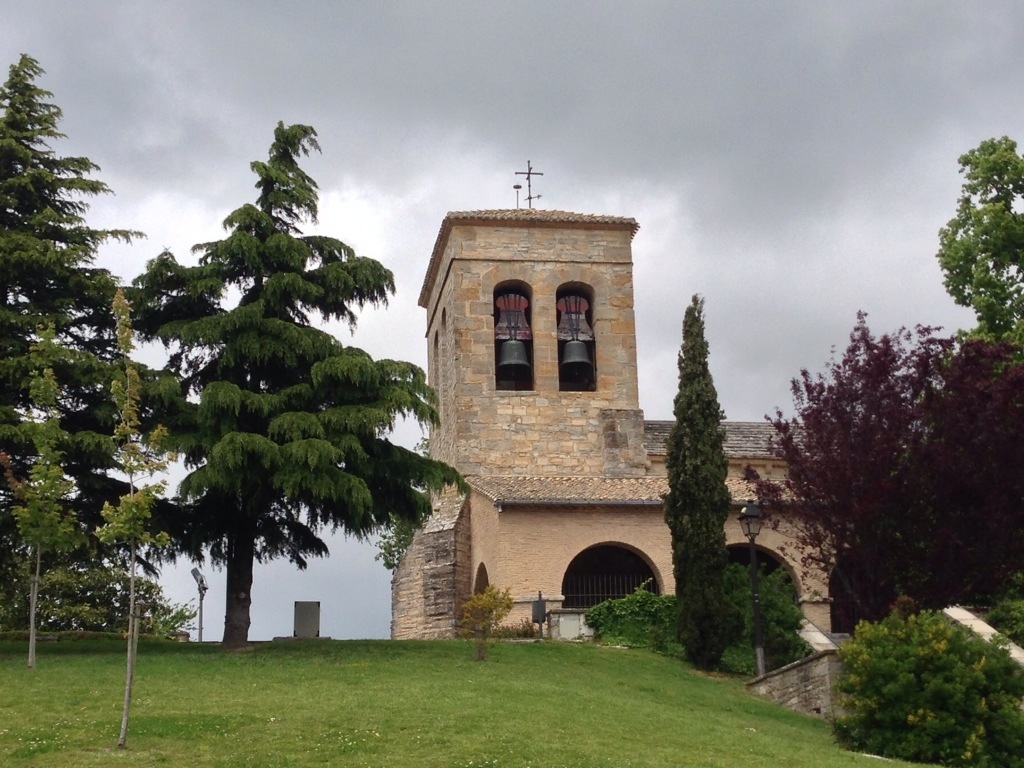 Our albergue, the Mirabel Roncal, named after the woman who owns it. Apparently she looks after the feet of pilgrims with blisters, but luckily we're doing fine. We haven't had a single blister all the way back to the beginning of our training in January. :-)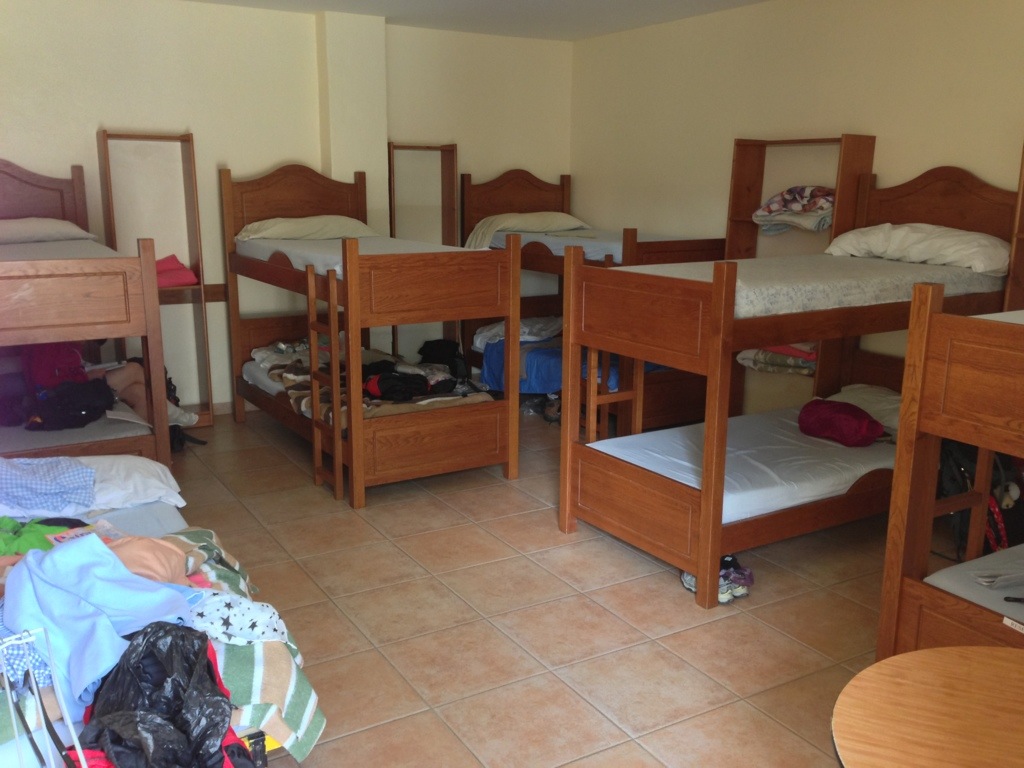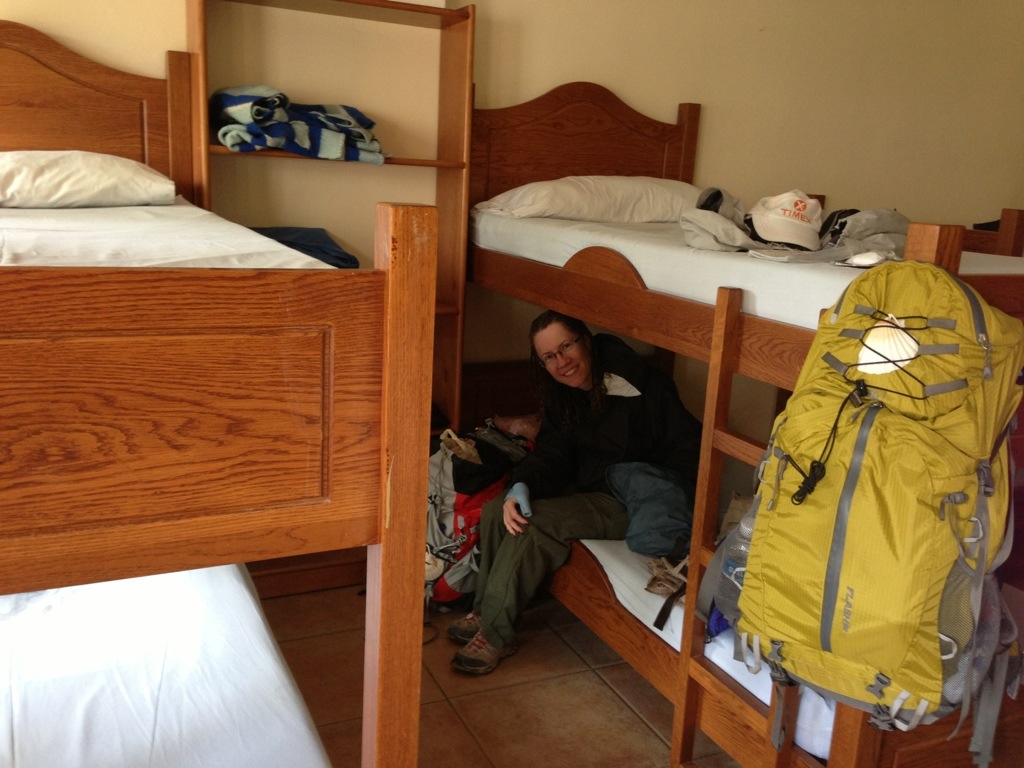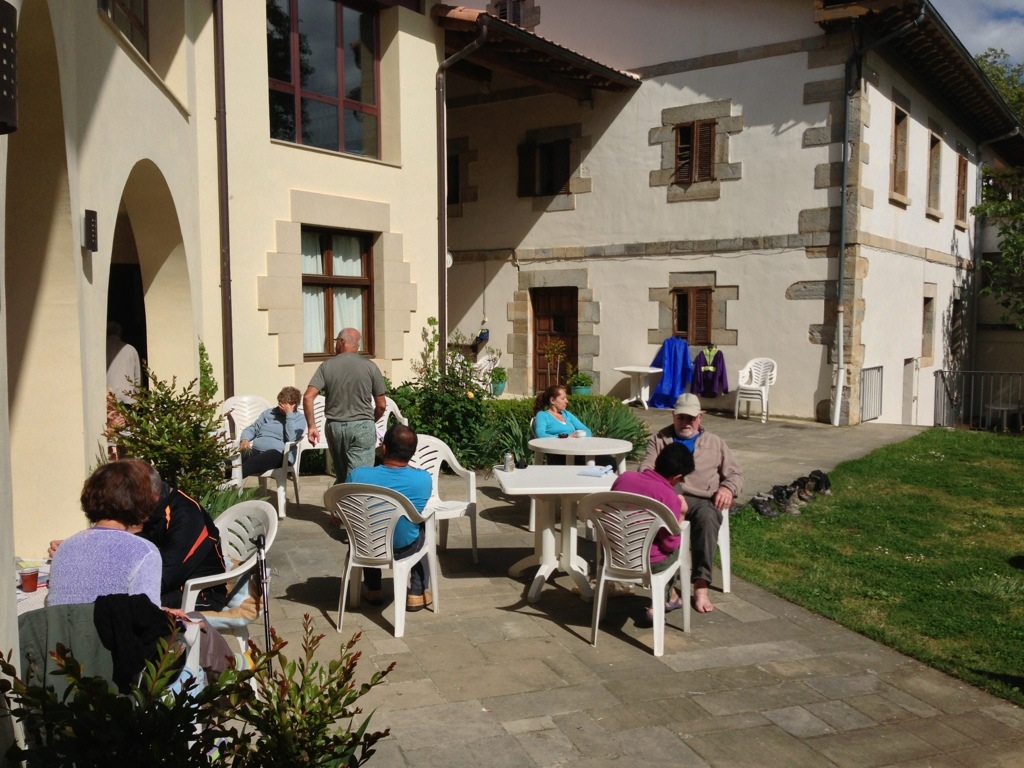 I would write more, but I'm worn out for today. Maybe I'll be more talkative tomorrow. Enjoy the pictures. :-)
-Russell
Kathey here, with a few words to say for a change. :-) I realized today how ironic it was that before we left Dallas I had a panic attack about the possibility of having to stay overnight in a small town with limited food options because we couldn't walk the vast distances each day between major towns. Then today I insisted we walk 3 extra miles past Pamplona to get to a small town. I've found that the small towns have everything I need and are so much friendlier and hospitable. At home, I'm a self-proclaimed "city girl" but out here I love the peaceful, rural way of life. Walking the Camino is a powerful experience even after just a few days.