Today we walked 18 miles (28.9 km) in 9 hours with breaks.
Today was our longest day of the Camino. I'm exhausted.
The elevation for this third section of the Camino is a bit like the first section two years ago. The ground is never flat for very long before it goes up or down again. So we spent the day in and out of the forests on dirt paths going up and down the hills. It was quite cool all morning, but the sun finally came out and things got hot again by the afternoon. We pushed on past our originally planned destination of Ribadiso and finally made it to the town of Arzúa just before four o'clock. That's normally quite late for an arrival time, but we had a reservation so we weren't worried.
Kathey's knee was about the same today. It hurts when she walks downhill but she flies past all of us on the uphill sections with no problems. She discovered that the downhills don't hurt if she walks them facing backwards so we take turns holding her hand on the steeper hills and she cruises down backwards, facing back up the hill. She gets some odd looks from other pilgrims but we're just glad she has a way of doing it that's pain-free. I've heard of people "doing the Camino backwards" but I don't think this is exactly what they meant. ;-)
T-minus 2 days and counting!
Here are a few more photos from yesterday followed by the photos for today.
Sharing our favorite snack, the napolitana, a chocolate-filled pastry: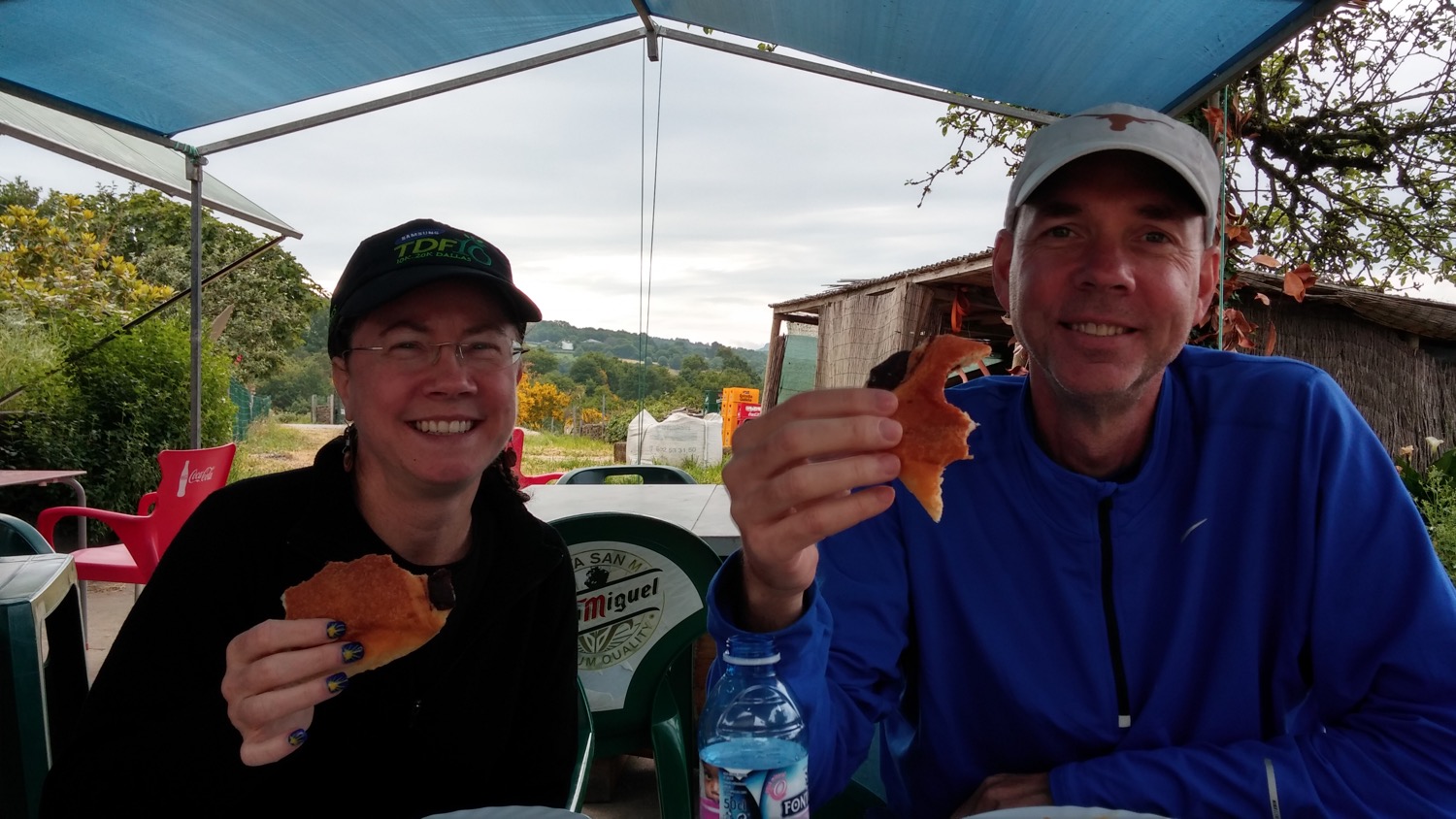 Serious planning session with guide books and calculators: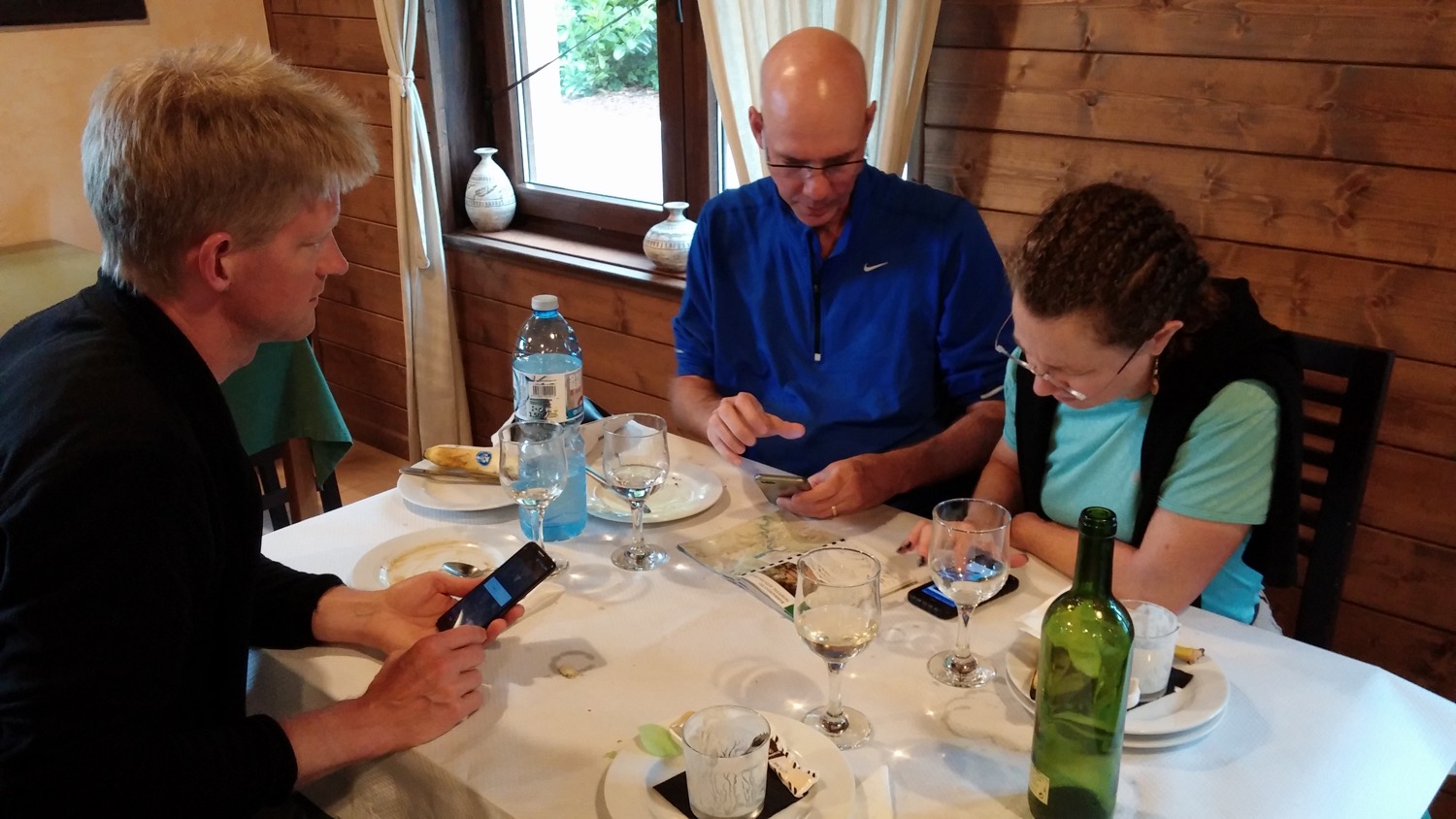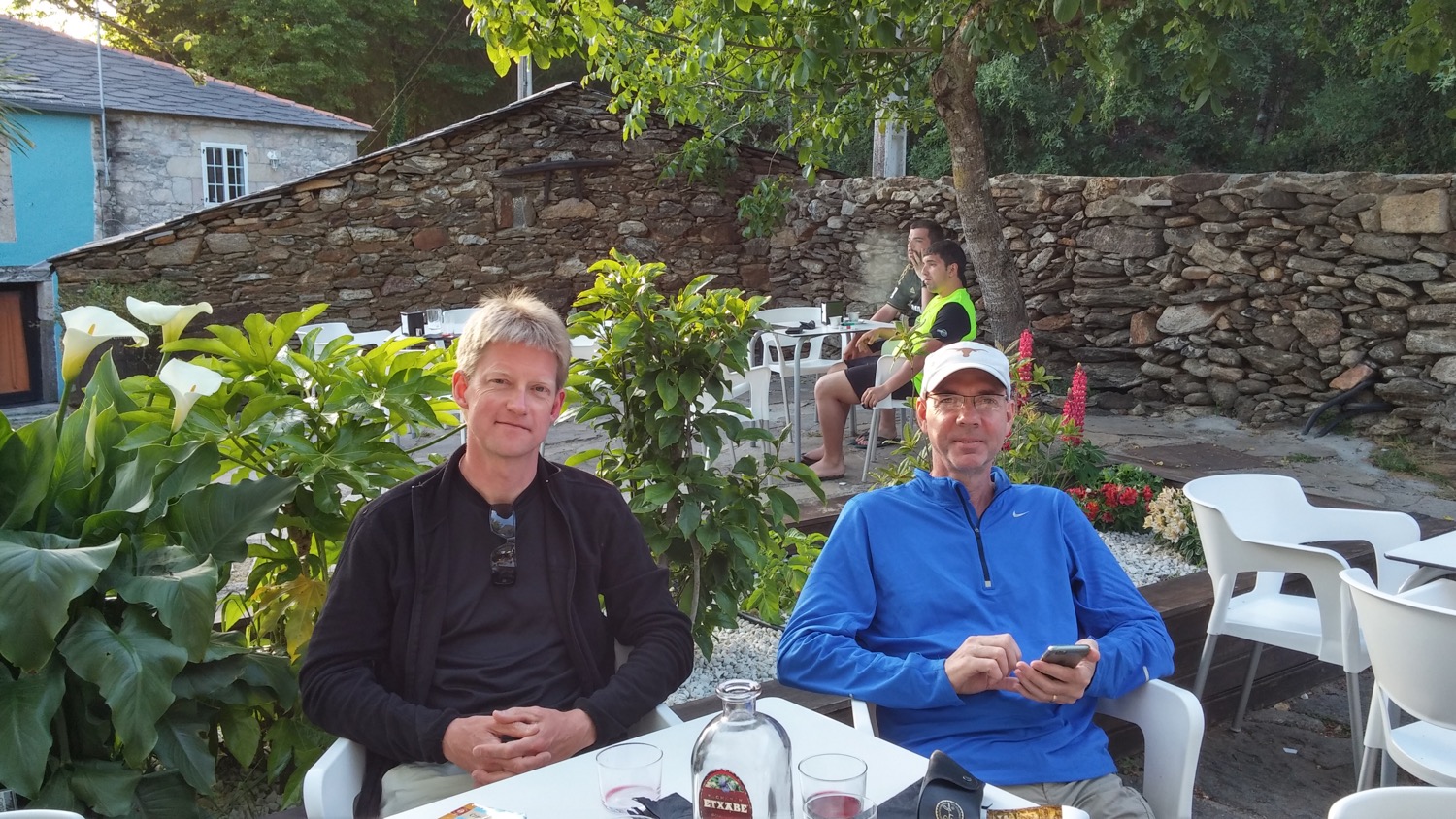 Kathey on the bridge leading into Portomarín: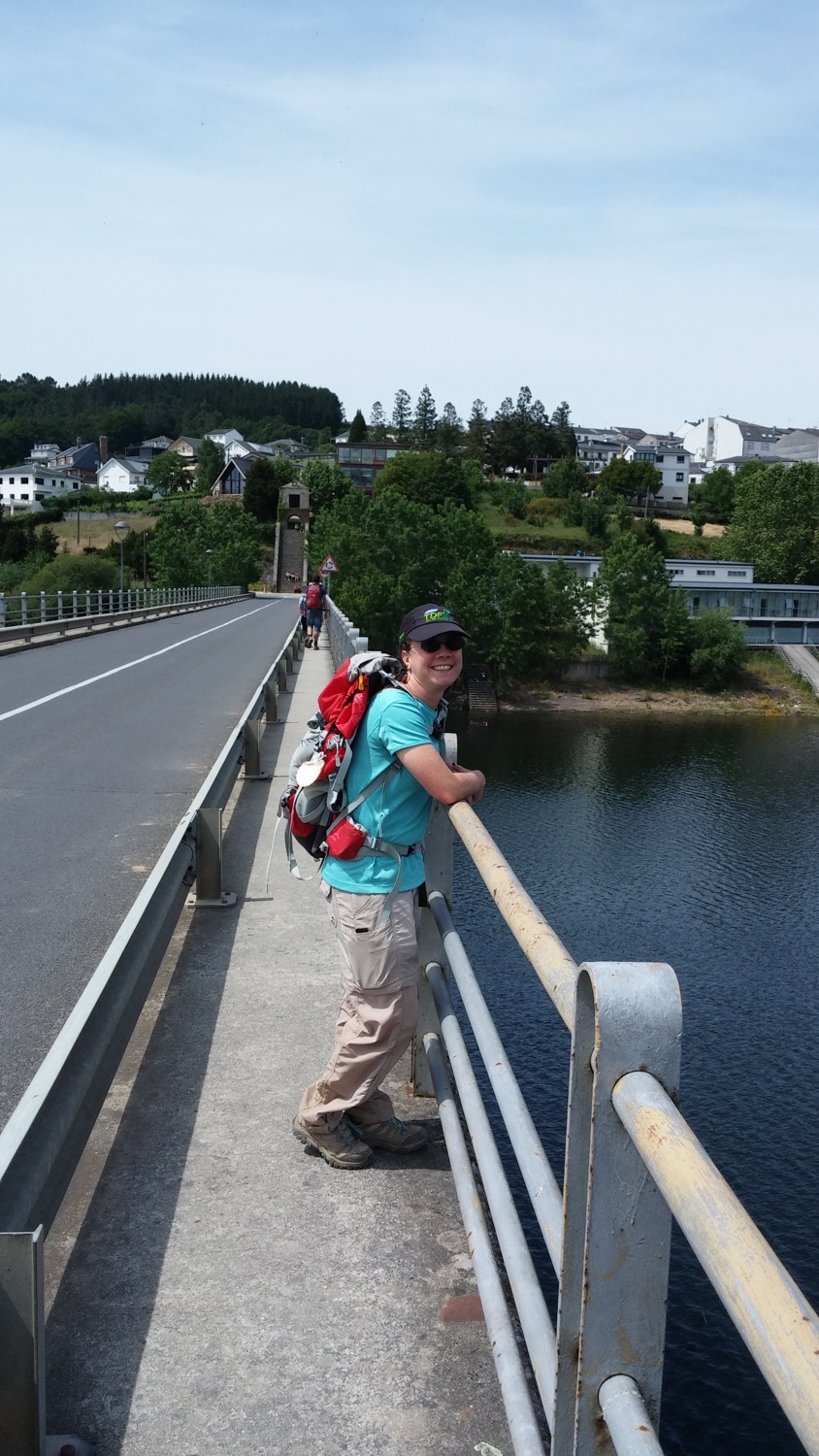 And the photos for today: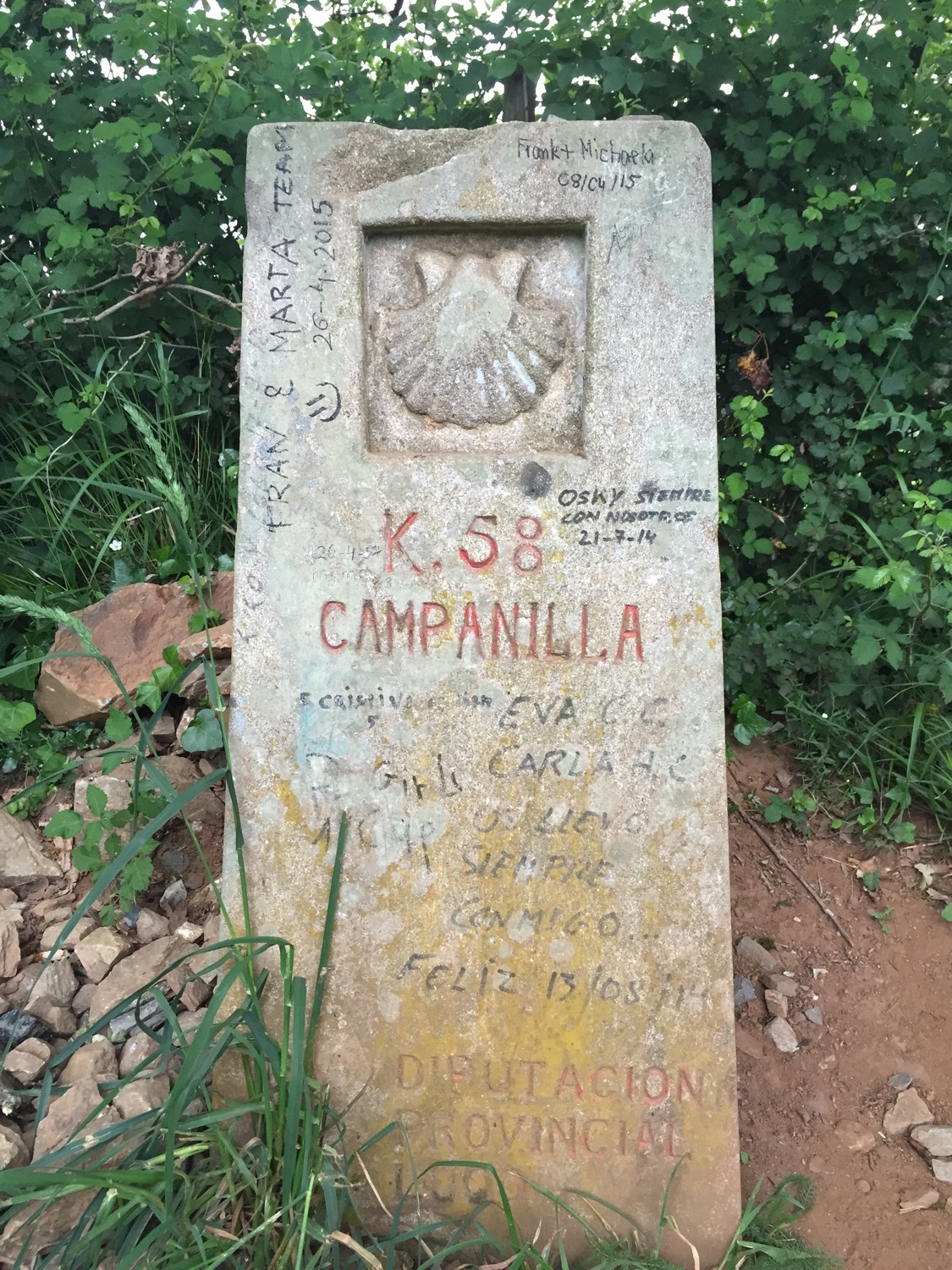 A traditional hórreo, which is used to store grain off the ground and away from rodents: