Today we walked 13.9 miles (22.3 km) in 7.5 hours with breaks.
It was another long day but we pushed on with Burgos in sight and finally made it into the center of this big city of 180,000 people. The town we stayed in last night had a population of 28 — and that's not 28 thousand or even 28 hundred — just twenty eight. :-)
Today was a special day for a few reasons. First, we made it back to the city we started in this year. This past Sunday we took a taxi from Burgos to Nájera and we joked that it was like they were sending us out of town but we walked all the way back anyway. ;-)
And second, because when Kathey and I finished our Camino in Nájera last year, we took a bus forward to Burgos and saw the other pilgrims coming into this city and thought about how great it'd be when we finally made it here on our Camino. After entering this city two times by bus, we finally made it here on foot, and it was a great feeling walking into the big plaza and seeing the cathedral even though we'd already seen it twice before. It finally felt official.
And third, because tomorrow two new things happen: we start a new part of the Camino that we haven't already seen by bus or taxi before, and we also enter the "meseta", or "plains" area of northern Spain. People sometimes describe the meseta with words like barren, desolate, and monotonous, because the horizon seems to go on forever with wheat fields in every direction. On the other hand, some people really like the peaceful quiet feeling and big skies, so we'll have to see how it goes for us.
We've now completed the first third of the Camino, and the geography, which they say can also be divided into three distinct sections, is changing perfectly on cue.
We had a big feast of tapas to celebrate a couple of long hard days, and had a great time just talking and eating and drinking, while we planned the next few stages.
Here are the photos for today.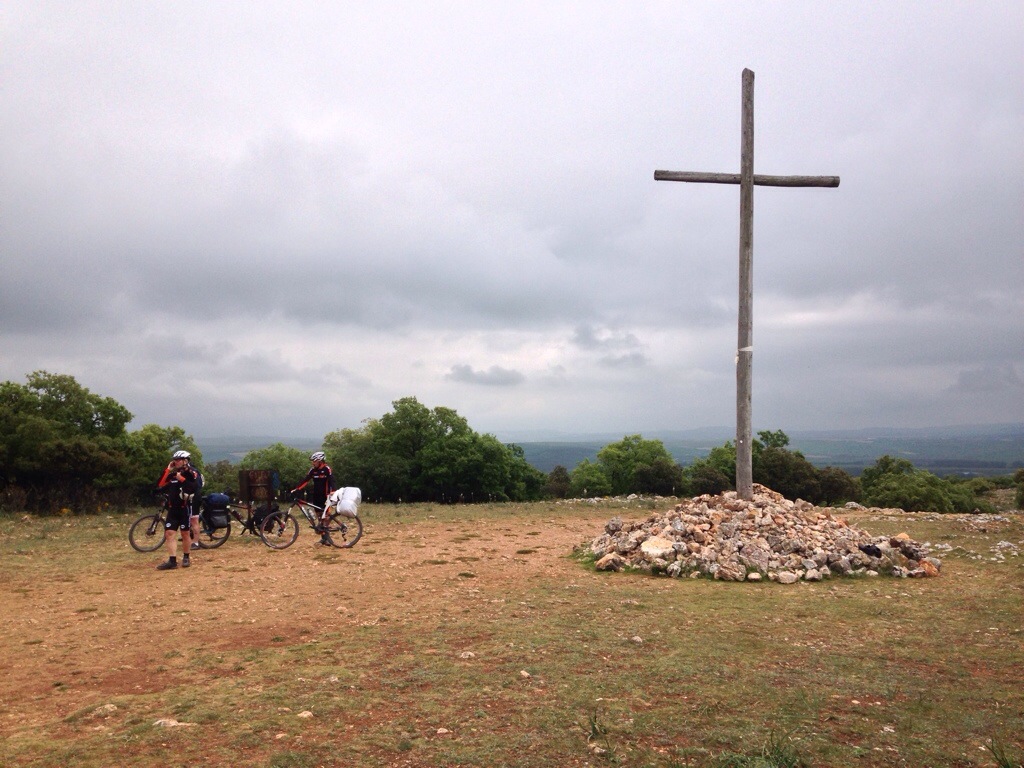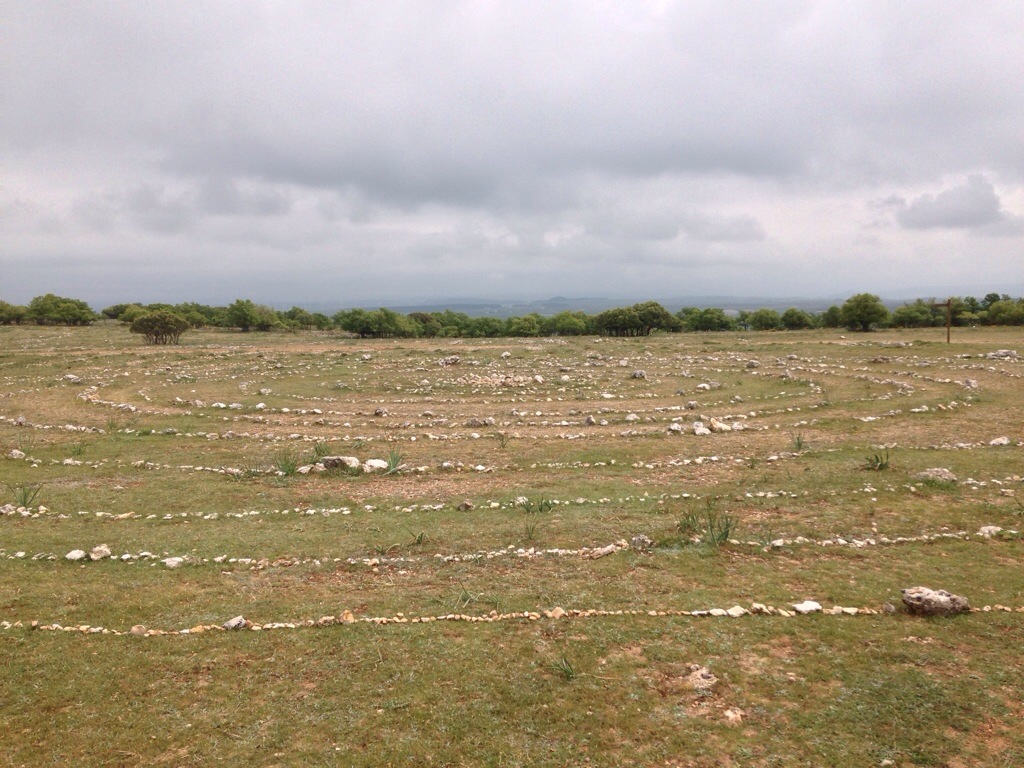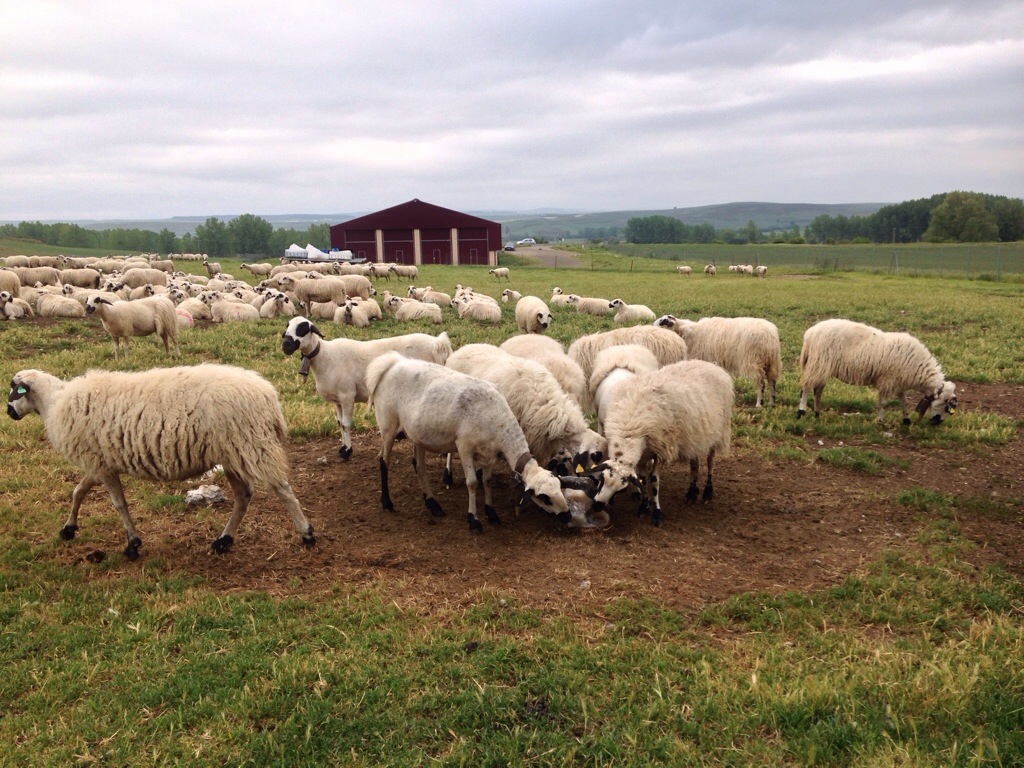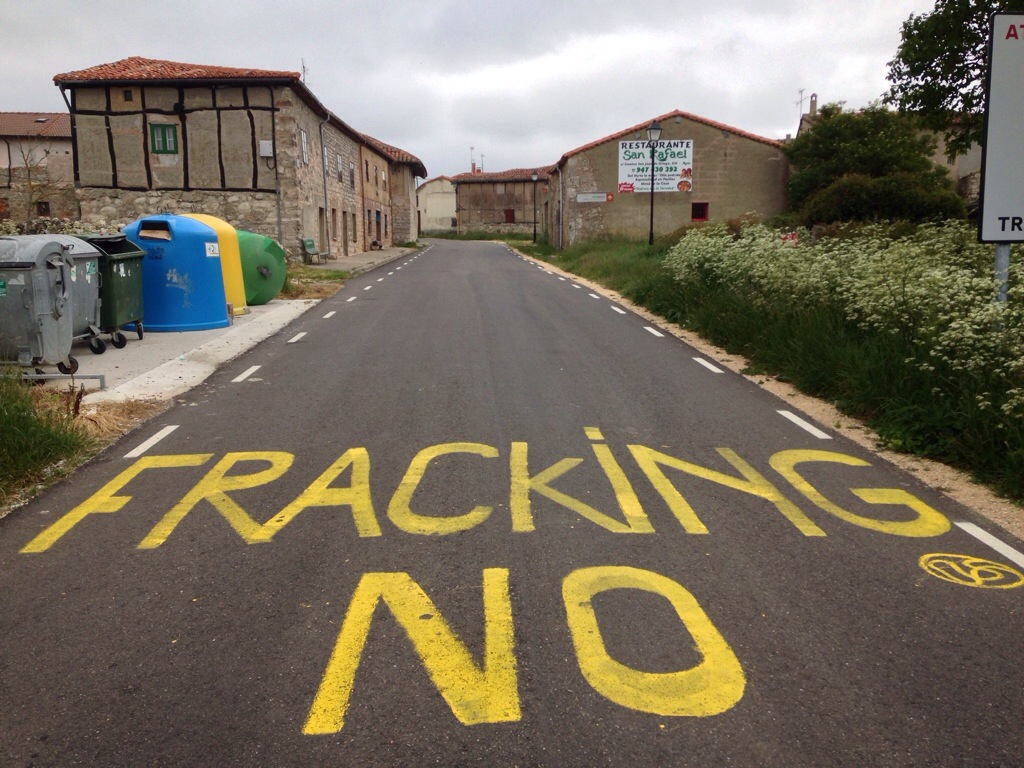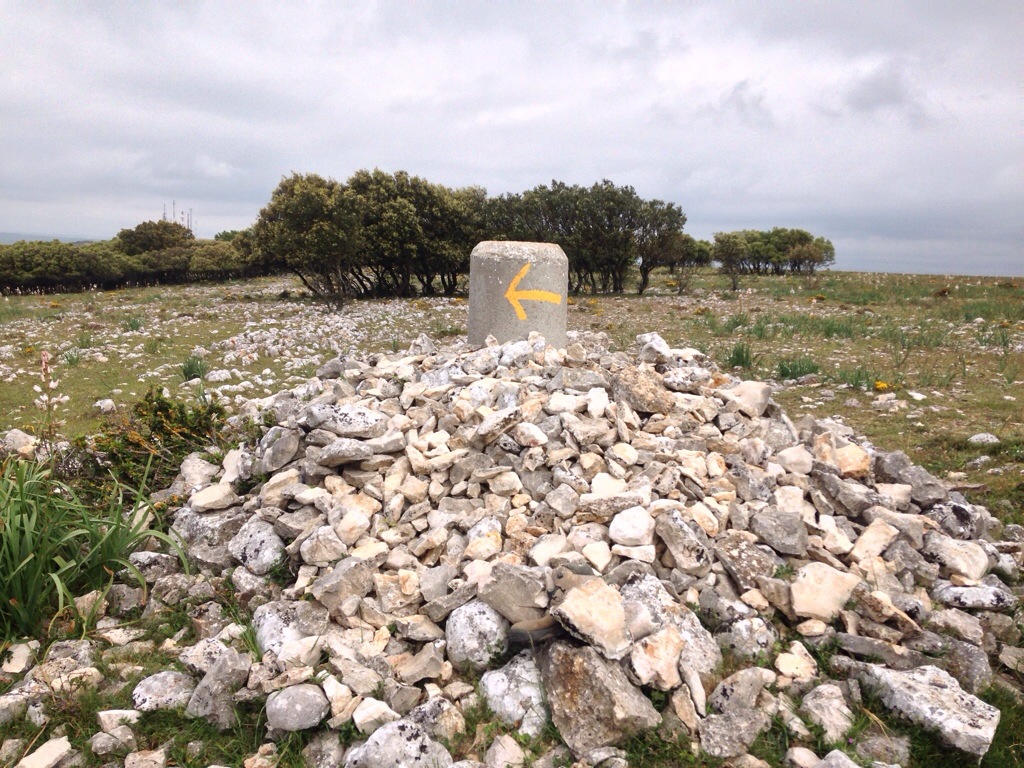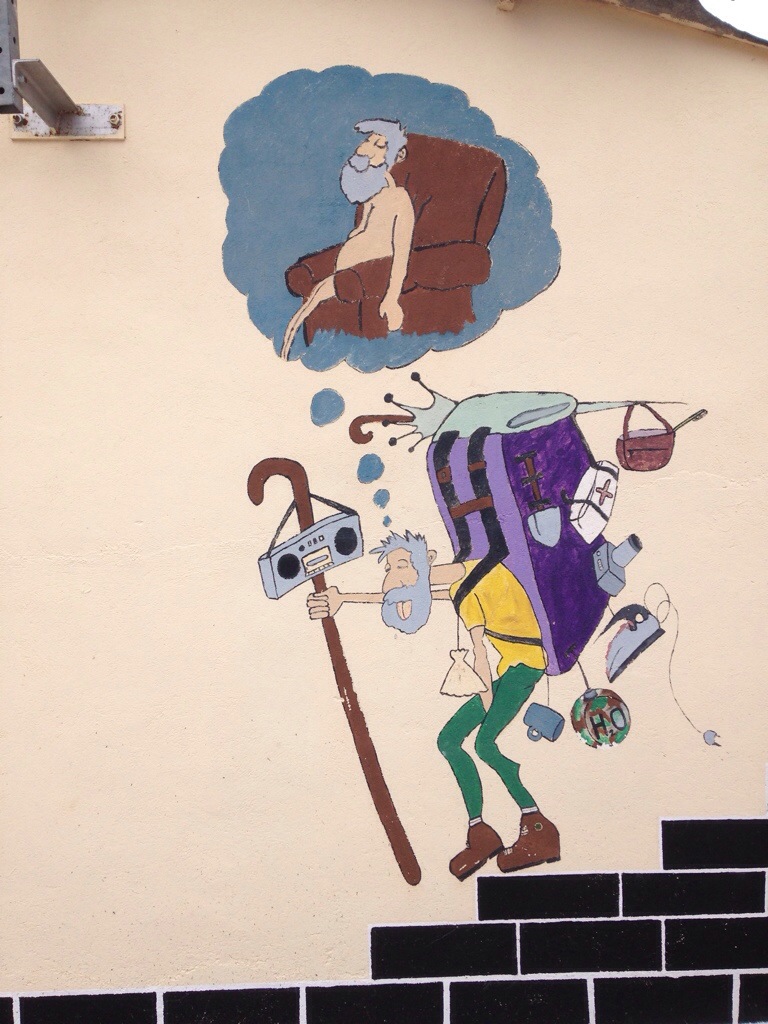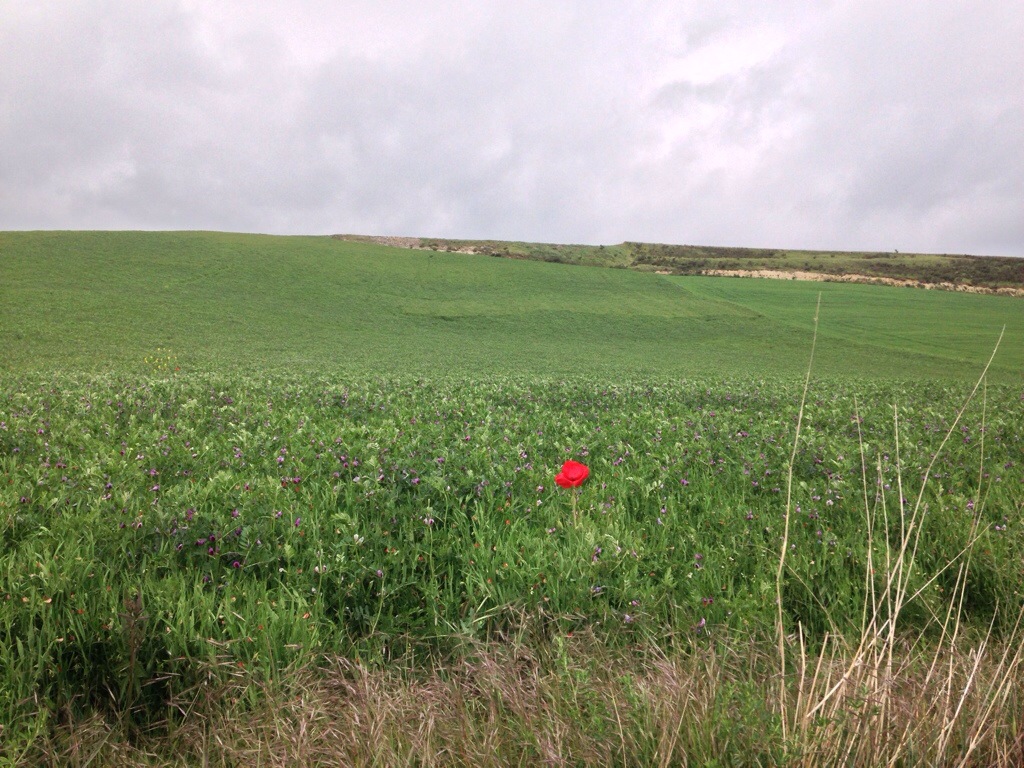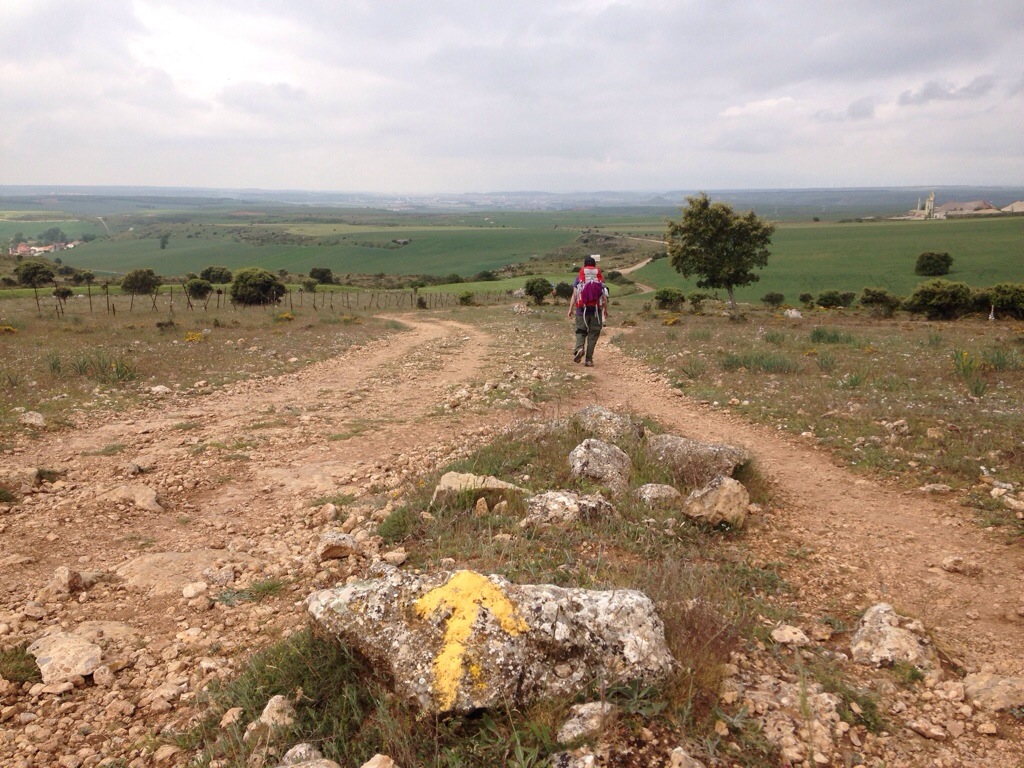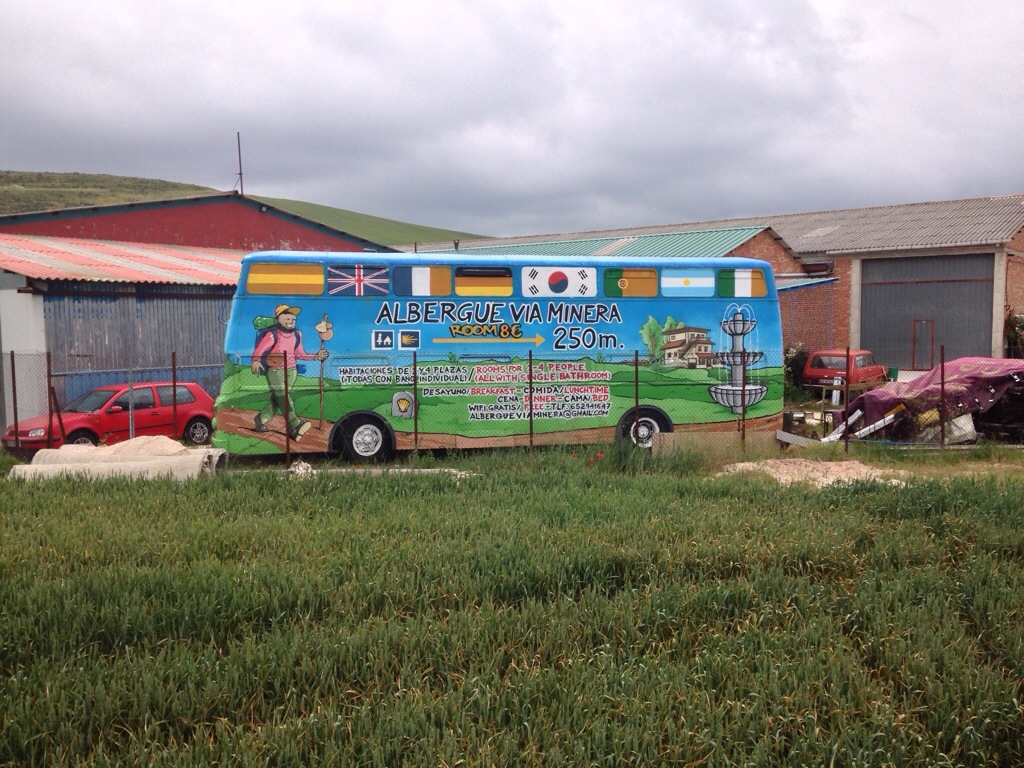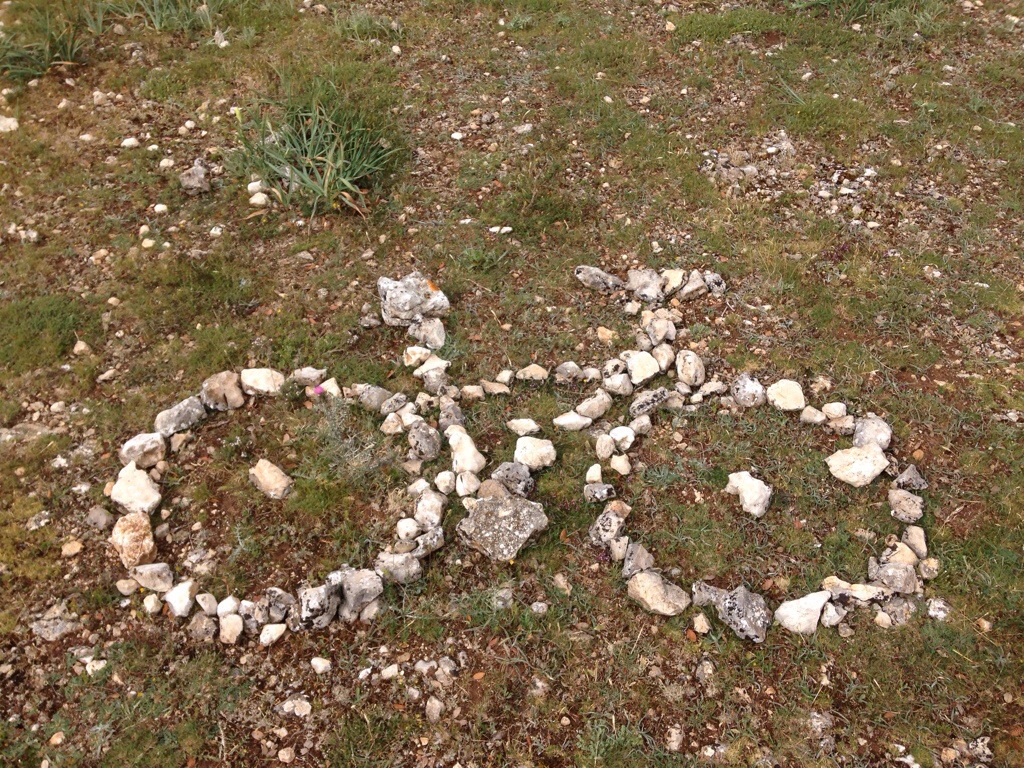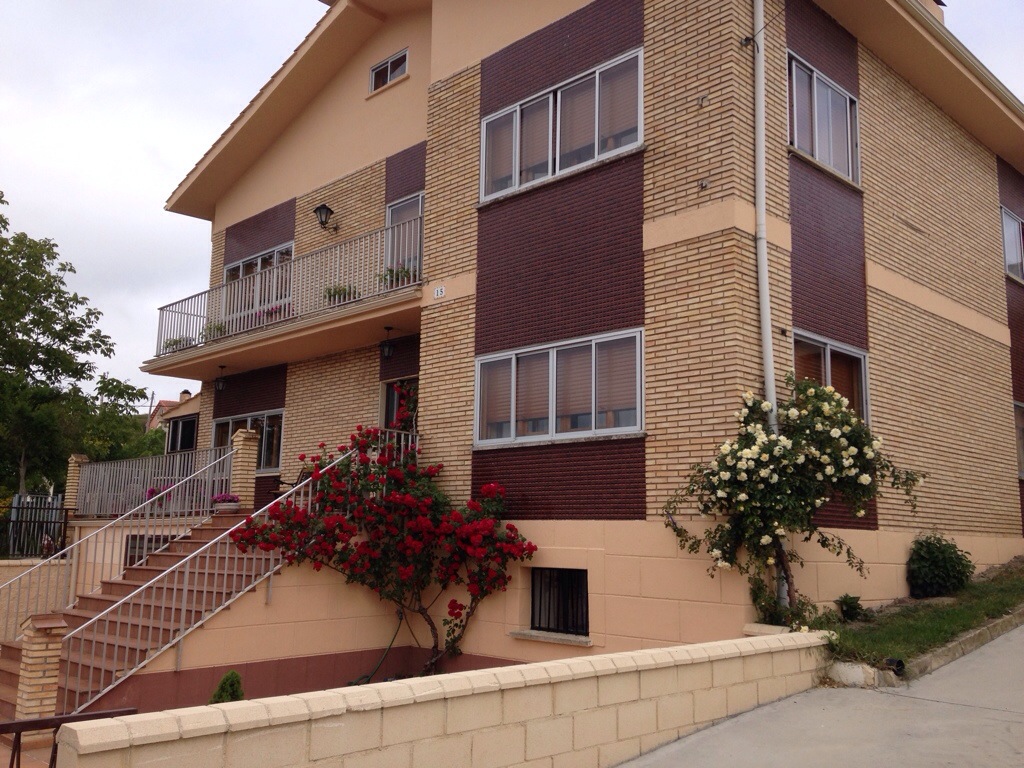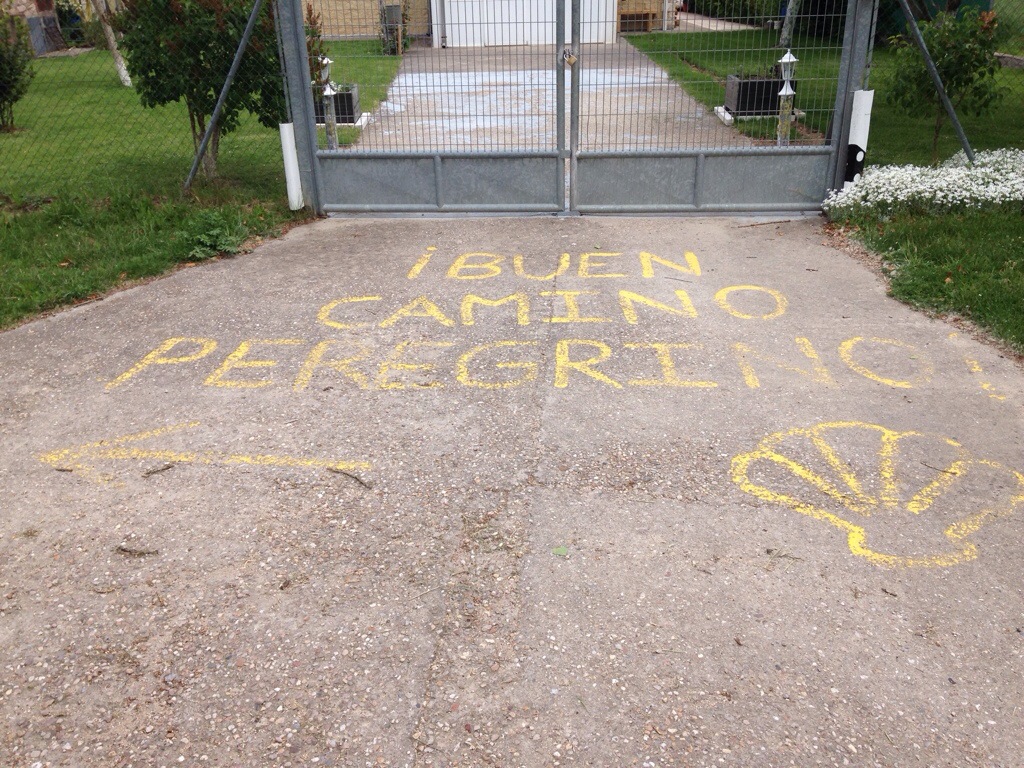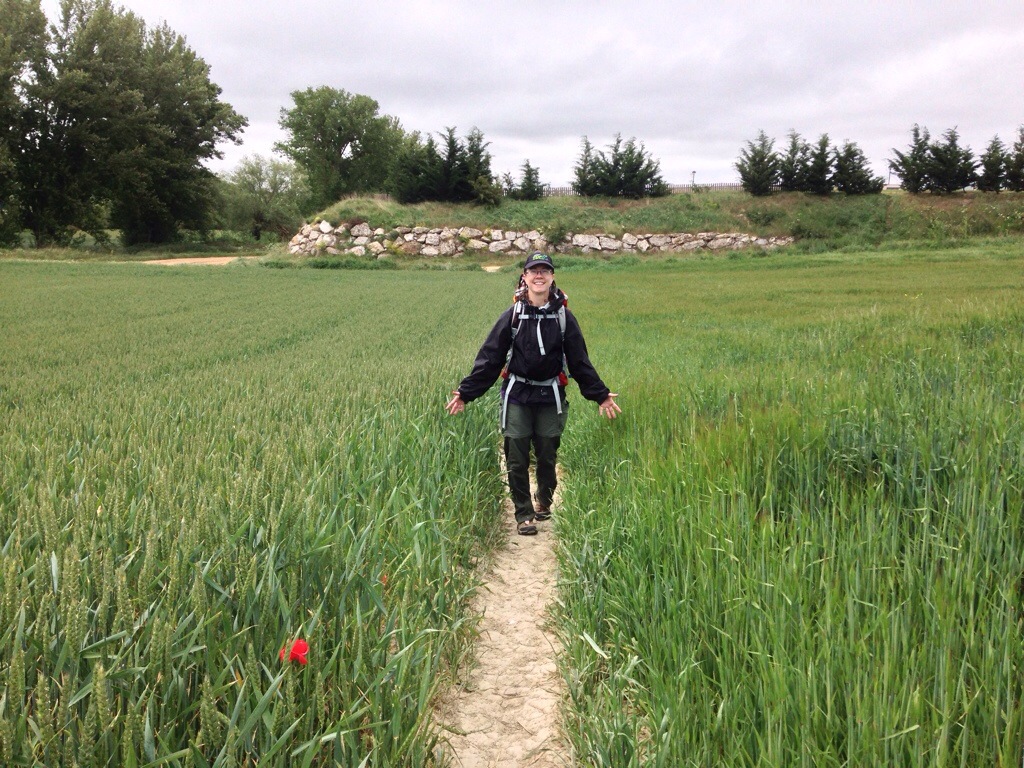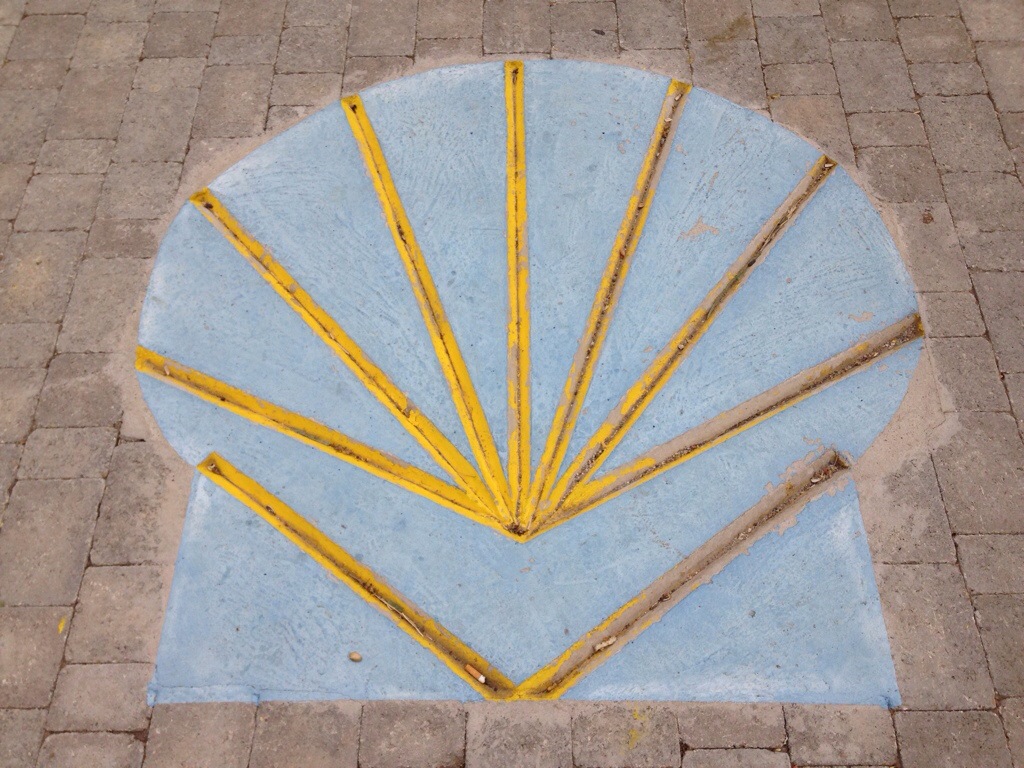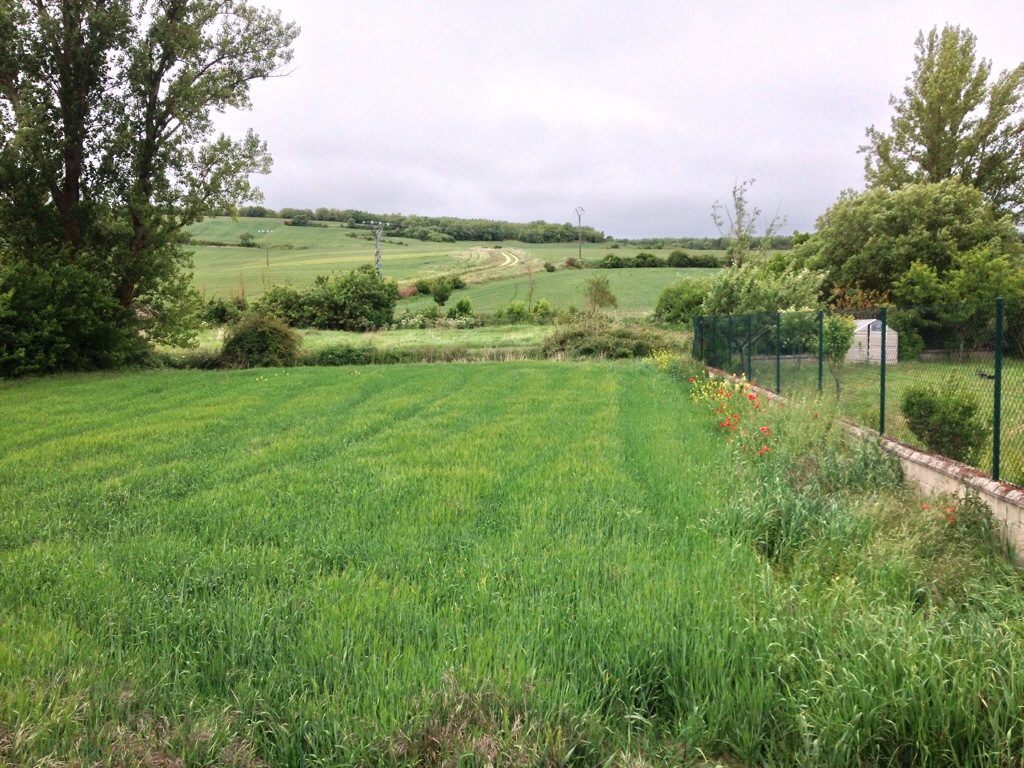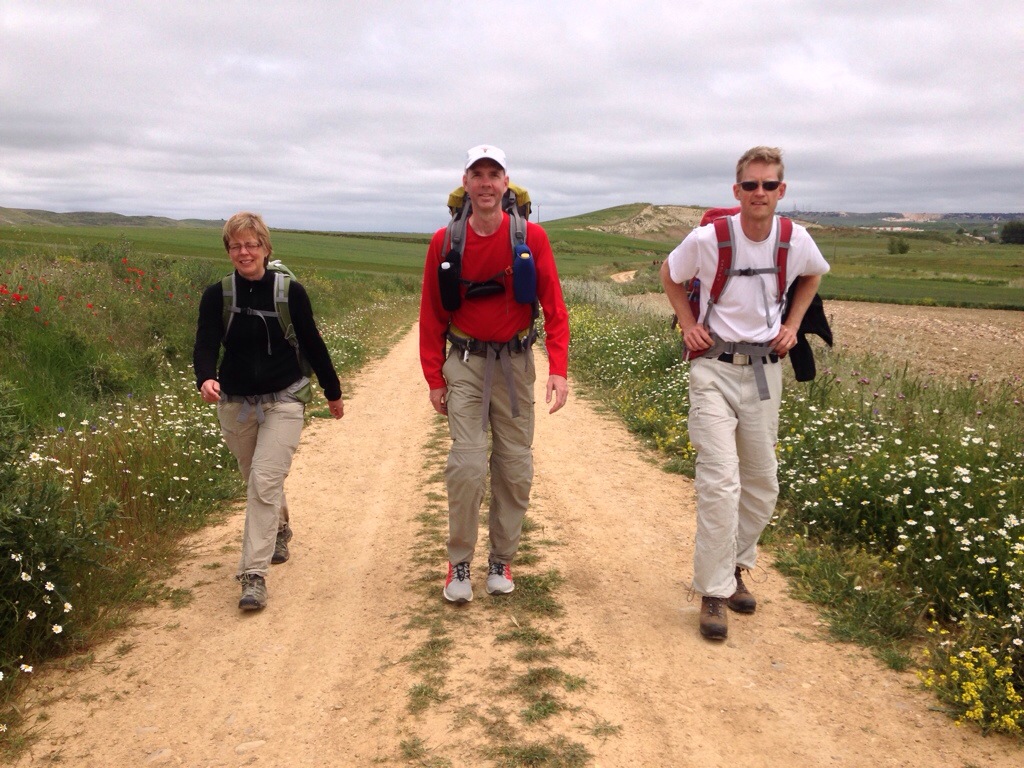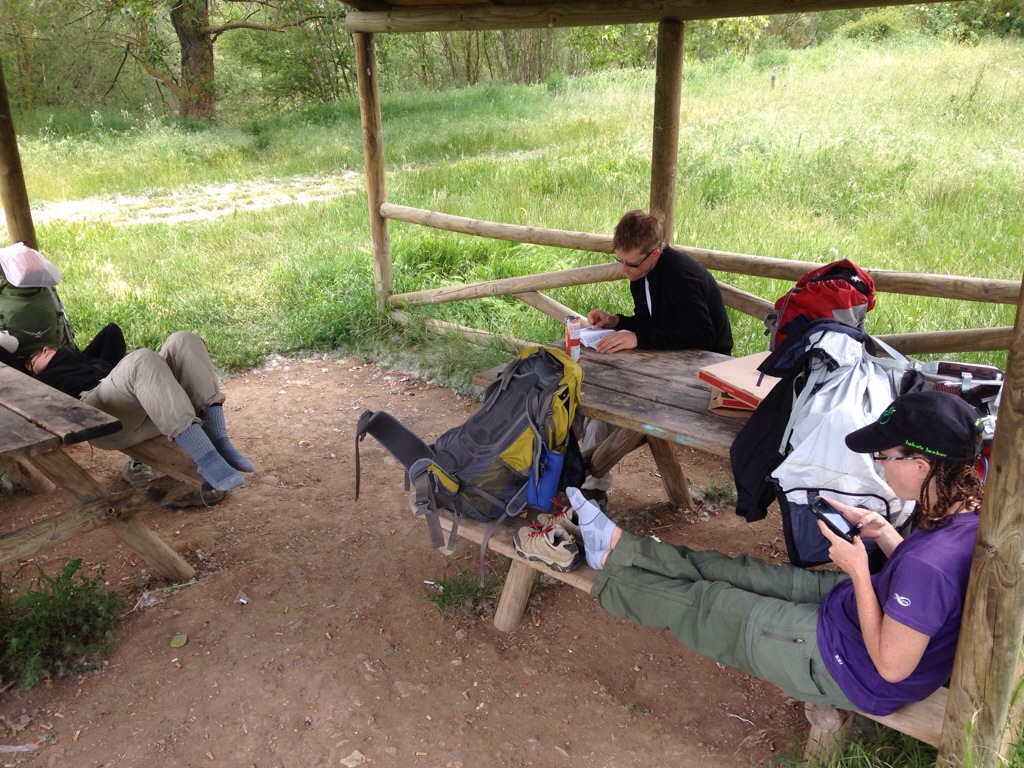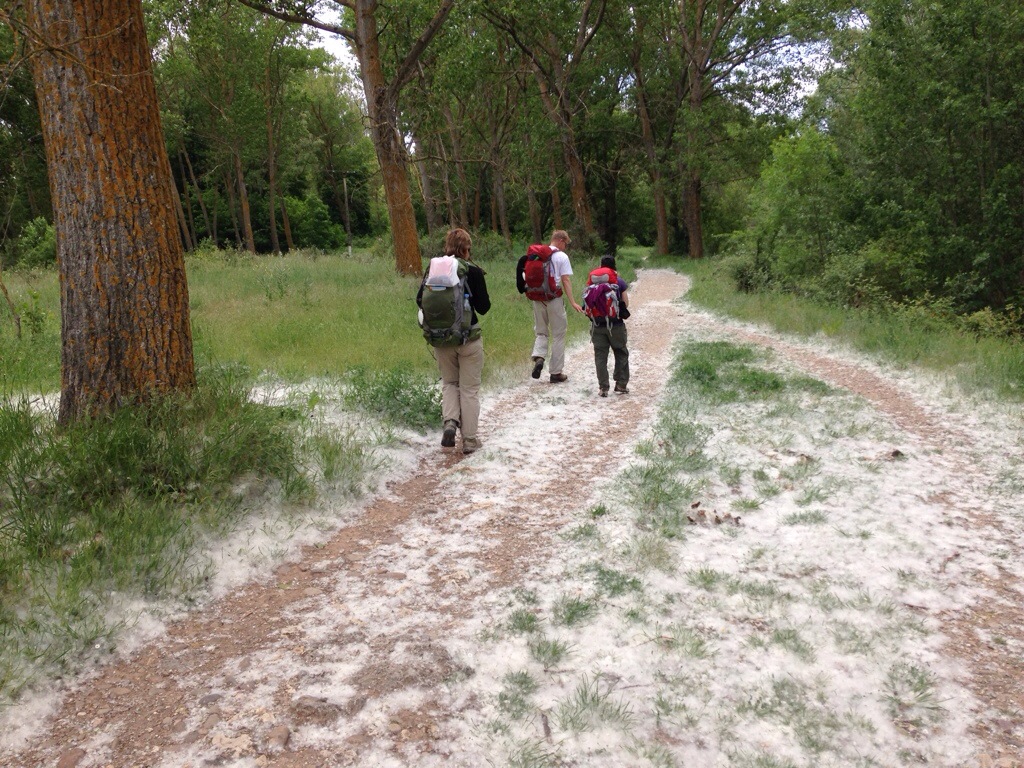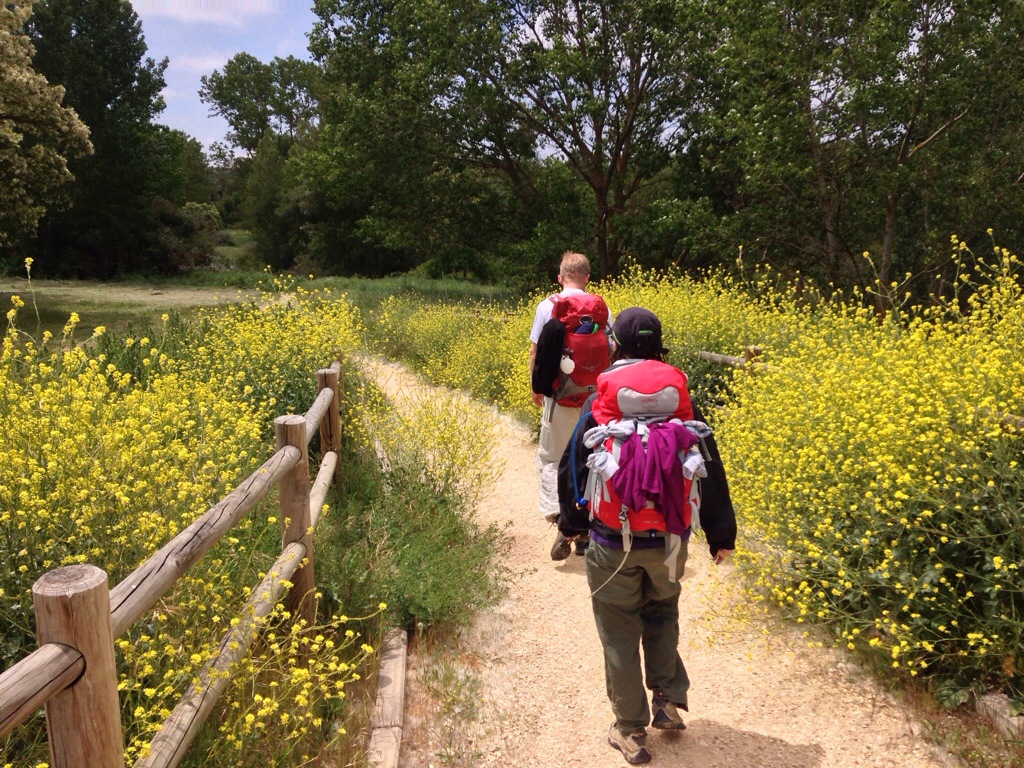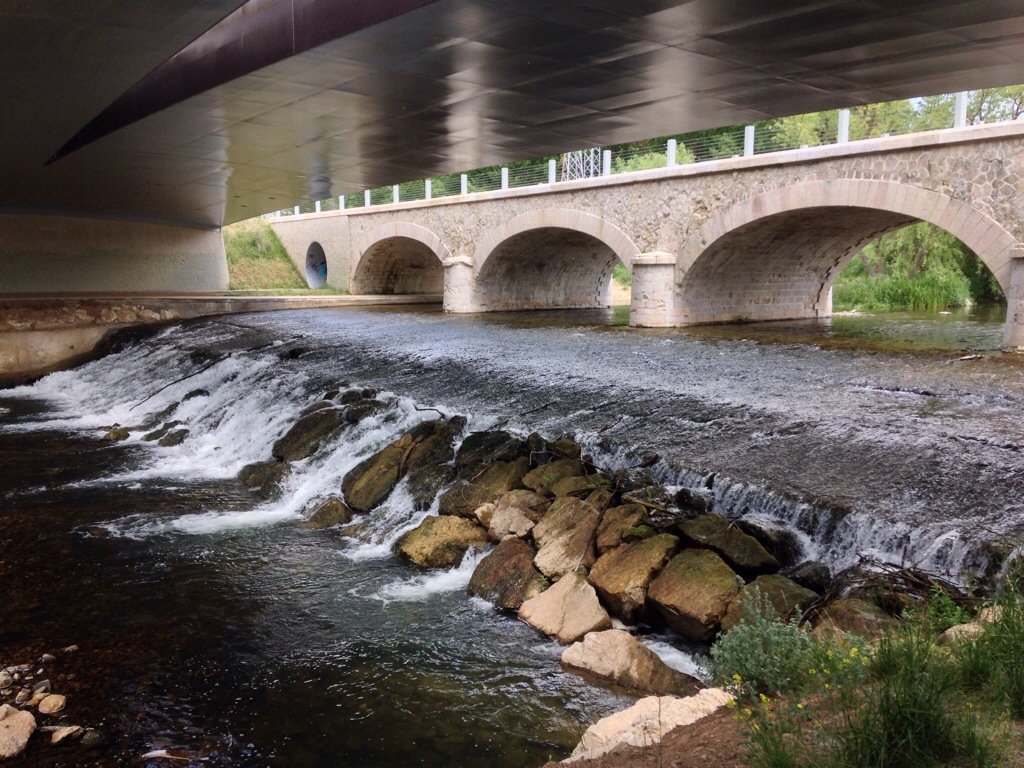 Finally entering Burgos after a very long day: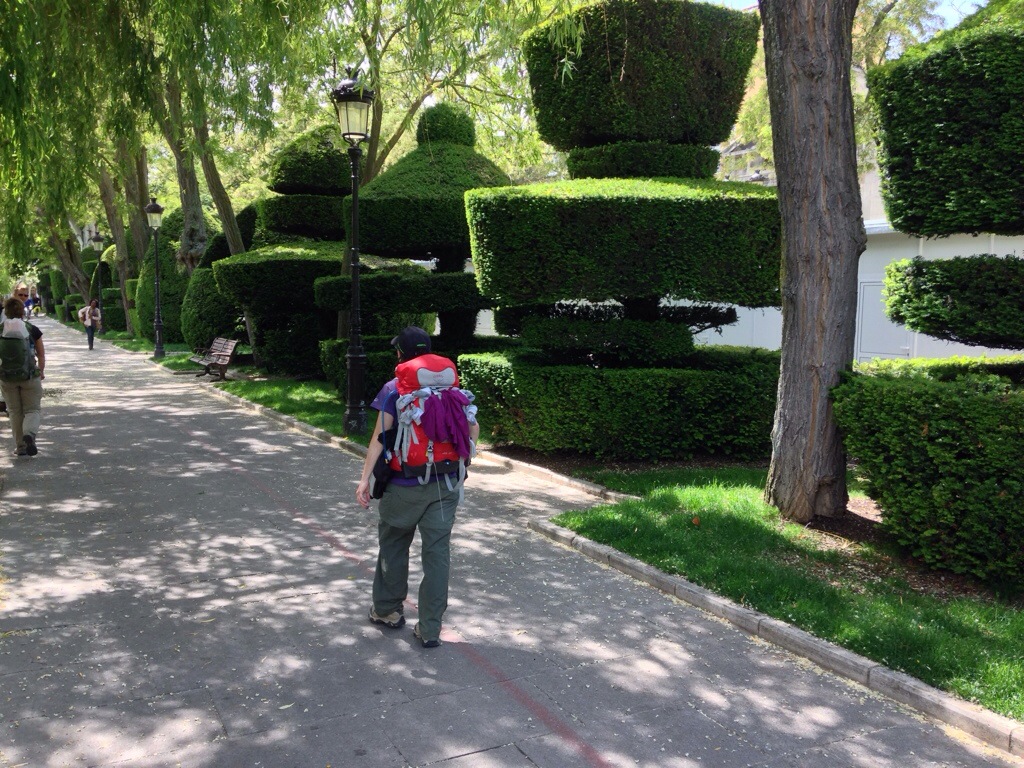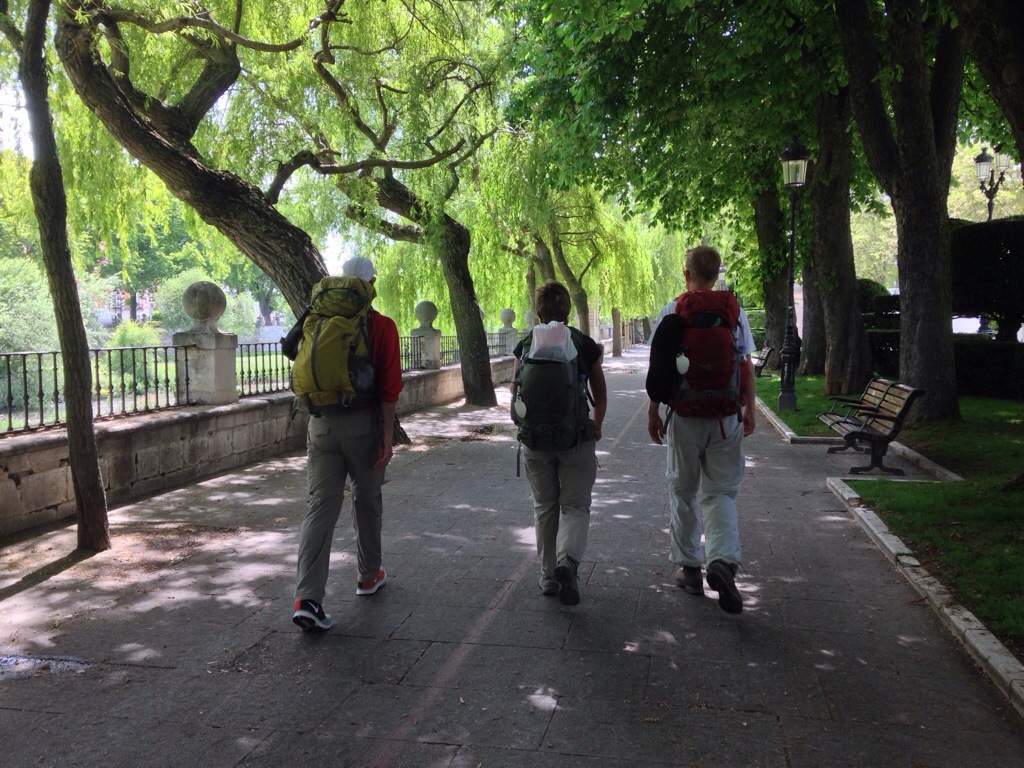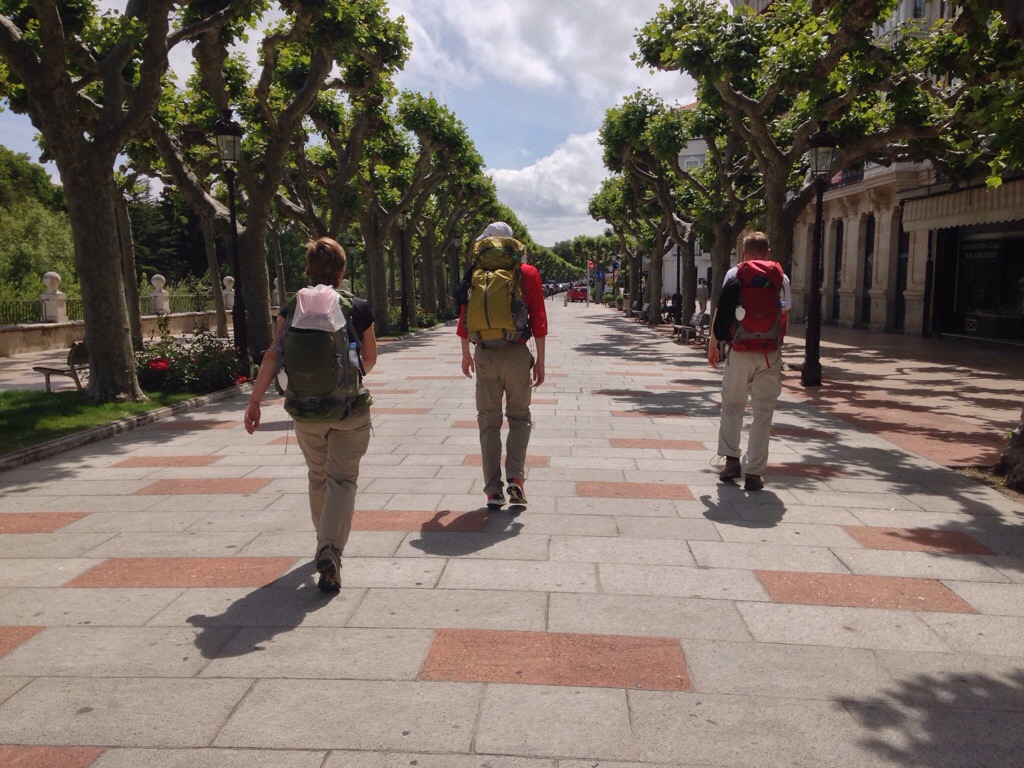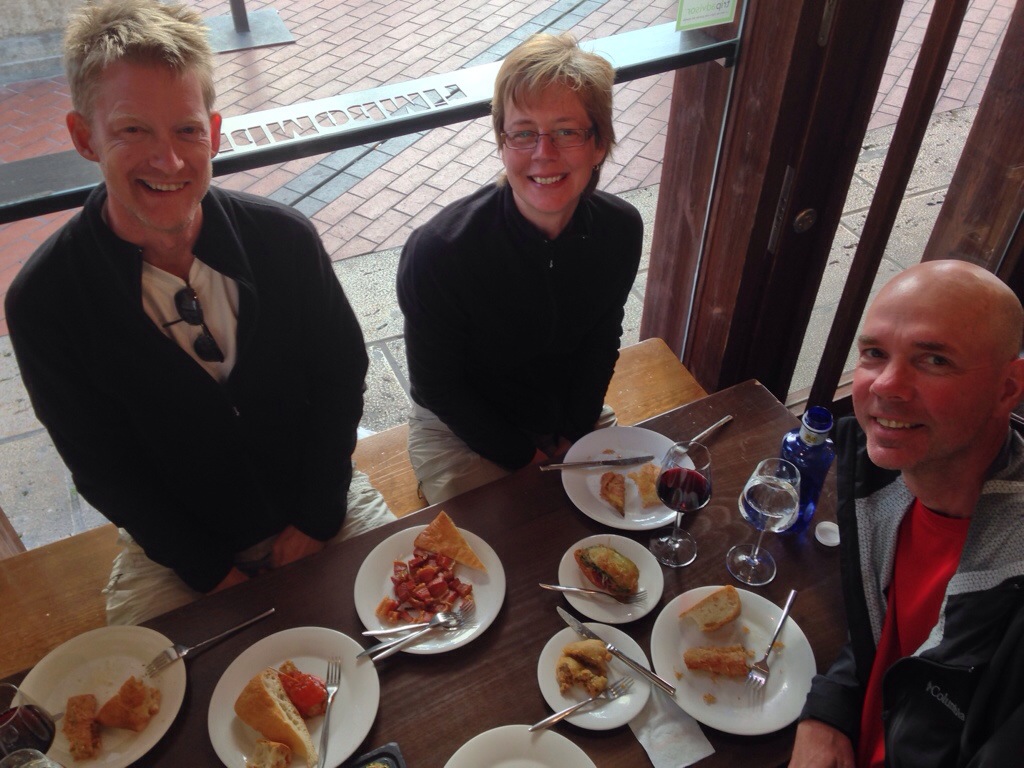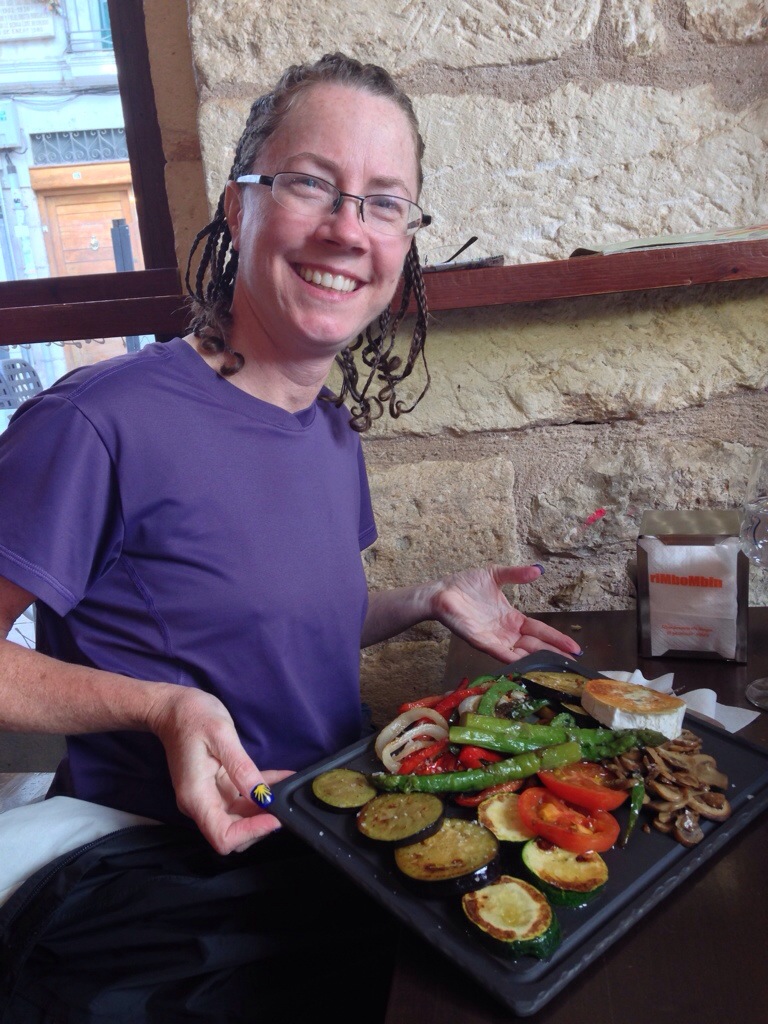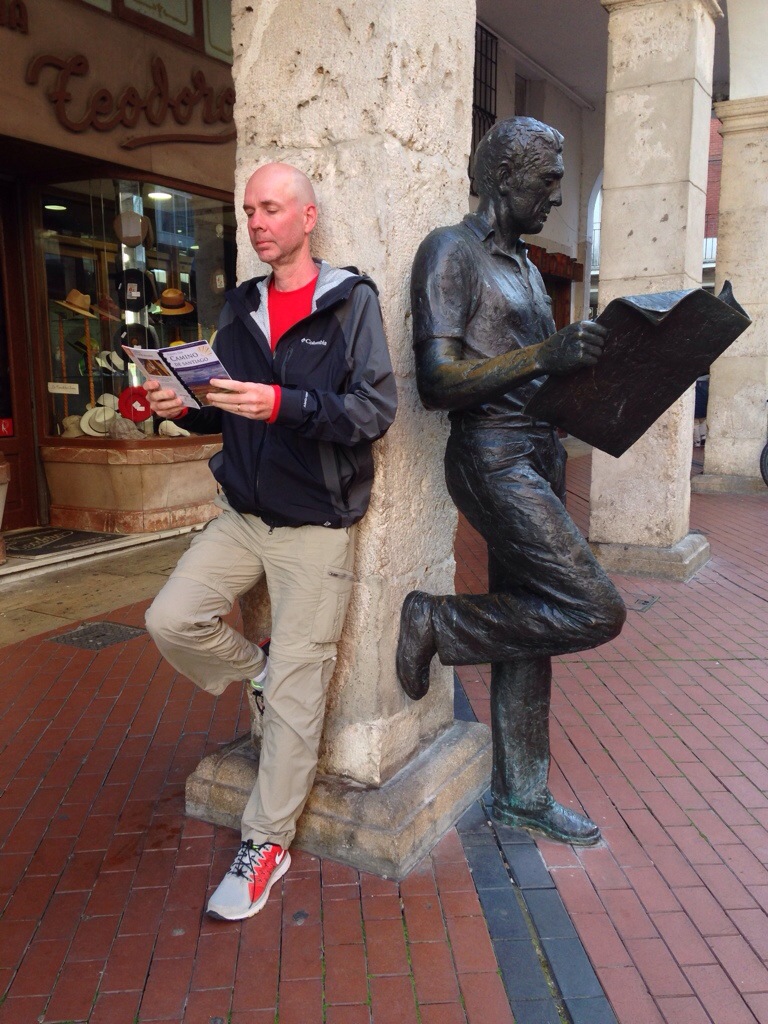 The Burgos Cathedral: