Today we walked 12.9 miles (20.8 km) in 7 hours with breaks.
It was a mostly flat day today, which is good because we're all still sore from the mountain the other day. We got an early start at first light and finished a bit earlier, avoiding some of the heat. The walking was a bit of a grind today, but was improved by scenes of vineyards and fruit orchards, with spectacular contrasts between bright blue skies and bright green mountains.
This was the second of two "in between" days, separating the two mountains we're climbing over this year. Tomorrow we climb to the top of the second one, called "O Cebreiro", and finally enter Galicia, the last region of Spain on the Camino. (Note the Galician spelling that's similar to Portuguese, with the "e" before the "i" in "O Cebreiro").
Everyone we've talked to about O Cebreiro has used the same two words to describe the ascent: "straight up". Should be an interesting day. :-)
Here are the photos for today.
The interesting buildings with grass roofs, coming into Villafranca del Bierzo: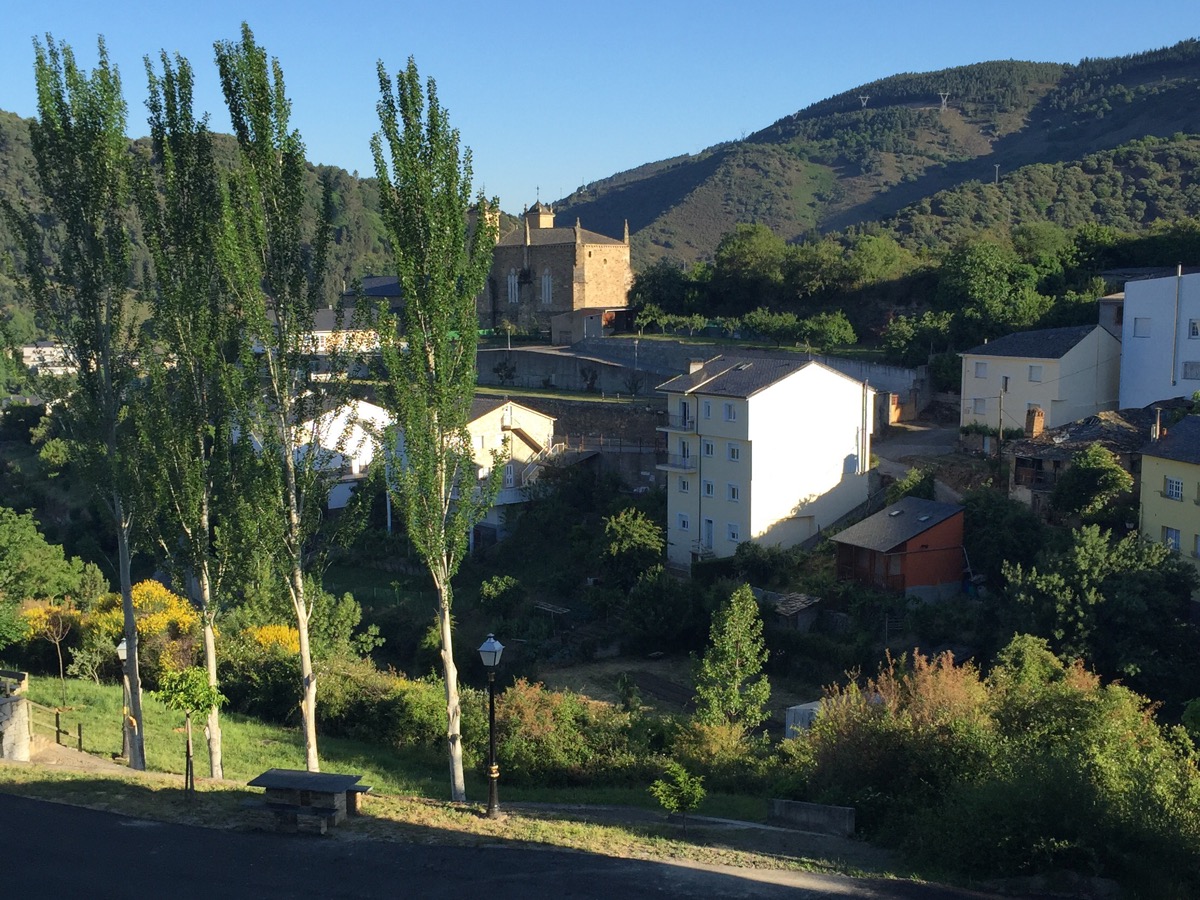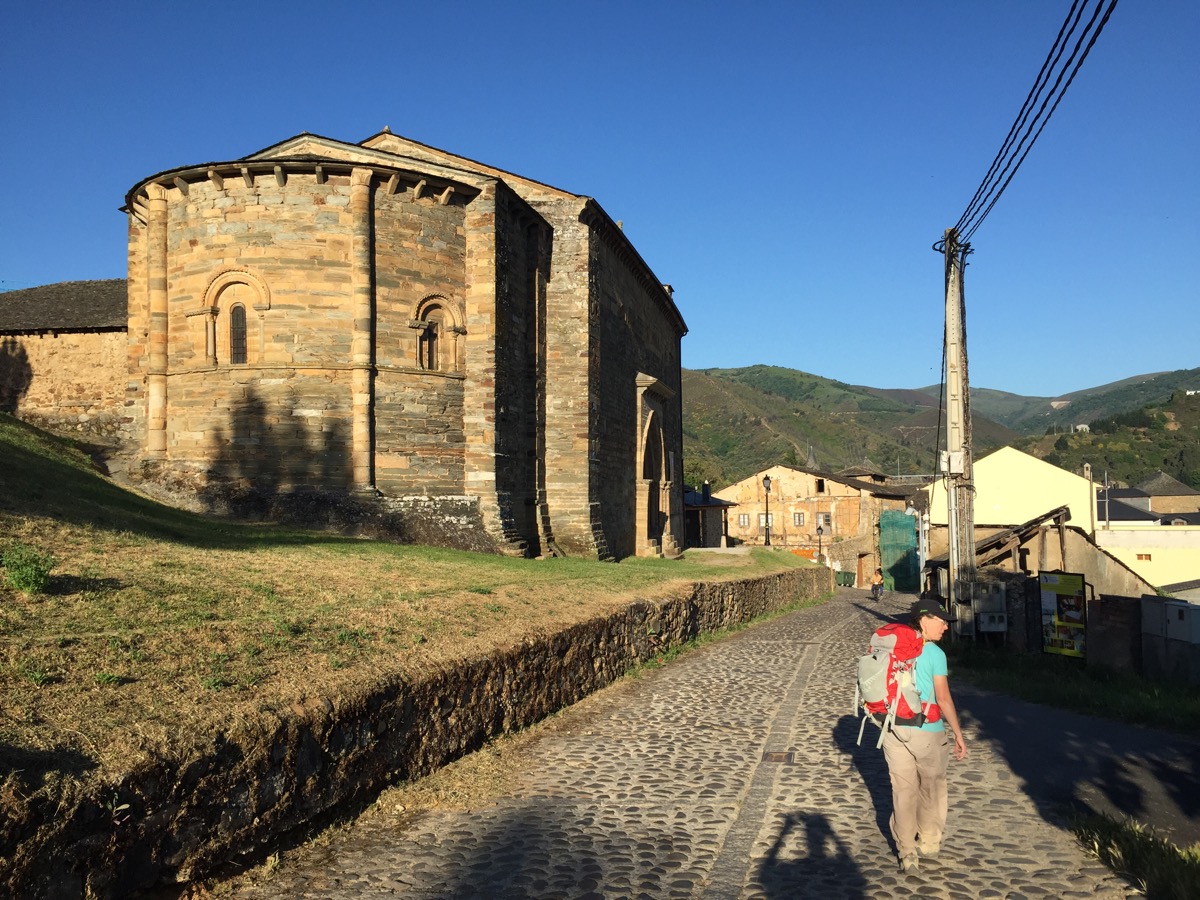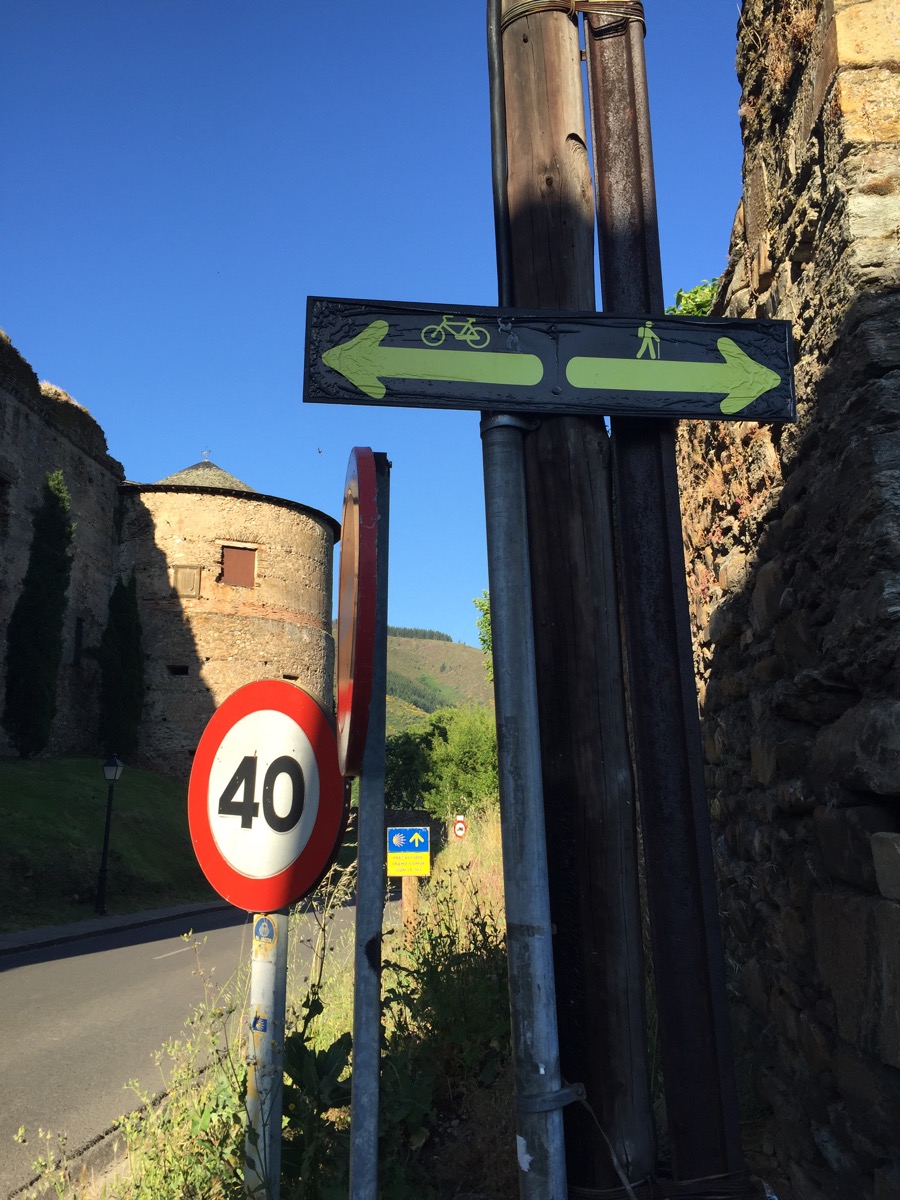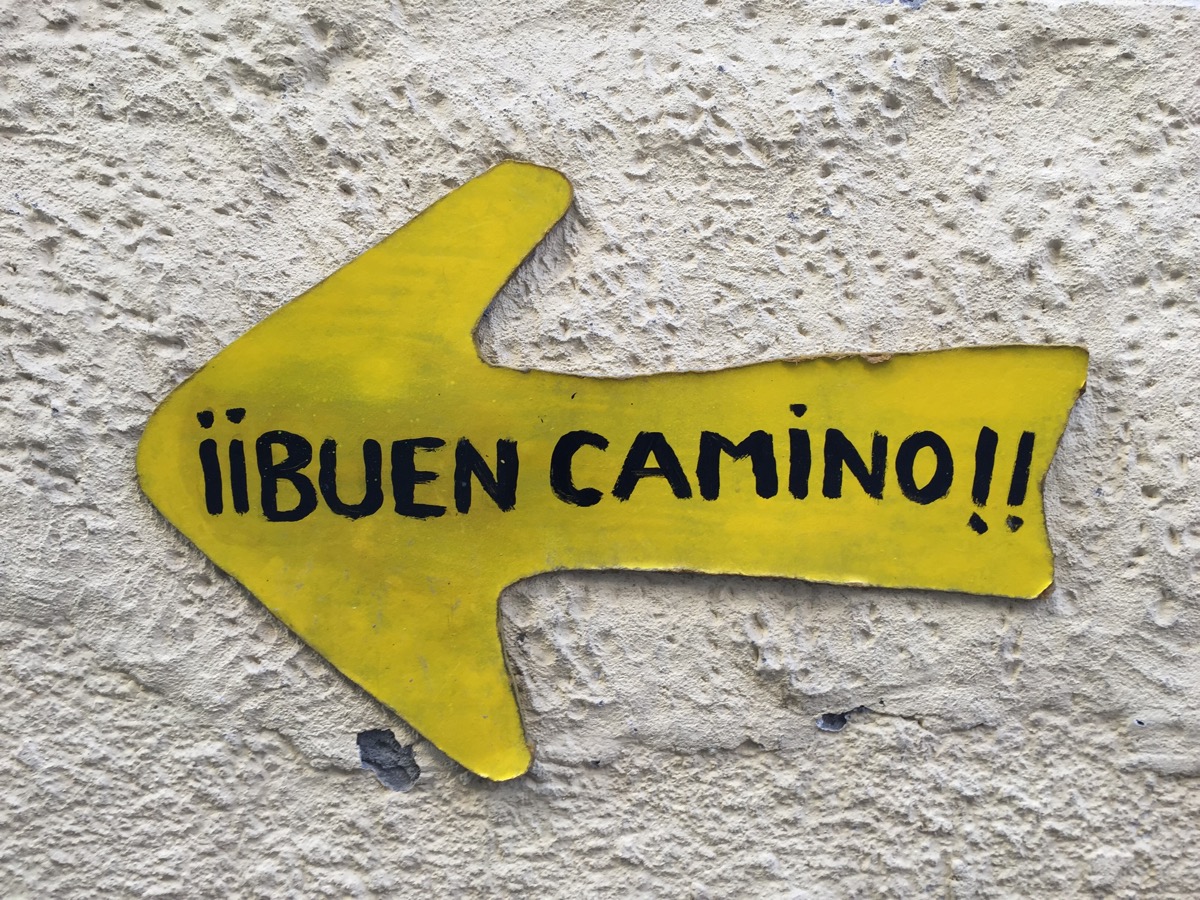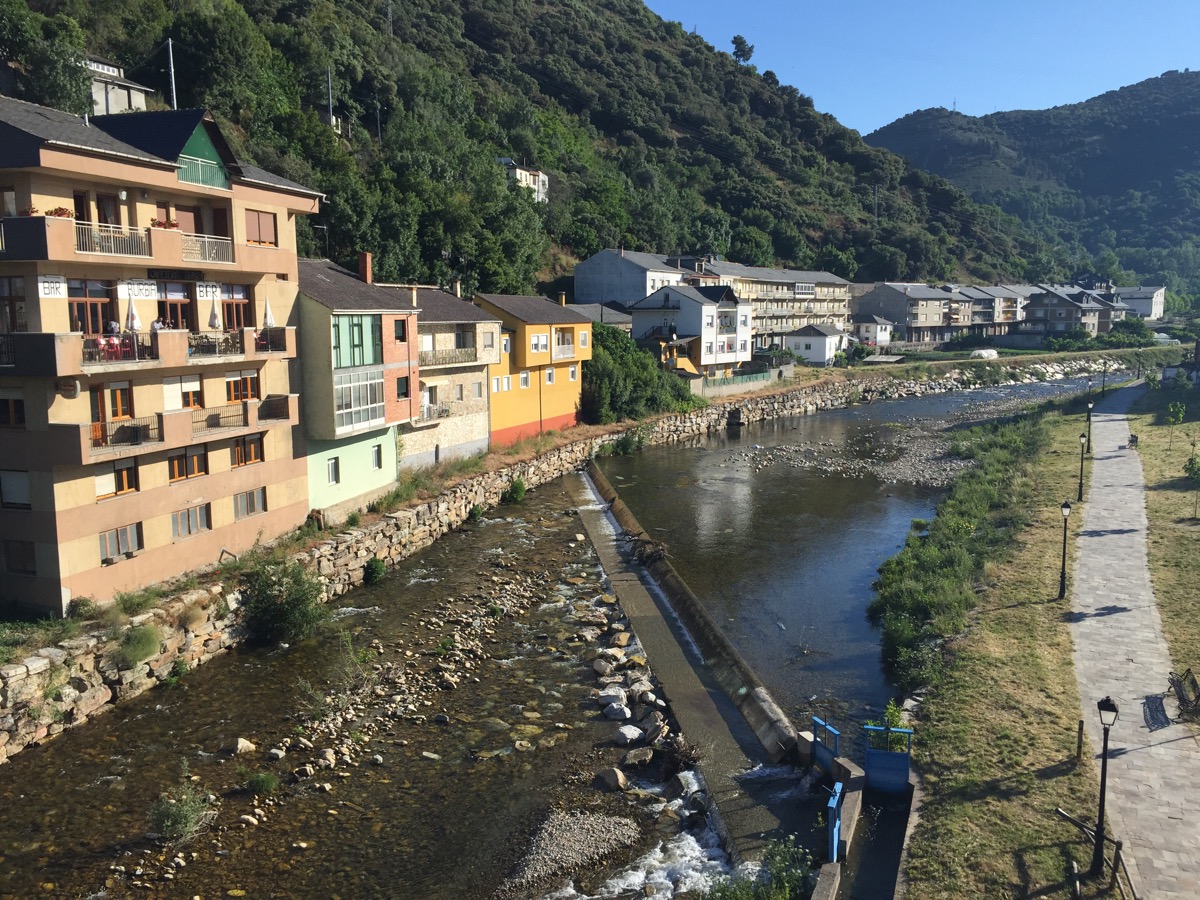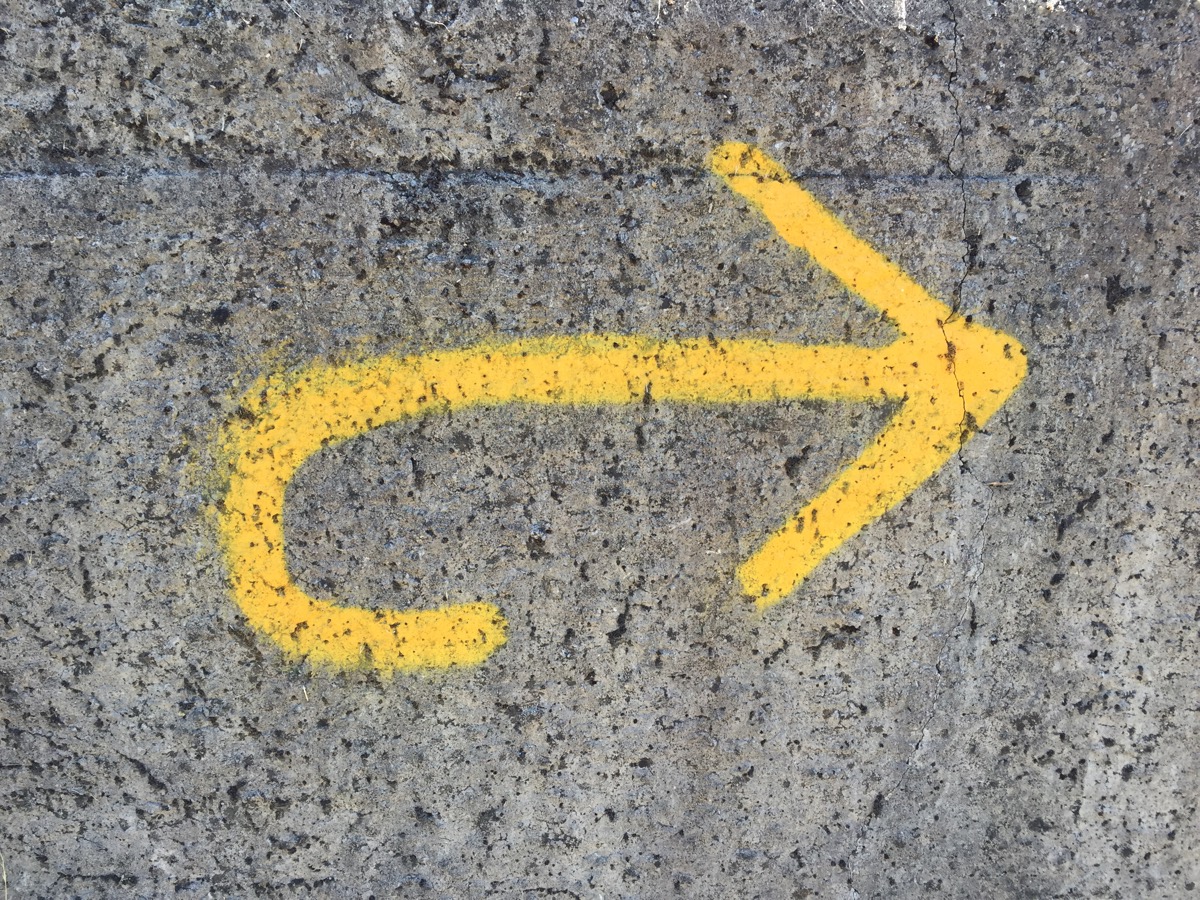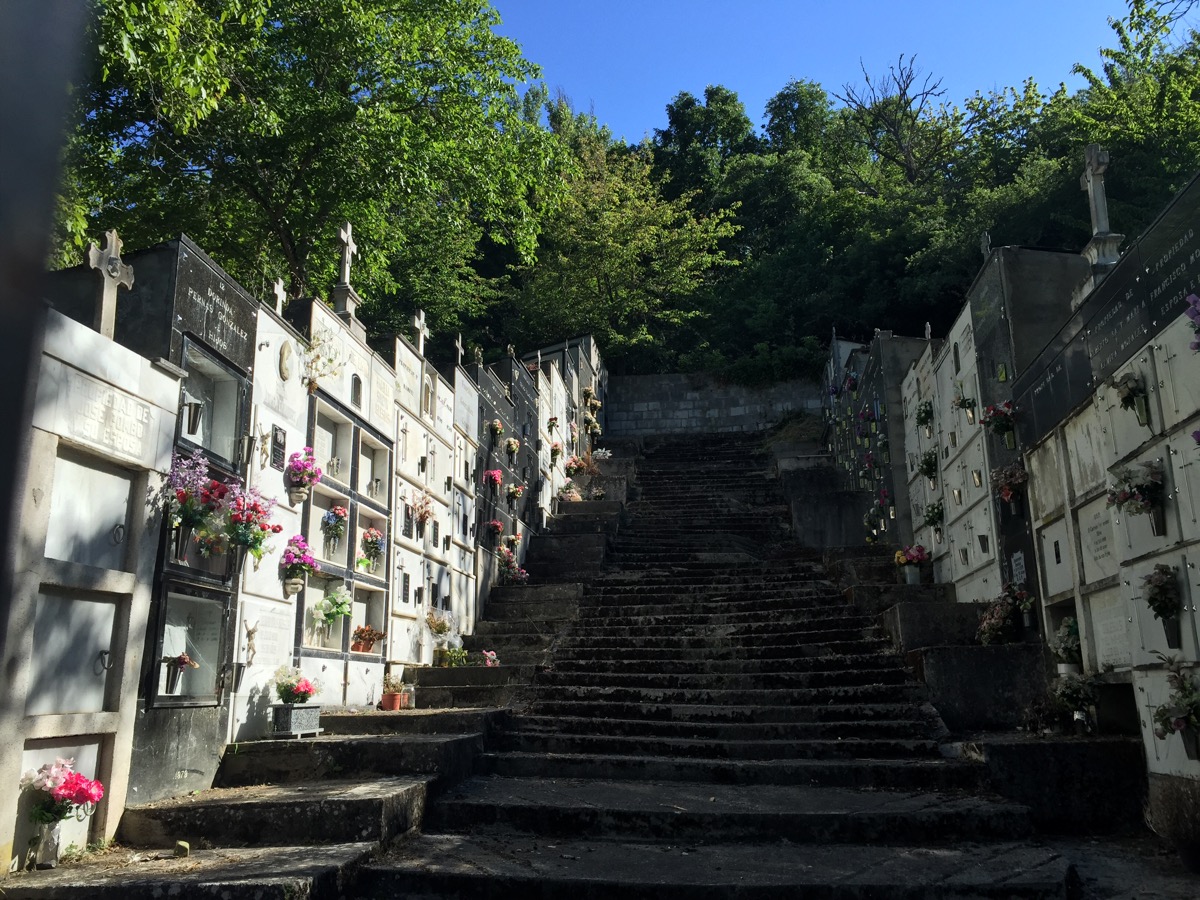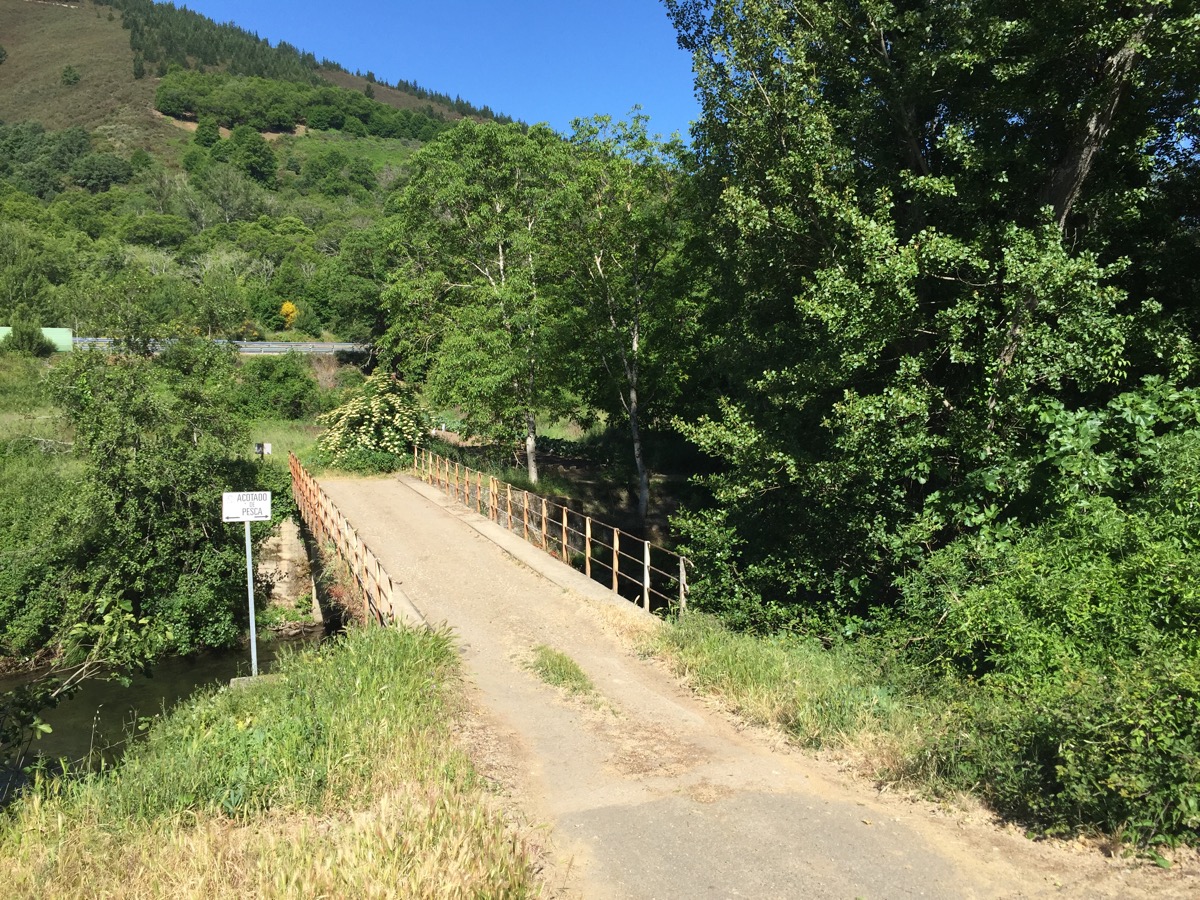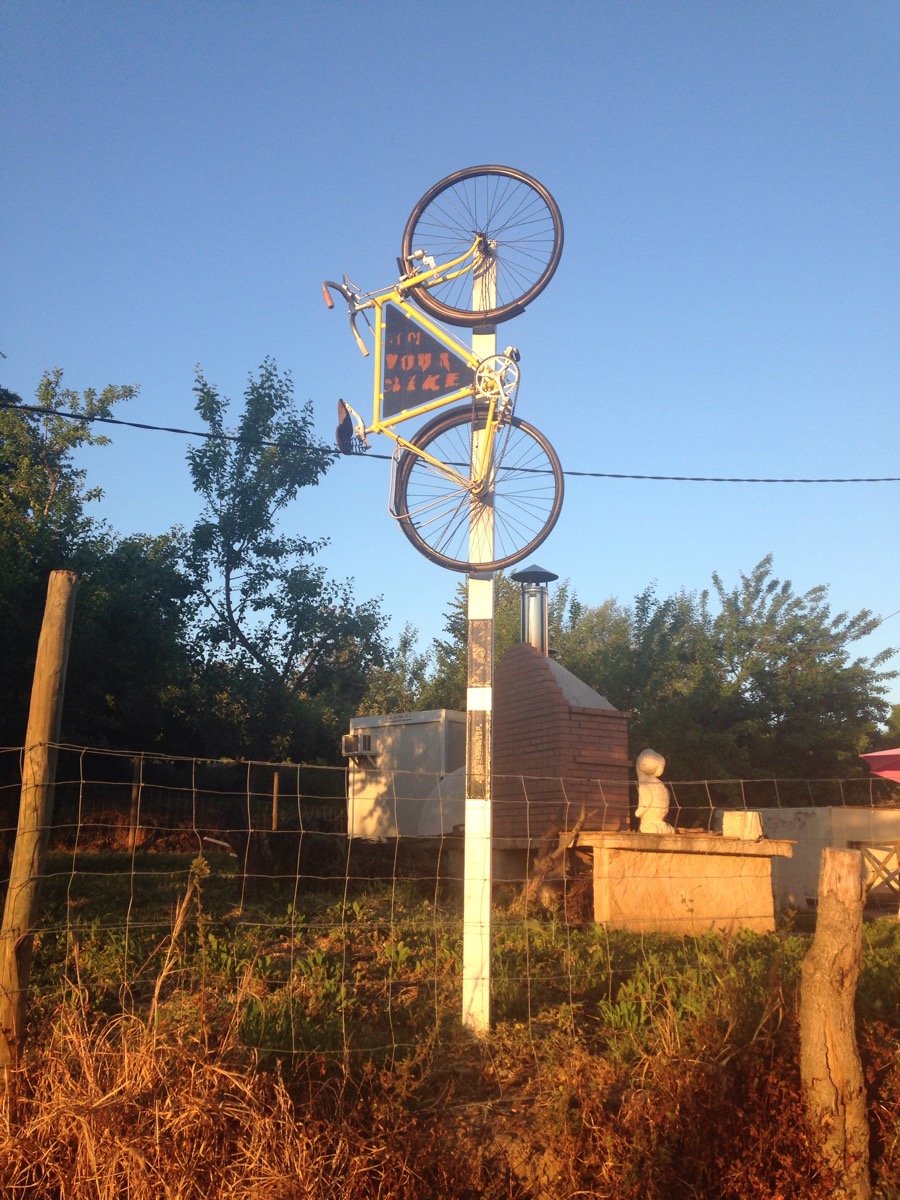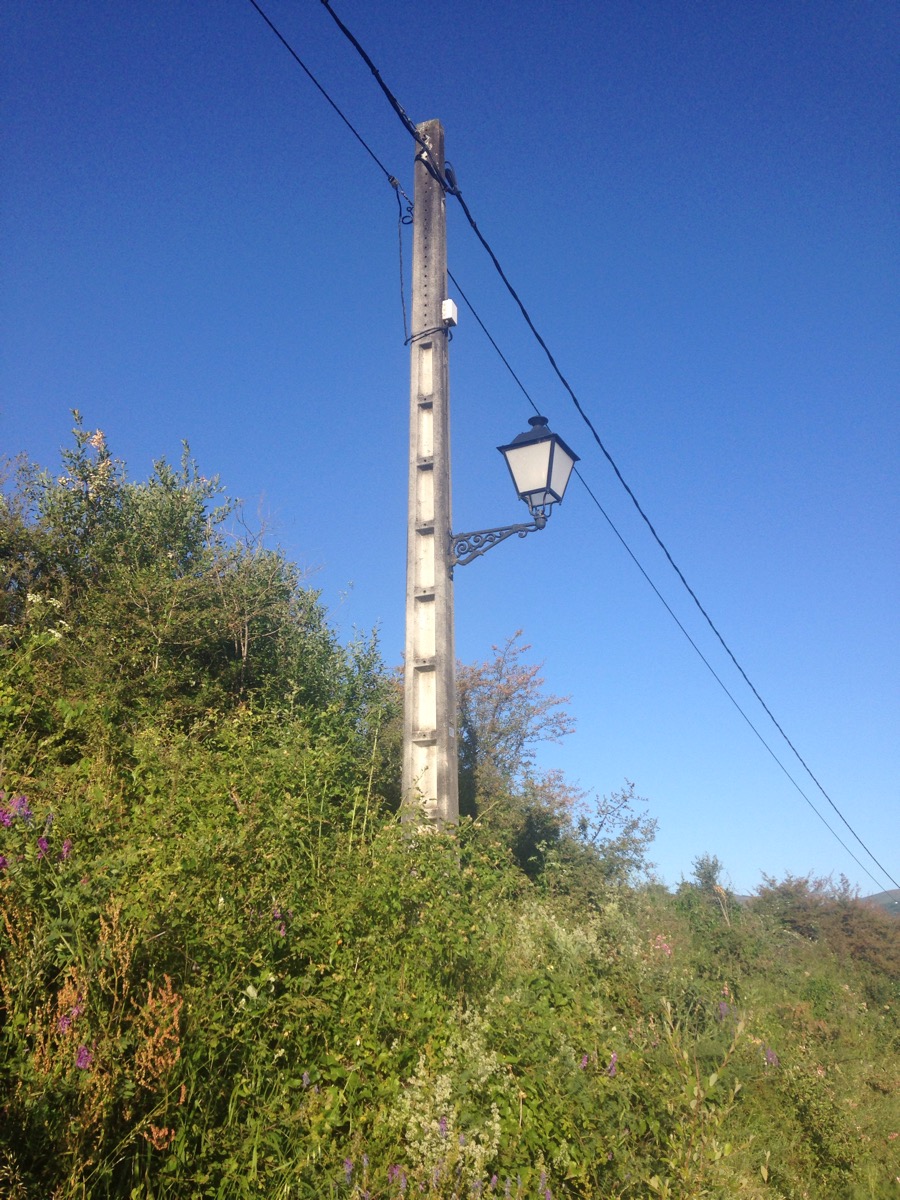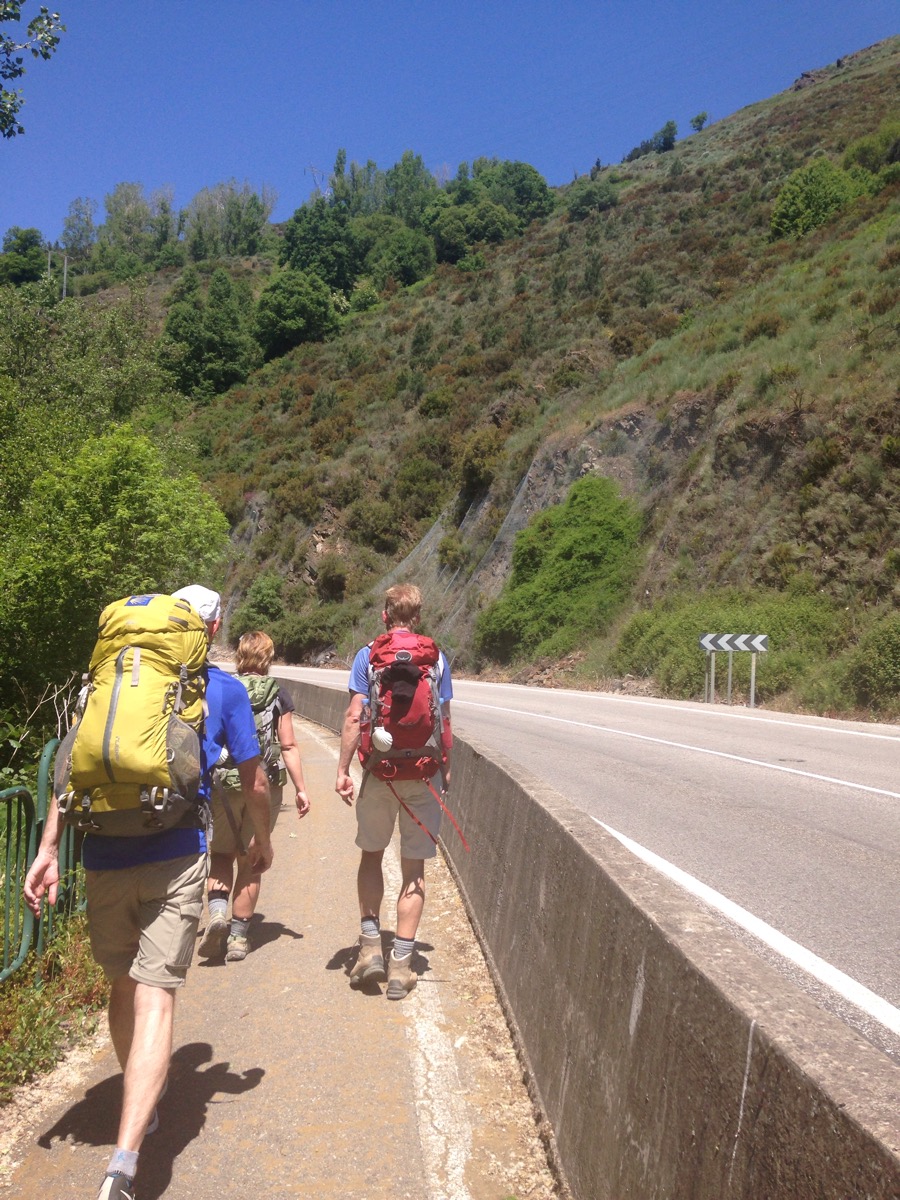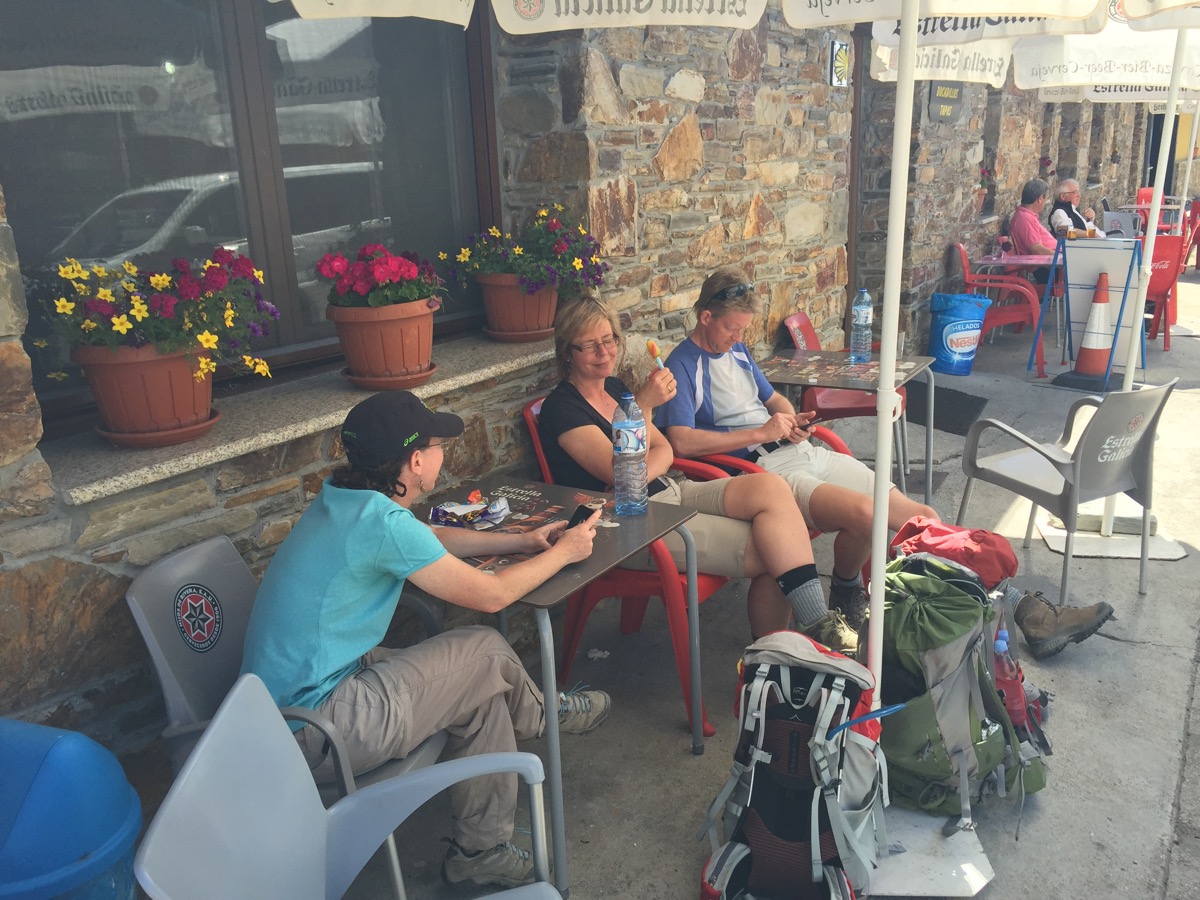 Not all fountains have safe water but fortunately they're well marked. "Water without sanitary guarantees". :-)