Today we walked 13.4 miles (21.6 km) in six hours including breaks.
Today started out well, then turned miserable, and ended with one of our best afternoons yet.
We left Estella with a light but manageable drizzle, and soon came to a monastery that had a drinking fountain with two taps: one with water and one with free red wine. :-)  Definitely another highlight of the Camino that I've been looking forward to. And it was good wine, too!
But just after we left there, it all changed. In the words of A.A. Milne, "The rain rain rain came down down down." Pretty soon after, we were drenched, but not too cold, so we forged ahead anyway. After three hours of being rained on, we arrived at Villamayor de Monjardin, which was the last town with an albergue before a long, remote 8 mile walk to Los Arcos. So we called it a day even though we were disappointed not to make it to Los Arcos, and checked in to an albergue in Villamayor.
We showered, dried most of our wet clothes, had lunch, and settled in. But then a strange thing happened. The sky cleared and the sun came out. So after a bit of discussion, we decided to try again! Since we'd be getting in late, we called ahead and made a reservation at one of the albergues just to be safe, and then we headed out.
We walked 7.7 more miles in 2 hours and 45 minutes and didn't see another person the whole way. It was a beautiful walk with a clear blue sky and warm temperatures. We stripped down to shorts and short sleeves, put on the sunscreen and shades, and hung the last of the damp clothes off the back of our packs. It was one of the best afternoons we've had!
We got in about 6:30 pm, which is quite late by pilgrim standards — most people are looking for a place to stay by about 2 pm. We had dinner and got settled in, and now it's about time for bed again. :-)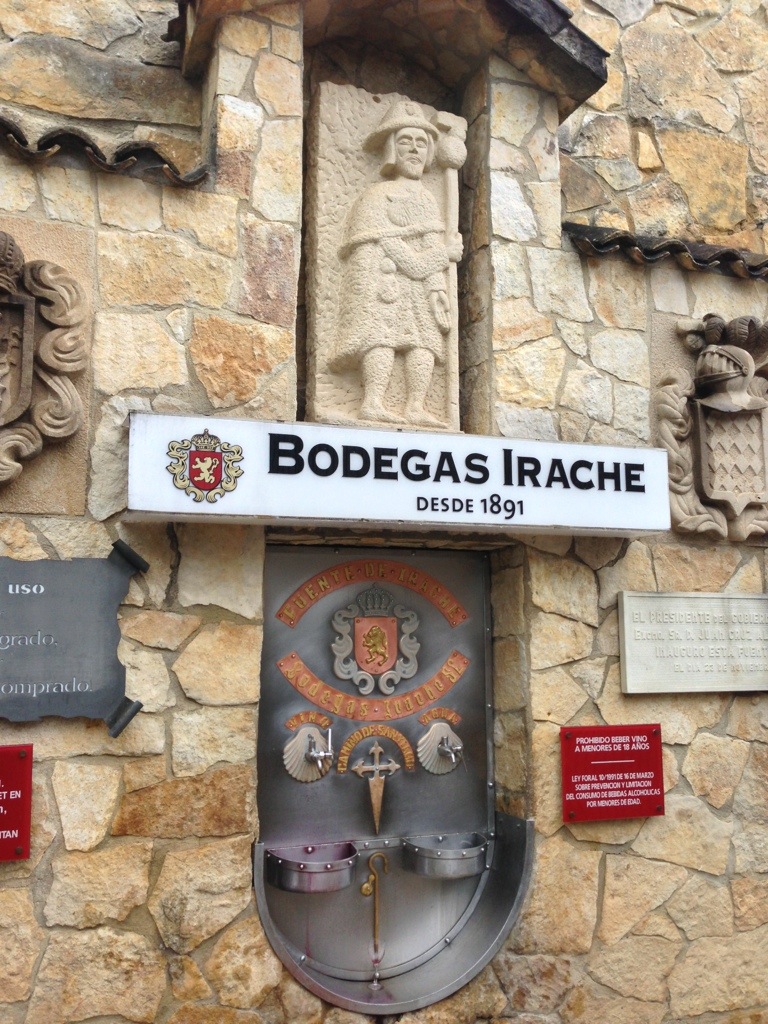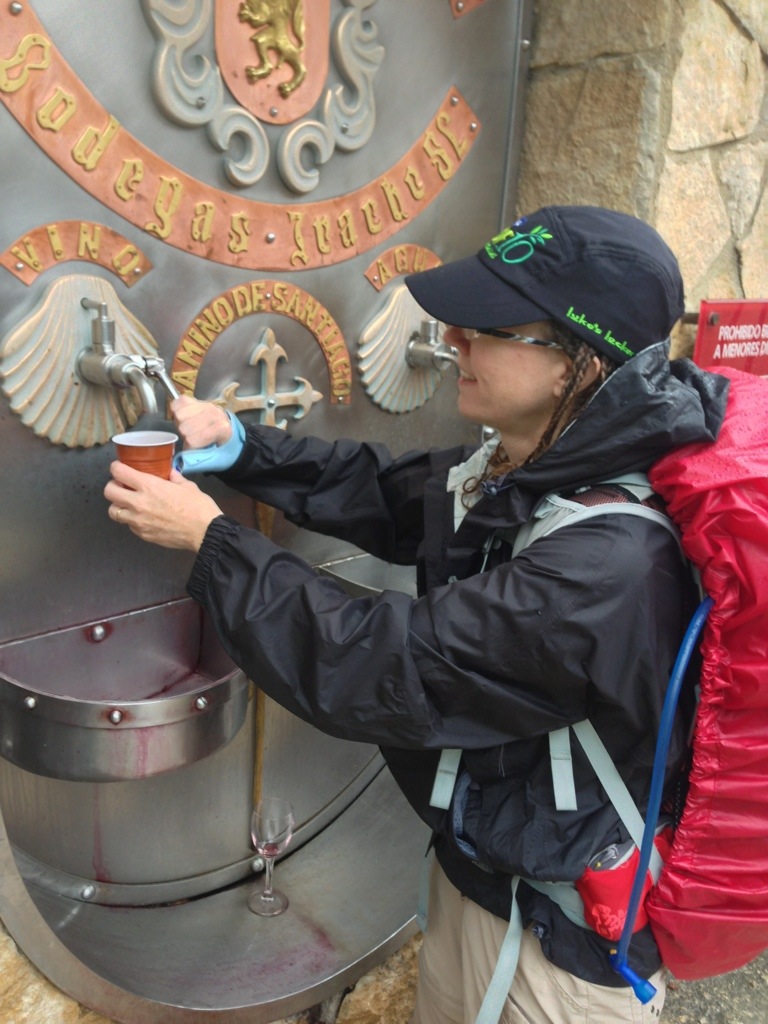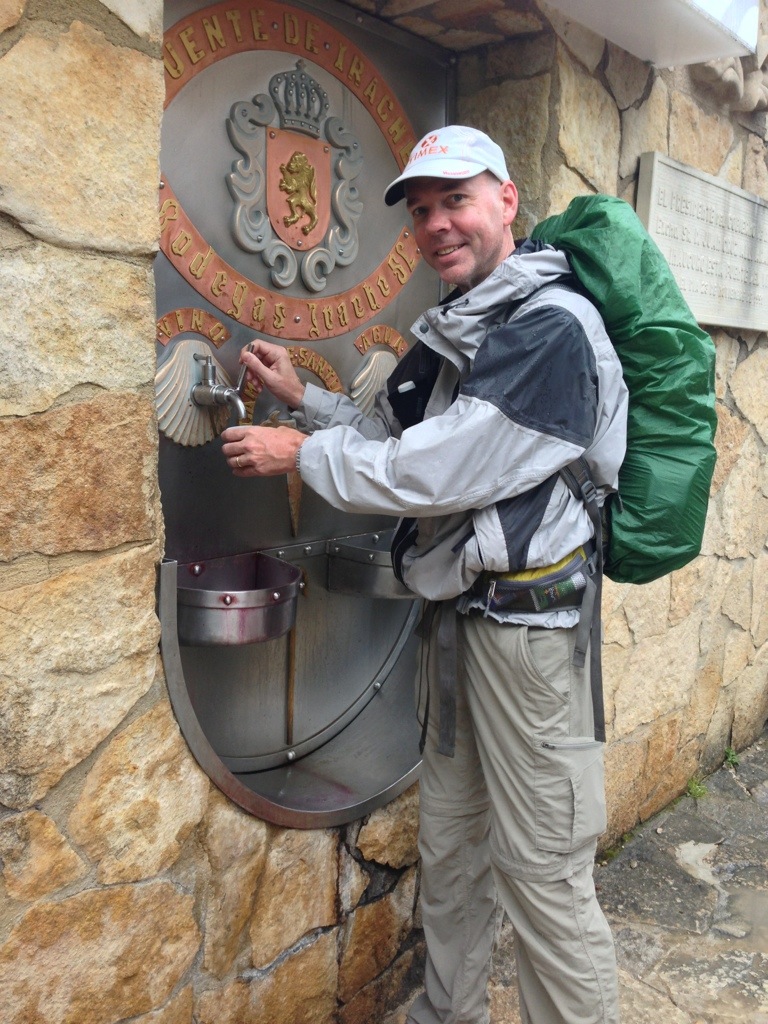 "If you want to get to Santiago with strength and vitality, have a drink of this wine and toast to happiness."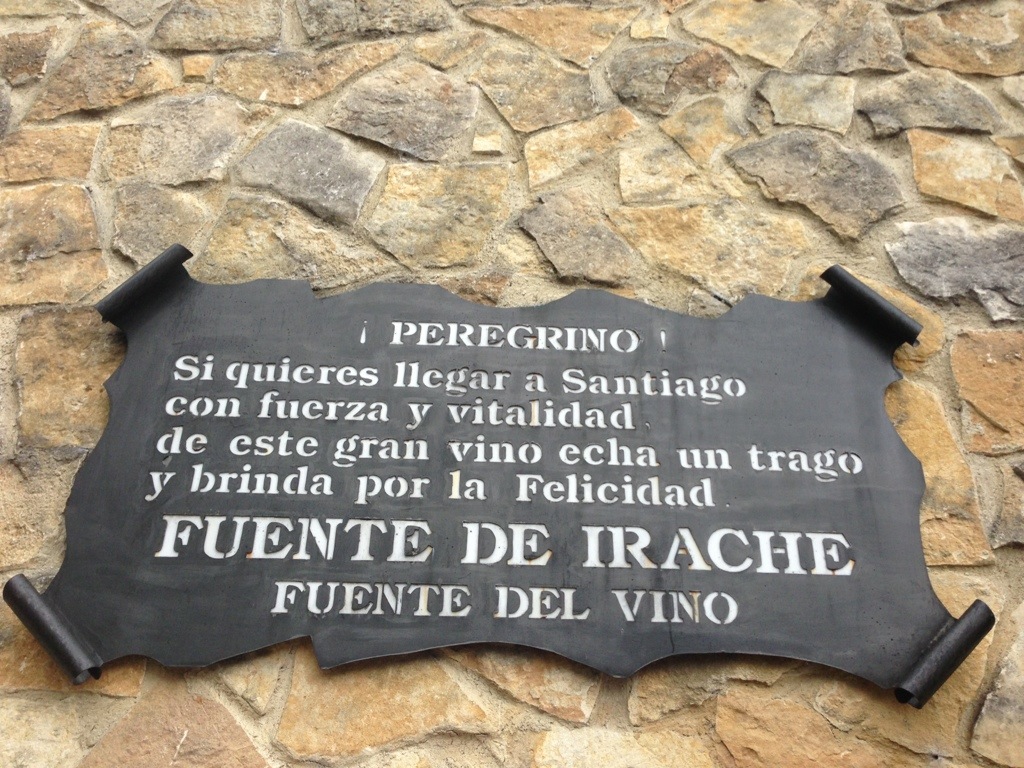 The first albergue of the day. :-)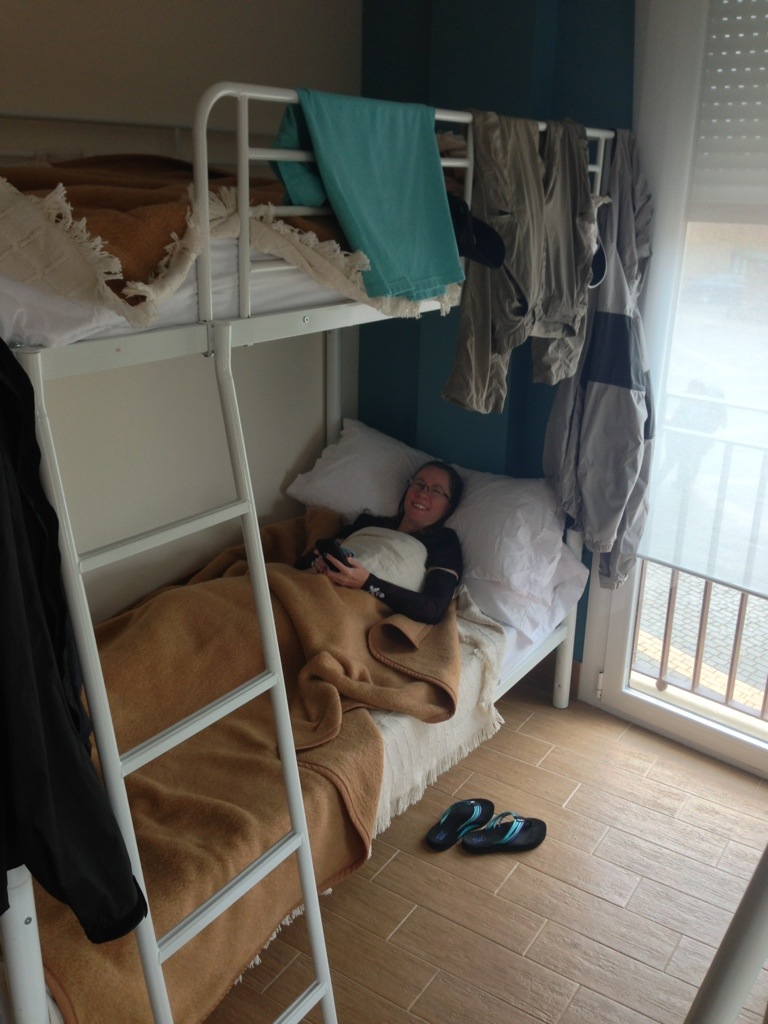 Leaving Villamayor de Monjardin.